Elle magazine has been accused of lightening actress Gabourey Sidibe's skin color for the cover of its 25th anniversary issue. Readers have also raised questions about why Sidibe's cover was cropped close to her face while the other three covers--featuring Lauren Conrad, Amanda Seyfried and Megan Fox were zoomed farther out, showing the women's bodies. Elle sent the following statement to Yahoo! via email:
"Nothing out of the ordinary was done. We have four separate covers this month and Gabby's cover was not retouched any more or less than the others. We had 25 cover-worthy subjects in our portfolio and we chose Gabby because of who she is. We shot this as a story of exuberant young women changing the world. If you take a look at the portfolio, each of the women were shot in different ways and for different reasons."
Editor-in-chief Robbie Myers and Creative Director Joe Zee talked to E! about the "controversy," a word Myers was quick to dismiss. She told E!, "It's not a controversy. What's so sad about it is that people have not looked at anything else but this. There's an incredible portfolio inside that Joe [Zee] and Carter [Smith] shot. They haven't looked at it. People want to make something out of nothing." Myers added, "At a photo shoot, in a studio, that is a fashion shoot, that's glamorous, the lighting is different. The photography is different than a red carpet shot from a paparazzi."
Zee explained to E! "What we loved was her behind the camera laughing and telling jokes and laughing and chuckling and I thought, That's the girl people should know....That's what we captured in the picture and for any flak to come out of that is ludicrous, because at the end of the day it's about her personality."
Take a look and tell us what you think.
Here's Gabourey's cover and an image of her from September 15.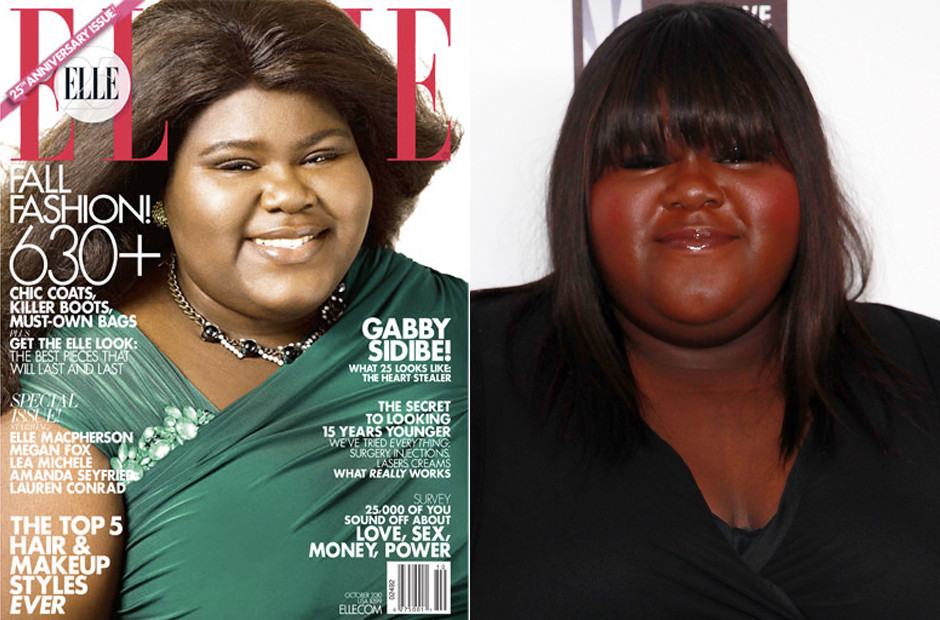 Here are the other covers: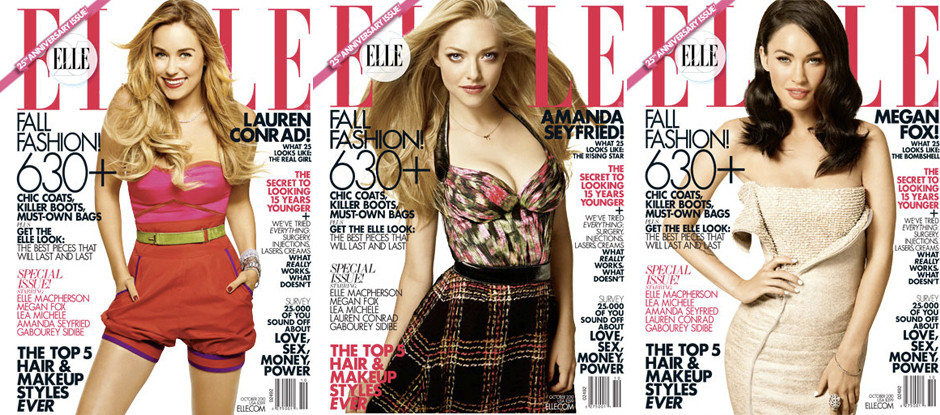 Related