Actress Gabourey Sidibe repeatedly used a transphobic slur when she recently visited "The Arsenio Hall Show" to discuss living in New Orleans.
The "American Horror Story: Coven" star said the word "tranny" no less than five times in under a minute when she appeared on the show on January 23:
Gabourey Sidibe: There was a bar that we would frequent and every time we'd go, when we were leaving every single time there was always like a gang of cops arresting trannies.

Audience: [Laughter]

Sidibe: Specifically trannies.

Arsenio Hall: Yeah…

Sidibe: And I don't know what goes on with trannies but that tranny on tranny crime needs to stop!

Arsenio Hall and audience: [Laughter]

Sidibe [chuckling]: It is tearing our nation apart!
While Sidibe brings up a good point about the treatment of transgender people by the police (and not just in New Orleans, where the profiling and abuse of trans women of color by the police was allegedly so bad the Justice Department launched an investigation, a recent study found that "trans people across the U.S. experience three times as much police violence as non-transgender individuals" and that "even when transgender people were the victims of hate crimes, 48 percent reported receiving mistreatment from the police when they went for help") the use of the term "tranny," the tone of the segment and the way the segment was packaged and presented on "The Arsenio Hall Show's" YouTube channel has many upset.
Using the word 'tranny' isn't OK anymore. Using it to make fun of people is definitely not OK. And using it to make fun of any kind of violence is just plain wrong. I know she meant it in fun but that's the problem in this case. It's not just that she used the word 'tranny' but that she's making fun of violence in a city where the police have a history of committing violence and discrimination against trans women of color. It's the kind of thing that trans people listen to and say, 'This is someone who is not thinking about our lives. This is someone who is making fun of our problems.' Gabby is someone who has approached lots of different social issues with grace and class and so this is just such a disappointment.
Allyson Robinson, an LGBT movement veteran whose consulting firm Warrior Poet Strategies specializes in LGBT inclusion, echoed Keisling's sentiments in an email sent to The Huffington Post.
"It's tremendously disappointing to see Sidibe put her prejudice so callously on display like this," Robinson wrote. "If she isn't aware of the poverty, violence, unjust detention, and inhuman incarceration trans women (and especially trans women of color) face, it's time she educated herself. Sitting down and learning about it from the people at the National Center for Transgender Equality or GLAAD would be a good place to start."
And Jean-Marie Navetta, Director of Equality & Diversity Partnerships at PFLAG National, sent a long statement to The Huffington Post, writing in part:

I don't know [Sidibe]. I will always give people the benefit of the doubt and assume that they weren't thinking and just need some education. We all deserve that chance. We all need the right to redeem ourselves. And I believe this for her, in spite of the fact that it felt very mean-spirited and horrible to me, especially since she has been the point of much ridicule for her differences. It has often been those who are also different -- like trans people -- who have defended her. I hope this is a learning experience.

But what do we say about the larger picture? Here's what we know: People who are trans are 41% more likely than the population as a whole to attempt suicide. Violence against trans people is widespread, representing a significant number hate crimes each year. The treatment of people who are trans in the judicial and prison system is deplorable...

Representatives for Sidibe and "The Arsenio Hall Show" did not immediately responded to requests for comment.
The actress is certainly not the first celebrity to use the slur.
Lance Bass, Kelly Osbourne and Neil Patrick Harris all came under fire for using the term at one point or another and all three stars almost immediately offered apologies. In fact, Bass and Osbourne each wrote blogs calling for an end to the use of the word in the wake of outrage from the queer community.
Though transgender issues and people are gaining more and more visibility in mainstream media, thanks to figures like "Orange Is The New Black" actress and activist Laverne Cox and "RuPaul's Drag Race" star and Elite model Carmen Carrera, among others, the conversation between Sidibe and Hall is a sobering reminder of how many people remain uneducated when it comes to the transgender community.
UPDATE: Sidibe responded via Twitter:
Before You Go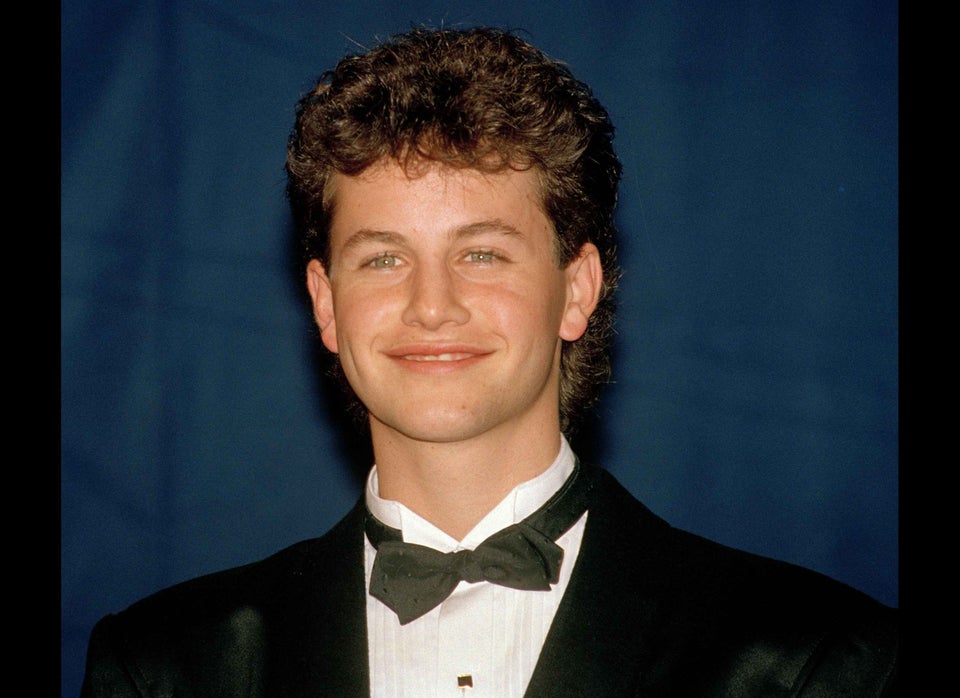 Anti-Gay Celebrity Statements