Gabourey Sidibe may not reflect the "Hollywood ideal," however, that hasn't stopped the native New Yorker from chasing her dreams. After landing the lead role in Lee Daniels' 2009 drama "Precious," which earned her an Oscar nomination for Best Actress, Sidibe is busy soaking up her newfound fame while still embracing her weight, in spite of naysayers like Joan Cusack.
She once told New York Magazine, "I learned to love myself, because I sleep with myself every night and I wake up with myself every morning, and if I don't like myself, there's no reason to even live the life. I love the way I look. I'm fine with it. And if my body changes, I'll be fine with that."
Starring as loud-talking, boastful characters in films like "Yelling to the Sky" and "Tower Heist" and on Showtime's "The Big C," Sidibe's red carpet style is also big on personality. From jeweled-toned gowns to modern floral frocks to glitzy cocktail numbers, the raven-haired beauty proves she's one to watch, both on and off the screen.
As Sidibe celebrates her 29th birthday on May 6th, we're taking a look back at her best style moments. Vote on all her looks in the slideshow below.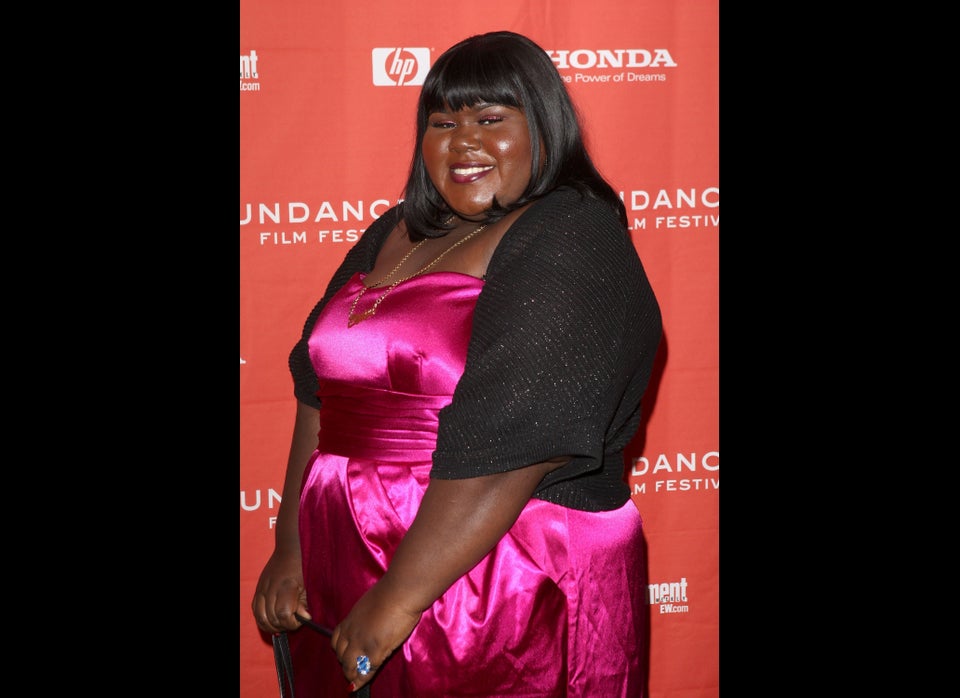 Gabourey Sidibe's Style Evolution (PHOTOS)