Before his interview with The Huffington Post, boxer Gabriel Bracero spoke with a friend serving a long sentence in prison.
"Hearing his voice from in there was just reminding me of when I was there, hoping and wishing that I would get the opportunity that I have right now," Bracero said.
After spending nearly six years behind bars and several more on the outside rebuilding his career, the 34-year-old Bracero (23-1) has his biggest bout yet. He will fight 2008 Olympic gold medalist Felix Diaz (16-0) in a super-lightweight match April 11 at Barclays Center in Bracero's hometown of Brooklyn, New York.
The 10-round match is on the undercard, but in Bracero's comeback, it's the main event. He believes a victory will finally land him a chance at a world title. "I'm going to win this fight," he said. "This is destiny. This is something I've dreamed about since I was a kid."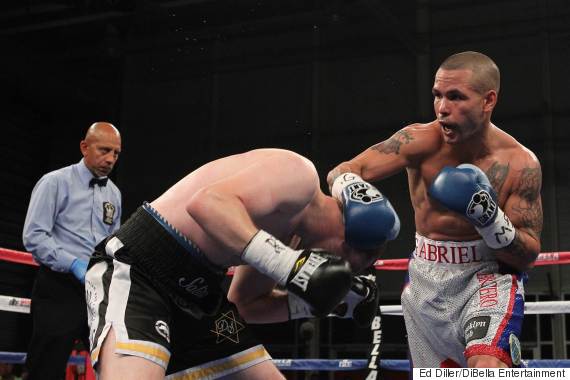 Bracero, pictured in a bout against Dmitriy Salita in November 2013, learned to box at age 8.
A boxer since he was 8, Bracero won his first five professional matches in the early 2000s. More than seven years would pass until his next match in 2009.
While awaiting trial in 2003, Bracero robbed an alleged drug dealer at gunpoint. The man pursued him on foot, and Bracero shot him in the leg, the Times noted.
He served time in both New York and New Jersey for the crimes. He made no excuses. He was a troubled kid, he told HuffPost, and didn't know how to control his anger.
"Sometimes the only regrets that I have is all the pain that I put my family through," he said. "But that's why I work so hard."
He prepared for life on the outside. He kept fit and was eventually moved to a facility that had a boxing program. He also got married in prison.
Despite the less than ideal circumstances for a wedding, his wife, Angie, told HuffPost, "I was just looking forward to marrying him and spending the rest of my life with him. I believe in him. He's a little warrior."
The two have four children together, and Bracero, who was paroled in 2009, also has a grown stepson. But he fights for others as well.
"My family comes from hard living in Puerto Rico," he said. "I give my people over there hope and give them inspiration."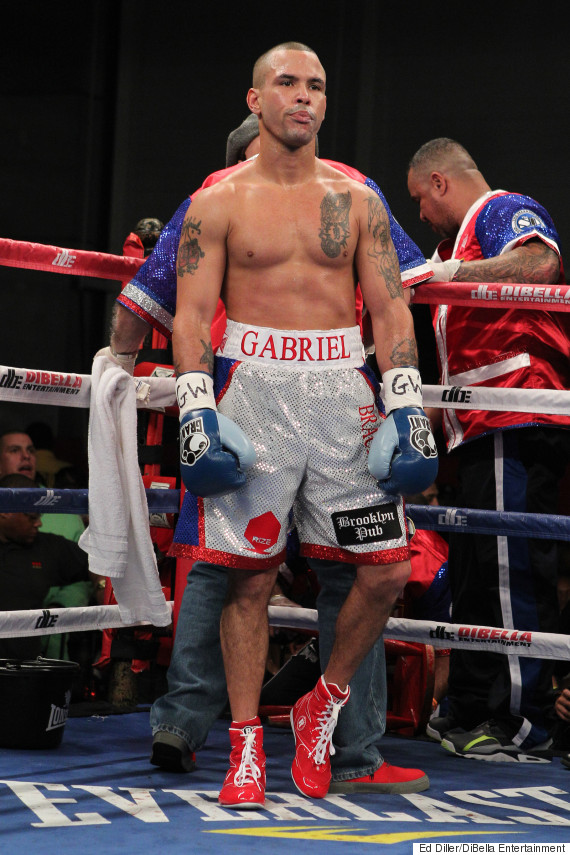 Bracero spent nearly six years in prison before he was paroled in 2009.
His 31-year-old opponent, from the Dominican Republic, is also in a fight with time. "These are the type of fights that will define your career and lead you into a world championship," Diaz told HuffPost.
Diaz fought twice in 2014, while Bracero has not entered the ring since earning a decision over former welterweight contender Dmitriy Salita in November 2013.
But Bracero has waited before, when a second chance seemed far away.
"After I beat this guy, I'm pretty sure I'll get my title shot," he said. "Everything is falling into place."
REAL LIFE. REAL NEWS. REAL VOICES.
Help us tell more of the stories that matter from voices that too often remain unheard.
BEFORE YOU GO
PHOTO GALLERY
11 Of The Greatest Latino Olympians Of All Time