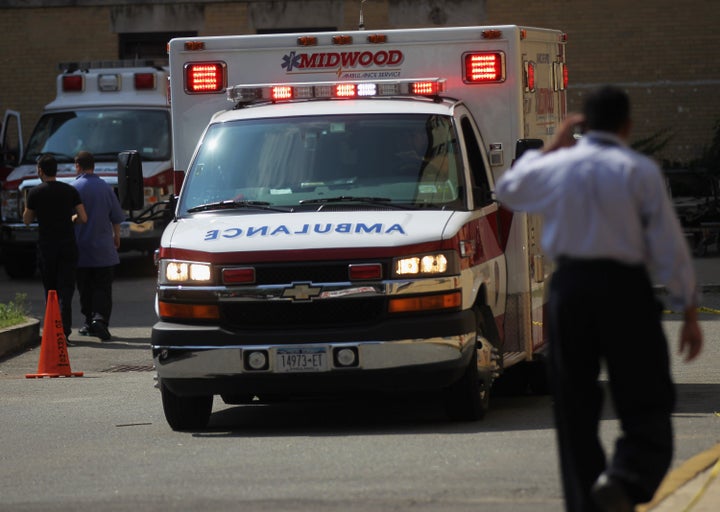 On Friday night, a 5-year-old boy was shot and killed in Oakland, the third child killed by gunshot wounds in the city since August.
According to the Examiner, Gabriel Martinez Jr. was standing with his father at his family's taco truck on International Boulevard when a man opened fire at about 8:40 p.m. Reportedly, the gunman had just ordered from the truck and was waiting for his food when he pulled out a gun and shot the young boy. Martinez was rushed to Children's Hospital Oakland, but died in his father's arms at 9:04 p.m.
Police told the Oakland Tribune that the motive is unclear, but they doubt that the gunman was targeting the boy. Police are searching for the gunman, who was described as a black man in his twenties, about six feet tall and 160 pounds. He had short hair, a light complexion and was wearing glasses and dark clothing. He was with a black woman, also in her twenties, about five feet seven inches and 130 pounds with long hair, who was wearing a red jacket. According to the Tribune, they fled in a light-colored, four-door American model sedan.
The boy's father has owned the taco truck since 1993 and also owns a nearby restaurant. At the time of the incident, the boy's mother was working in the truck and became hysterical.
Martinez was not the first child killed by gunfire in Oakland. In August, three-year-old Carlos Nava was killed by crossfire during a drive-by shooting on International Boulevard less than a mile from the taco truck. And in December, one-year-old Hiram Lawrence was killed by a stray bullet during a shooting in West Oakland. Martinez's death marks the third child killing in just five months.
Related
Popular in the Community