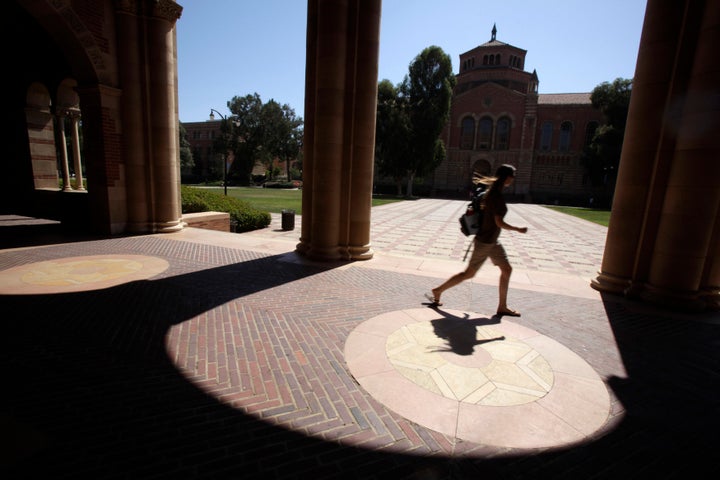 UCLA history professor Gabriel Piterberg is scheduled to return to campus Friday after a suspension and sabbatical that followed sexual harassment complaints by two graduate students.
Despite objections by history professors and students, Piterberg is due to return July 1 -- the same day one of his accusers is to submit her doctoral dissertation.
Graduate students Nefertiti Takla and Kristen Glasgow filed a federal lawsuit against UCLA a year ago, claiming the university showed indifference to their complaints that Piterberg sexually harassed them for years. Takla, who is putting the finishing touches on her doctorate, said Piterberg tried to force his tongue down her mouth.
Neither UCLA nor Piterberg responded to requests for comment.
Takla may have to return to campus several more times in coming weeks before she finishes work for her degree in the UCLA history department. Glasgow, still working on her graduate studies, plans to remain on campus for several more academic terms. Takla declined to speak with The Huffington Post.
Simona Sharoni, a SUNY Plattsburgh gender studies professor who is part of the activist group Faculty Against Rape, told HuffPost that Takla requested that UCLA bar Piterberg from campus while she finishes her studies.
When Takla realized Piterberg was due to return on the day she submits her dissertation, "she was beginning to panic with me on the phone," Sharoni said.
"His return, which is apparently scheduled for 07/01/16, brings with it the prospect of a dysfunctional working environment," the history department faculty wrote, adding," Piterberg's public presence on campus will signal that an effective climate of tolerance for harassment persists at UCLA."
Piterberg will be required to leave his door open during private meetings, which can only take place between 9 a.m. and 5 p.m.
Related
Popular in the Community