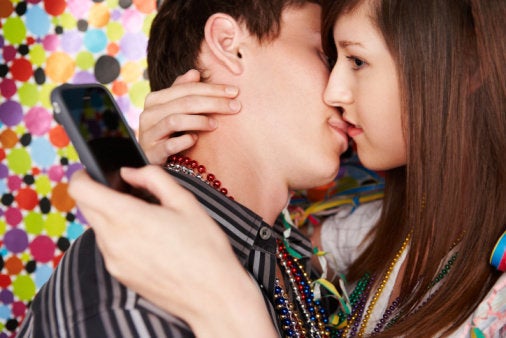 Nagy alleges that the cell phone company's billing practices exposed her extramarital affair and destroyed her marriage.
Based on the statement of claim filed in the Ontario Superior Court of Justice, the Star writes, Nagy opened and maintained her own Rogers cellular account under her maiden name until, in June 2007, her husband is said to have opened a landline and internet account in his own name. Because the two shared an address, Nagy said that Rogers lumped her wireless bill into the household bill and sent the entire statement to her husband.
Nagy told the Star that her husband, with whom she had two children, noticed "several hour-long phone calls to a single phone number." Nagy claims that her husband "called the number, spoke to the 'third party' who confirmed the affair, which had lasted only a few weeks."
She contends that Rogers "unilaterally terminated its cellular contract with her and [...] included it in the husband's account that was under his surname" without informing her, adding that her job performance suffered after her husband left, and she was fired in October of 2007. "I lost everything," she said. "I want others to know what a big corporation has done. I trusted Rogers with my personal information. We had a contract -- and agreement that put my life right in their hands."
Rogers, meanwhile, denies terminating Nagy's account but does admit that its billing department, aiming at efficiency, "consolidated the invoicing of the various services being provided to the plaintiff and her husband." The company stated that Nagy alone was responsible for her personal life.
It's not the first time a user has blamed a cell phone company for ruining a relationship. Earlier this year, Darren P. claimed to have been dumped by his girlfriend over sexy, innuendo-filled texts that came pre-loaded on his cell phone.
Nagy's case is reportedly "unprecedented" in Canadian legal history. Read the full story from the Star
Calling all HuffPost superfans!
Sign up for membership to become a founding member and help shape HuffPost's next chapter