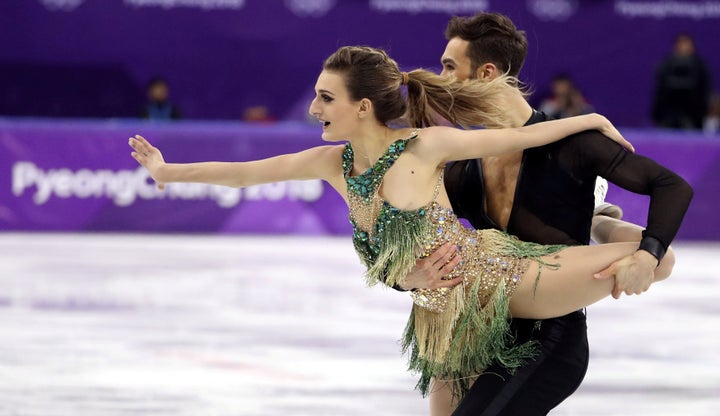 A wardrobe malfunction may have cast a shadow on the first of their two Olympic performances this week, but French ice dance duo Gabriella Papadakis and Guillaume Cizeron refused to let the costume snafu dash their medal hopes.
The pair clinched the highest-ever free dance score (123.35) on Tuesday, a day after the outfit malfunction which caused Papadakis to accidentally reveal her breast during their short dance routine.
The mammoth score wasn't enough to knock Canada's Tessa Virtue and Scott Moir from the top of the podium, yet the French duo finished a close second. (The "Shib sibs" from the U.S., Alex and Maia Shibutani, took bronze.)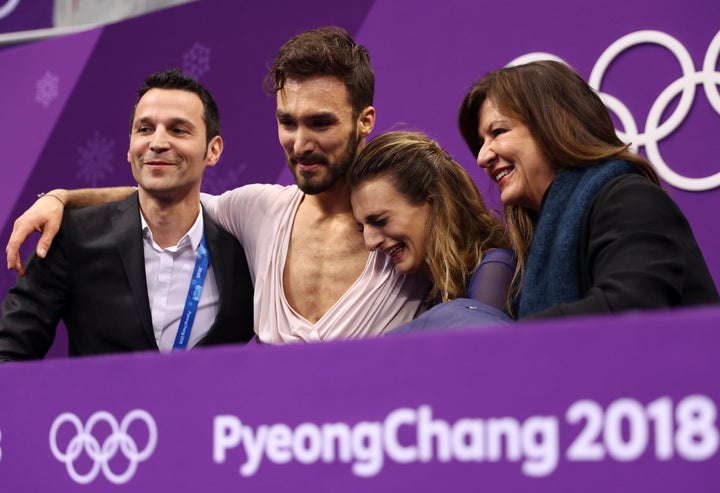 "It was pretty distracting," the 22-year-old told The Associated Press. "I told myself, 'I don't have a choice. I have to keep going,' and that's what we did. I think we can be proud of ourselves being able to deliver a great performance with that happening."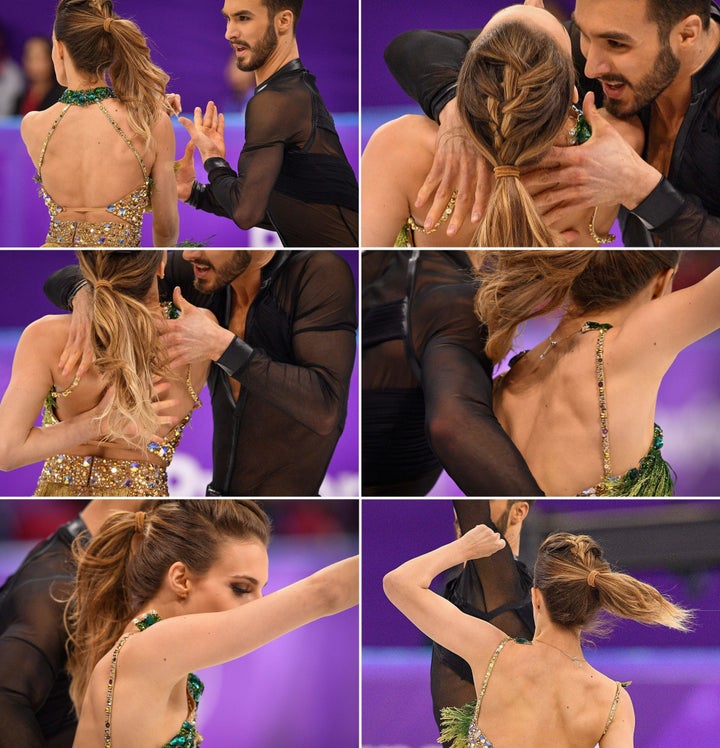 At the figure skating team event earlier this month, competitor Yura Min of South Korea also suffered a wardrobe malfunction midway through her performance. Like Papadakis, Min continued skating despite the costume issue, completing her routine with calm and class.
Popular in the Community