'What would I want my kids to do?'

It's a question that has driven the founder of Brilliant Business Minds, Gabrielle Denman, through some of the lowest moments in her life.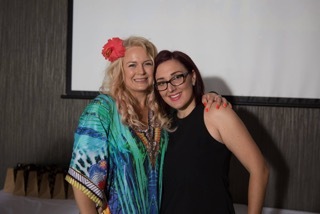 The mother of two is no one trick wonder when it comes to business. After a last minute decision to run her own beauty business, within three months, she'd already replaced her income. In addition to her current work as a business coach, she continues to play a pivotal role in the construction business she and her ex-husband started. And just because Gabrielle doesn't have enough on her plate, she's also started a side project, Women Who Want It All alongside a social media campaign, #flauntyouruglies.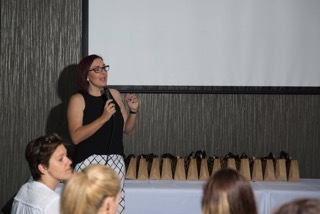 But let's take a step back and delve into what really motivated Gabrielle to transform her life.
It all started with her decision to undertake a personal development course.
"At first, this was a way for me to become wildly successful in my business. It was a bit of an ego thing," says Gabrielle.
She never could have predicted what this course would really spark.
"It triggered a whole new meaning for my life - it wasn't just about the business, it was about my entire life."
And true to her word, Gabrielle's next three years would see her transforming her life and making the difficult decisions to:
* Leave her husband after being married for eight years with the intent to remain best friends. Thankfully, Gabrielle and her ex-husband are still close and continue to run their construction business together.
* Be comfortable enough within her own skin to question her sexuality and accept her sexuality.
*Sell her successful beauty business upon realizing it wasn't fulfilling her. In fact, Gabrielle openly admits that her business was depressing her as she became aware that it wasn't allowing her to fulfill her true purpose.
As you can expect, all of these decisions triggered some incredibly difficult times for Gabrielle who as a result, developed depression and anxiety. Amazingly, she managed to overcome both while creating her new life and business.
"I became very close friends (best friends even) with the belief that on the other side of pain, there is something very beautiful."
Keen to hear more about Gabrielle's story? You can in the first issue of This Woman Can, a new digital magazine, which will be released in early 2016. Gabrielle's story will be featured alongside other incredible women.
Like our Facebook page for the latest updates and feel free to say hello too.
Sarah Cannata is the founder of This Woman Can
REAL LIFE. REAL NEWS. REAL VOICES.
Help us tell more of the stories that matter from voices that too often remain unheard.