 Former Rep. Gabrielle Giffords (D-Ariz.) and her husband, retired astronaut Mark Kelly, will give Bard College's commencement address on May 25, the school announced Wednesday.
Giffords, who was shot in the head during a rampage at a Tucson, Ariz. rally in January 2011, retired from the House of Representatives in 2012 to focus on her recovery. The New York college will award the former congresswoman with an honorary doctorate of humane letters.
Over the last two years, Giffords and Kelly have become strong advocates for gun control. In January, the couple formed a political action committee with the goal of curbing gun violence.
"Achieving reforms to reduce gun violence and prevent mass shootings will mean matching gun lobbyists in their reach and resources," Kelly and Giffords wrote of the PAC, Americans for Responsible Solutions. "We have experienced too much death and hurt to remain idle. Our response to the Newtown massacre must consist of more than regret, sorrow and condolence. The children of Sandy Hook Elementary School and all victims of gun violence deserve fellow citizens and leaders who have the will to prevent gun violence in the future."
Both Giffords and Kelly testified before the Senate Judiciary Committee in January during a hearing on gun violence.
"Be bold," Giffords urged the committee. "Be courageous. Americans are counting on you."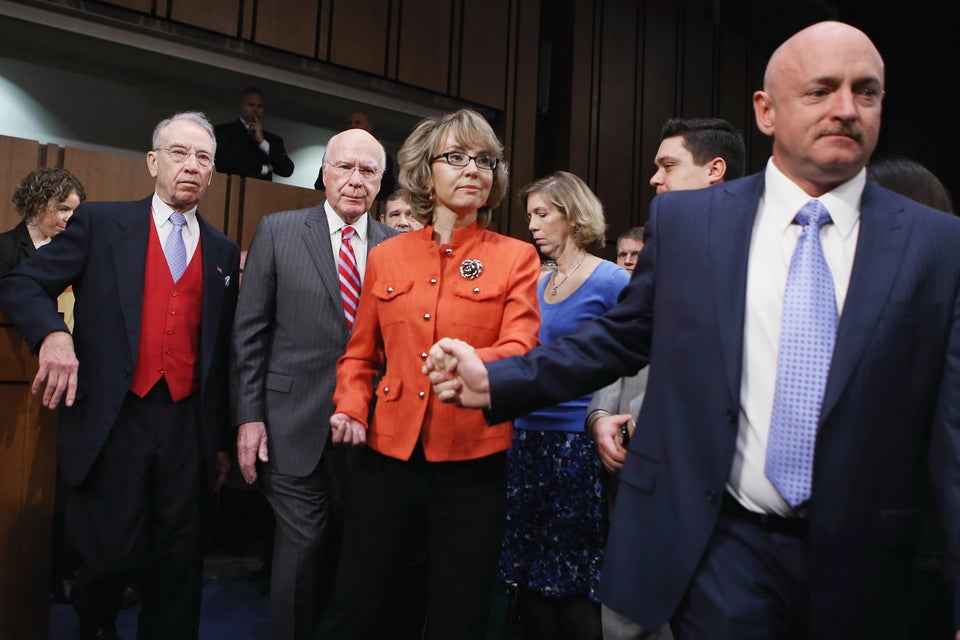 Giffords Appears At Gun Control Hearing