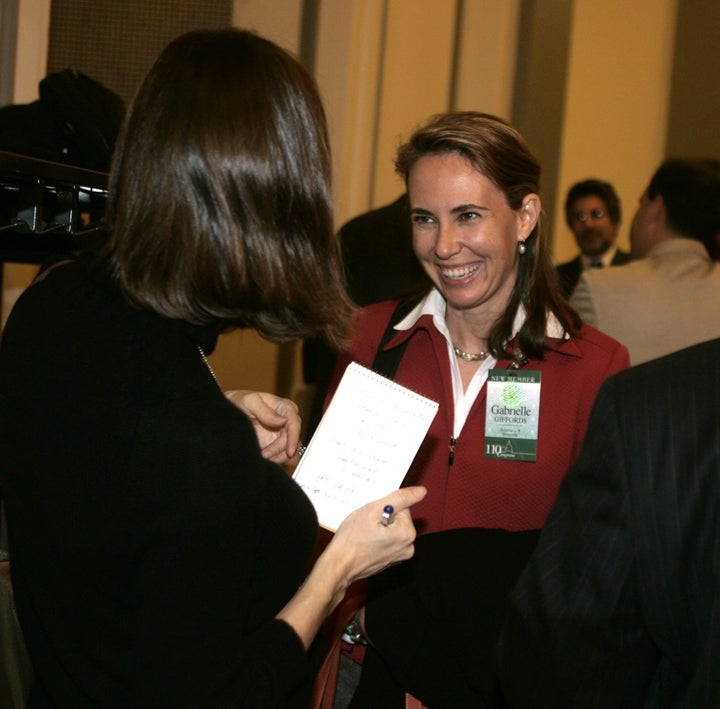 WASHINGTON -- On the eve of the shooting that left her critically injured, Rep. Gabrielle Giffords (D-Ariz.) wrote an email to Kentucky Secretary of State Trey Grayson (R), asking his help in toning down the partisan rhetoric in the country.
"After you get settled, I would love to talk about what we can do to promote centrism and moderation," wrote Giffords. "I am one of only 12 Dems left in a GOP district (the only woman) and think that we need to figure out how to tone our rhetoric and partisanship down."
Grayson recently announced that he would be stepping down from his public position to become director of the Institute of Politics at the John F. Kennedy School of Government at Harvard University. Giffords's note was a congratulatory email in response to the news.
In an interview with cn|2 Politics, which received the email, Grayson said that he and Giffords became acquainted as part of the Aspen Institute's Rodel Fellowship program, and they often discussed the divisiveness in politics.
"That is something she and I have been quite passionate about -- to run for office in the right way and for the right reasons," Grayson said. "I think Gabby was really sincere in that email .... And I am going to to redouble my efforts."
Grayon's office was not immediately available for comment.
Before the shooting, Giffords had often faced extreme divisiveness at her events and during her campaign, and at one town hall meeting, aides had to call the police after an attendee dropped a gun.
Pima County Sheriff Clarence Dupnik has been speaking out forcefully on the dangers of extremism, saying on Saturday, "When you look at unbalanced people, how they respond to the vitriol that comes out of certain mouths about tearing down the government. The anger, the hatred, the bigotry that goes on in this country is getting to be outrageous. And unfortunately, Arizona I think has become sort of the capital. We have become the mecca for prejudice and bigotry."
Calling all HuffPost superfans!
Sign up for membership to become a founding member and help shape HuffPost's next chapter