The U.S. Navy on Saturday commissioned a warship named for former Rep. Gabrielle Giffords (D-Ariz.), making it the third Navy ship ever to be named after a living woman.
Giffords resigned her House seat in 2012 after surviving an assassination attempt at a grocery story in Tucson, Arizona. Then-Secretary of the Navy Ray Mabus contacted Giffords that day to tell her that a warship would be named in her honor. The 418-foot littoral combat ship was built in Mobile, Alabama, and christened by Dr. Jill Biden in 2015.
Democratic heavyweights, including former Secretary of State Hillary Clinton, former Vice President Joe Biden and House Minority Leader Nancy Pelosi attended the commissioning. Clinton, Pelosi and Biden honored the former representative for her service in the House, her heroism following the assassination attempt and her dedicated activism since then.
"Indeed throughout the world, and throughout America, there isn't a name more universally loved, more admired, more respected than the name of Congresswoman Gabrielle Giffords," Pelosi said.
The top Democrat commended Giffords for her dedication to active service members and veterans through her work on the House Armed Services Committee. Giffords' husband, Captain Mark Kelly, was on active duty at the time of her service in the House. He retired from the Navy and NASA shortly after the shooting incident.
"The patriotism and the heroism of Congresswoman Giffords and Captain Mark Kelly embody the highest ideals of our nation," Pelosi said.
Clinton heralded Giffords as "a truly great American," saying the former representative came out of the assassination attempt "with grace and faith that is almost hard to imagine."
"Instead of saying what might be expected and asking the question, 'why me?' she said, how can she make the most out of the life, the miracle, that she represented," Clinton said. "And time and time again she has stood up ready to keep moving forward, to persevere with her trademark humor, kindness and relentless optimism."
"It's designed to be agile, quick to adapt, able to swiftly maneuver in the roughest of waters," Clinton said of the ship. "Every moment of every day that the sailors who man this ship are given the great privilege of defending our country, they only have to look toward this ship's namesake."
Giffords called the commissioning "an incredible honor," and thanked members of the military for their service.
"The U.S.S. Gabrielle Giffords is strong and tough, just like her crew," she said. "I thought of you in my darkest days. We ask so much of you. Despite danger, you say yes. You make me proud, you make America proud. I will never forget this day or the crew of the U.S.S. Gabrielle Giffords."
Her remarks were met with rousing applause.
Before You Go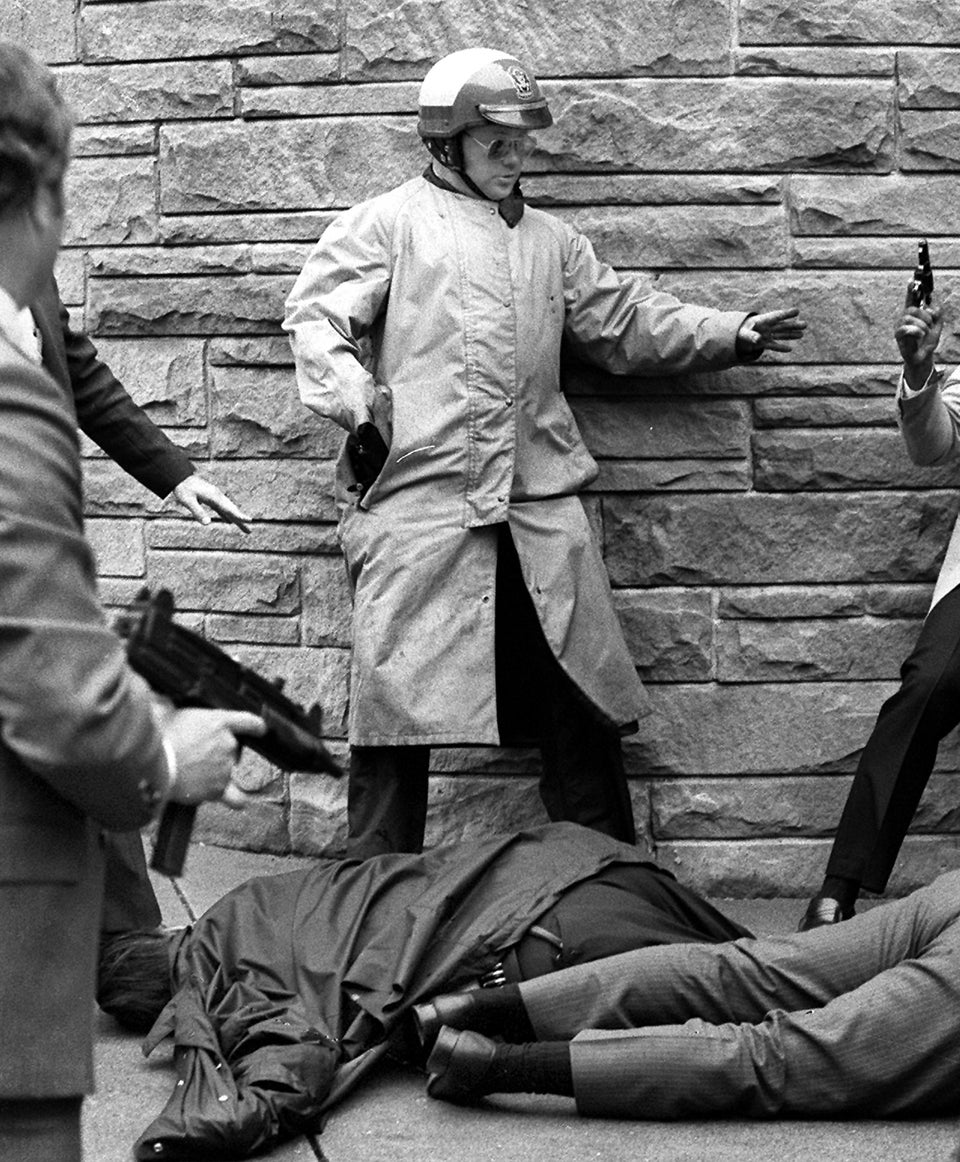 Pivotal Moments In The U.S. Gun Control Debate
Popular in the Community