Former Rep. Gabrielle Giffords (D-Ariz.) will visit Newtown, Conn. on Friday, NBC Connecticut and ABC News reported Thursday.
Giffords, who two years ago survived a shooting at a campaign event in Tucson that left six dead and many more wounded, will attend a private event at a Newtown home.
On Wednesday, Giffords met with New York City Mayor Michael Bloomberg at City Hall to discuss the need for tougher gun control measures in the wake of the tragic shooting at Newtown's Sandy Hook Elementary School. Details of Giffords' meeting with Bloomberg have not been made public.
The former congresswoman, who has made a remarkable recovery after suffering a gunshot wound to the head, has become an advocate for gun control since the 2011 shooting that nearly took her life. Following the massacre in Newtown, Giffords' husband Mark Kelly wrote a Facebook post on behalf of Giffords and himself, urging action on gun violence:
My thoughts and prayers are with the families of the victims and the entire community of Newtown, CT. I just spoke to Gabby, and she sends her prayers from Tucson.

As we mourn, we must sound a call for our leaders to stand up and do what is right. This time our response must consist of more than regret, sorrow, and condolence. The children of Sandy Hook Elementary School and all victims of gun violence deserve leaders who have the courage to participate in a meaningful discussion about our gun laws - and how they can be reformed and better enforced to prevent gun violence and death in America. This can no longer wait.
Before You Go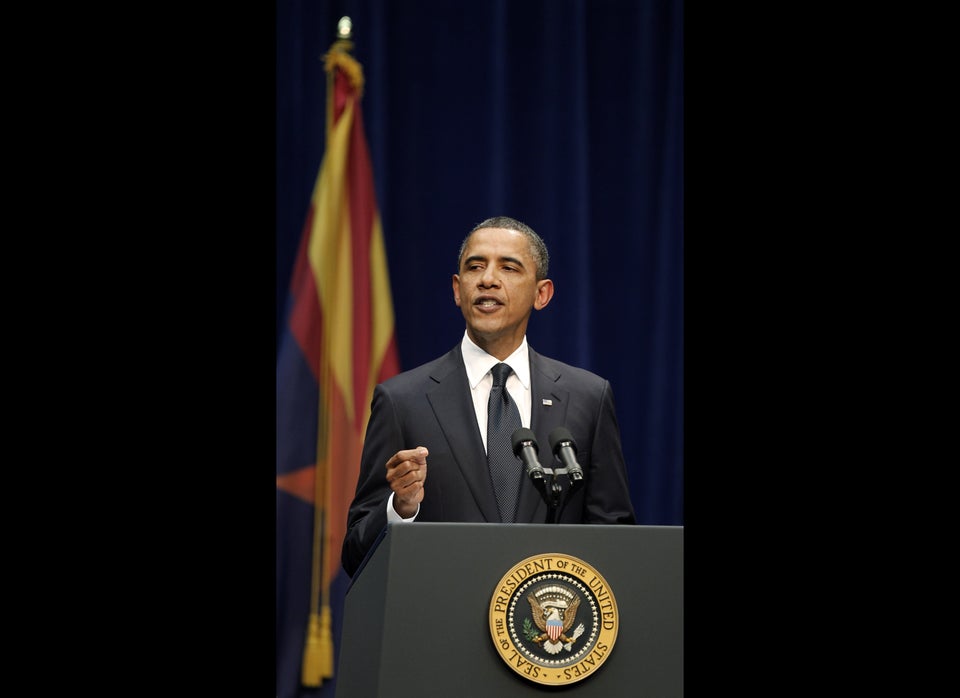 Gabrielle Giffords' Road To Recovery
Popular in the Community