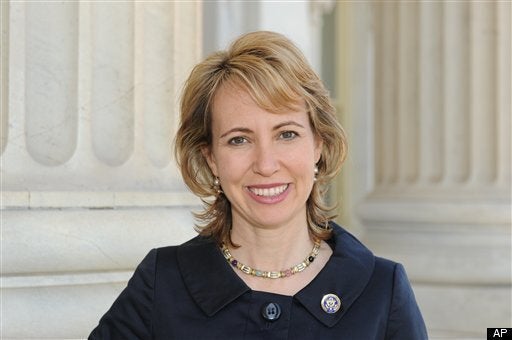 Representative Gabrielle Giffords stood on her own two feet with assistance today, Tucson's KVOA reported. Her doctor, Peter Rhee, also said the congresswoman sat in her hospital room's chair and looked out over the Catalina mountains. According to Rhee, Giffords has begun an "aggressive rehab" program.
Giffords, the last of the shooting victims to remain in Tucson's University Medical Center, will be transferred to TIRR Memorial Hermann Rehabilitation Hospital, KVOA reports:
Dr. Rhee would not confirm that Giffords will leave for TIRR Memorial Hermann Rehabilitation Hospital in Houston on Friday, but he says the transition from UMC to the next hospital will be seamless.

TIRR is one of the top-rated rehabilitation hospitals in the country, and has been recognized for this for the past 21 years, according to U.S. News and World Report. The hospital was chosen for its rehabilitation program and its relative proximity to Tucson, Giffords' husband Mark Kelly says.
Giffords has been continually improving all week. In an email obtained by the New York Times yesterday, the congresswoman's mother described her daughter scrolling through photographs on her husband's iPhone and playing with his tie.
"Everyday Gabby improves and shows higher levels of comprehension and complex actions," Giffords' mother wrote in the message.
Popular in the Community