Gabrielle Jackson Bosche started The Millennial Solution and The Millennial Management Institute to act as a much-needed liaison between millennials and the workplace. Her book 5 Millennial Myths reveals how the negative judgements cast on the rising generation can be viewed as cultural differences to be harnessed, to help companies skyrocket their value, keep the talent they recruit, and evolve the world of industry into a more humane and fun pursuit.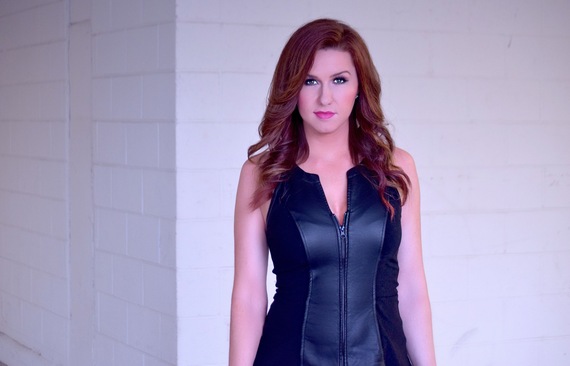 Why did you become a millennial consultant?
GB: I call myself an accidental entrepreneur. When you see someone doing something that you know you can do better and it makes you mad, that's your calling. People were providing a lot of context and answers to explain millennials. I'd been researching and writing about them for a decade. My first book about millennials was called Not Another Teen Rally. It's not in print anymore, thank God. I studied politics and theology during undergrad, and my senior thesis was about millennials and politics. I've always been passionate about explaining who we are. I never thought I was going to start a company, when someone suggested that I should. I Googled how to start one without any business experience, and now I've been launched for two years. I've worked with Microsoft, Audi/Volkswagon. I just finished my third book on millennial entrepreneurship. It's called The Millennial Entrepreneur.
What do companies struggle with the most when it comes to engaging millennials?
GB: Retention is the largest challenge. It's a myth that millennials are disloyal. If they leave a company, it's because they don't see opportunity or they don't think they make a difference or they aren't being challenged. Millennials want to be appreciated and change the world.
Organizations have to learn to translate their mission into millennial speak. We are generation with wanderlust. We are so innovative, if we're not engaged, we'll get bored. We are more multi-dimensional than previous generations.
We don't want to work to be fulfilled later. We want fulfillment now. The entitlement millennials are accused of is just misdirected ambition. Employers have to know that millennials ask why a lot. They will challenge you. They will also make you believe that anything is possible.
What are some millennial-friendly companies you've worked with?
GB: Motley Fool is an example of an ideal company. Their offices are awesome. There is an egalitarian environment at work. There's a yearbook of everyone's faces on wall. There is atmosphere of camaraderie, rather than people sitting in their own cubicle, working on their computers in silos. They value work/life balance. When you meet the CEO, you see he's not a crazy, wacky guy, even though his company is. He gives millennials a seat at the table. He gives them a voice.
Why are cross-generational dialogues important?
GB: Every generation has to incorporate into a different culture. Millennials have our own approach to work, and we sometimes criticize other people's. We can't expect every workplace to be millennial-friendly. That's why I also teach courses for millennials. We need help understanding each other.
In 2020, millennials will be 50 percent of the workforce. What trends do you see taking off?
GB: Millennials love technology. We like apps that make life better and faster. I think we'll see more and more solutions to our problems quickly emerging through technology. There's going to be more specialization and competition globally to solve our problems. Industries will collaborate more. There will be blended industries, partially because we move around so much.
Millennials are very philanthropic, but not in the traditional way, not for a tax write off. If we start a company, it's usually for a cause. We provide our employees with mandatory days to volunteer. There are so many ways that this generation wants to make money and make a difference.
Calling all HuffPost superfans!
Sign up for membership to become a founding member and help shape HuffPost's next chapter