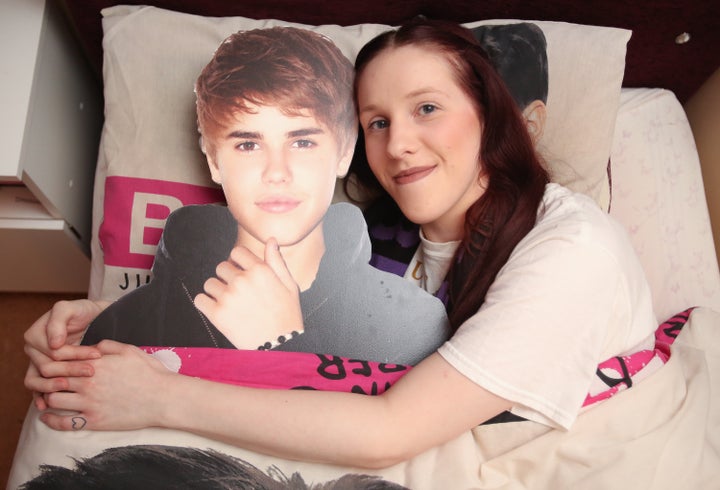 Someone get this woman a cold compress because her Bieber fever is on FIRE.
Gabrielle Newton-Bieber, 22, is not your typical Justin Bieber fan, for a lot of reasons. For starters, the Worksop, Nottinghamshire native has been in love with the 21-year-old singer since he hit the pop scene in 2009, according to The Daily Mail. She also sleeps with a cardboard cutout of the Biebs.
And, oh yeah, she legally changed her last name to, you guessed it, Bieber.
Newton-Bieber's mother bought her the name change as an 18th birthday present, because her daughter says that Justin Bieber "is the only man for her."
"I always call Justin my husband when I talk to people," Newton-Bieber said, according to BBC. "I say 'I've got to go my husband is just one the TV.' They find it a bit weird because we are not really married -- if only we were. Just maybe one day."
To prove she's definitely Justin's "somebody to love," Newton-Bieber also has five tattoos dedicated to Biebs. She's also planning on getting a sixth for the star's latest album, "Purpose," soon.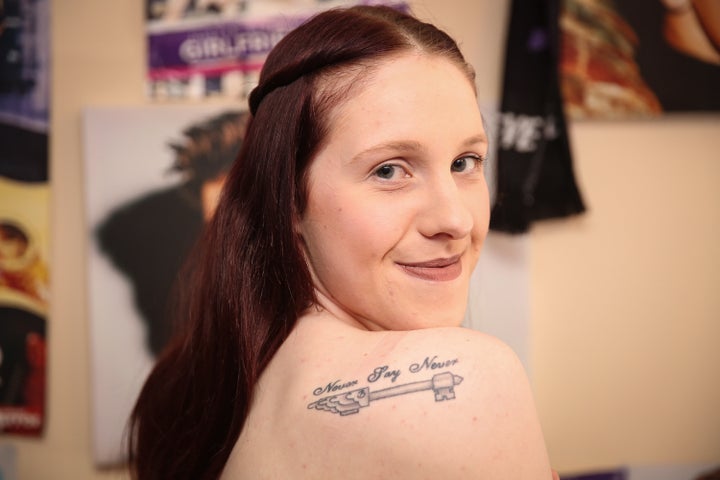 Newton-Bieber hopes to meet Bieber when he plays in Sheffield in October, which was actually the main reason for her coming out to the public about her obsession. 
"Honestly if I met him I would probably just burst into tears," Newton-Bieber said, according to Nottingham Post. "I do think if I won the lottery I would probably end up stalking him, finding where he's living and move there."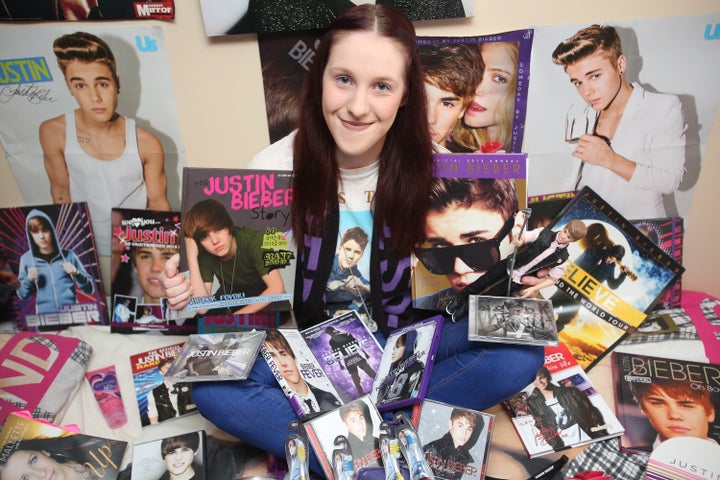 We're not sure if this is creepy or real, passionate love, but whichever it is, this woman might actually explode with joy if she ever meets Justin Bieber.
It's great to have dreams, Gabrielle. We're rooting for you to be one less lonely girl. 
The Huffington Post has reached out to Gabrielle Newton-Bieber for comment and will update this piece accordingly. 
PHOTO GALLERY
Justin Bieber's Style Evolution
Calling all HuffPost superfans!
Sign up for membership to become a founding member and help shape HuffPost's next chapter