Volleyball star Gabrielle Reece and pro surfer Laird Hamilton have been married for 17 years, and Reece recently revealed the controversial secret to their successful relationship: creating an "old fashioned" dynamic.
In appearances on the "Today" show and "Rock Center With Brian Williams" Friday, Reece explained that she and Hamilton considered divorcing after four years of marriage. But their relationship improved when they learned how to complement each other by adopting more traditional gender roles.
"I think the idea of living with a partner is 'How can I make their life better?'" Reece told "Today's" Natalie Morales. "So if I'm the woman and he's the man, then yes, that's the dynamic. I'm willing and I choose to serve my family and my husband because it creates a dynamic where he is then in fact acting more like a man and masculine and treating me the way I want to be treated."
Reece recently wrote a memoir called "My Foot Is Too Big For The Glass Slipper," in which she claims, "to truly be feminine means being soft, receptive, and –- look out, here it comes –- submissive."
But on the "Today" show, she clarified that she doesn't think being "submissive" is a sign of weakness.
"I think because women have the ability to set the tone, that the ultimate strength and showing real power, I believe, is creating that environment," she said. "I think it's a sign of strength.''
Watch more of Reece's "Today" show appearance in the video above.
Check out HuffPost bloggers' advice for keeping your marriage stress-free in the slideshow below.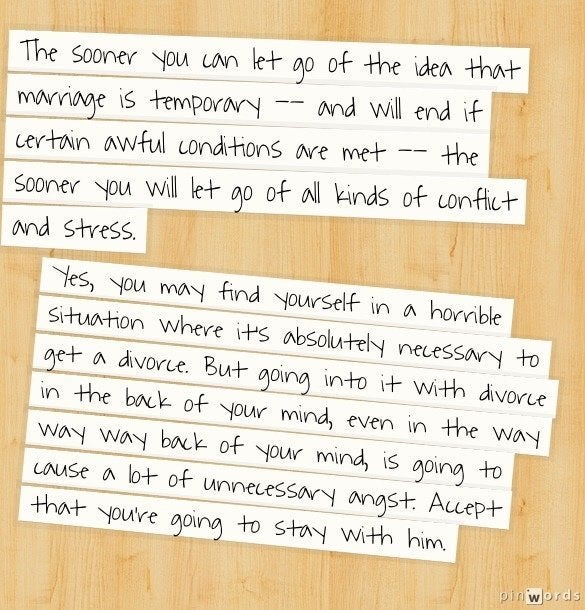 How To Have A Stress-Free Marriage
Related