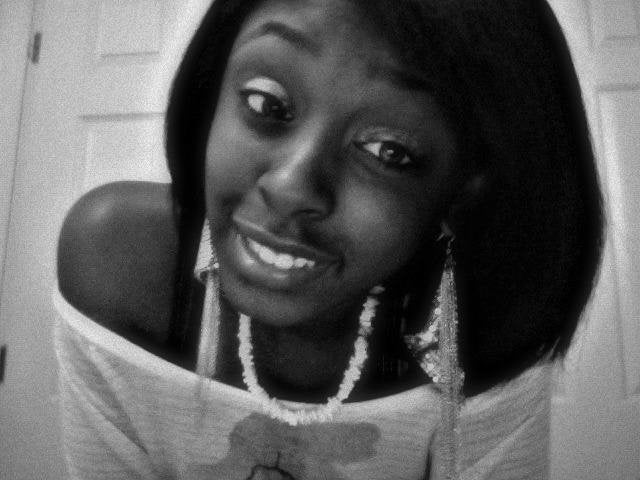 Freddie Grant, the ex-convict facing charges in the disappearance of 15-year-old Gabrielle Swainson, is also a suspect in at least two other unsolved cases in South Carolina, according to police.
"He was the last person to see her," Brown said. "It's been almost a year. The week after Labor Day is as far as we have been able to track back so far."
Brown said that Laster lived with Grant for a period of time prior to her disappearance. Officers were called to the couple's home several times and Grant was once convicted of criminal domestic violence against Laster.
CASE PHOTOS: (Story Continues Below)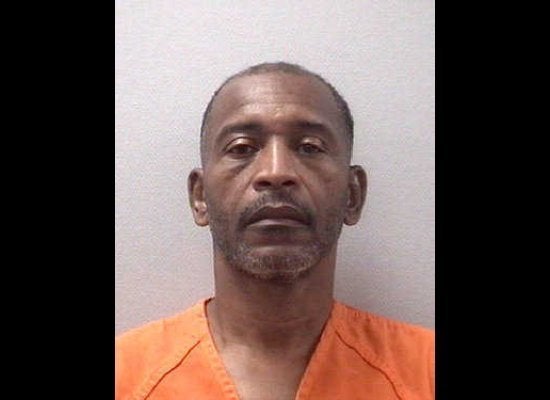 Gabrielle Swainson
Grant was arrested Sunday and was later charged with kidnapping in connection with the disappearance of Swainson. The high school cheerleader was last seen in her Columbia, S.C., home at about 3:30 a.m. Aug. 18, when her mother, Elvia Swainson, left for work. The girl's mother told police her daughter was asleep in her bedroom before she left. When the teen's mother returned at about 7:15 that morning, her teen was gone.
During a Tuesday press conference, Richland County Sheriff Leon Lott said authorities suspect Grant entered the Swainson home on Aug. 18, forcibly took the teen and drove her to his home.
Grant works as a landscaper and had reportedly dated Elvia Swainson. He was initially investigated because he is a convicted felon, police said. The 52-year-old has prior convictions for possession with intent to distribute cocaine and aggravated assault and kidnapping. According to Lott, Grant had participated in searches for Gabrielle Swainson.
"He handed out flyers knowing all the while he was the one responsible for taking her," said Lott. "That makes me sick to my stomach."
Swainson's aunt, Zoraida Turnipseed, said she saw Grant at search efforts but does not remember him acting out of the ordinary. "He didn't stand out, but once a family member goes missing you become skeptical of everybody," she told HuffPost.
Cell phone records inevitably showed that Grant's mobile device was near Swainson's home around the time she disappeared. Authorities obtained a search warrant for Grant's home and allegedly discovered 12-gauge shotgun shells and .38-caliber bullets –- items his prior convictions made him ineligible to possess. Additional searches were conducted around the home, where investigators found a bloody piece of duct tape. Analysis of the tape revealed both Grant and Swainson's DNA, police said.
While there is a connection between Grant and Swainson's mother, Lott said authorities do not believe she has any responsibility for her daughter's disappearance. "She had no idea...," Lott said.
Related Resources:
According to the Richland County Sheriff's Department, Grant is being "completely uncooperative" with the investigation. His attorney, Fielding Pringle, has declined to discuss the case. Earlier this week, the attorney sent a letter to authorities asking them not to contact her client.
Grant is being held without bond at the Lexington County Detention Center.
"He holds the key," Lott said. "He's the one who can stop those tears from Gabrielle's mother and stop the pain her in heart."
Authorities are asking anyone who has hired Grant to work as a landscaper or handyman to contact them.
"We are all still searching," Turnipseed told HuffPost. "We are still handing out flyers. Every day we are out there. We are doing everything we possibly can."
The distraught aunt added, "We hope and we pray she is still alive -- maybe being held somewhere. We have a very strong faith in God and we believe all things are possible."
Gabrielle Swainson is a black female, about 5-feet-2-inches tall with black hair and brown eyes. She was last seen wearing a black tank top, and pink and black pajama bottoms, with black and white Adidas brand sandals. Swainson has braces on her teeth, but authorities are not releasing the color of the braces because the color is unusual and would help them confirm a possible sighting. Richland County sheriff's deputies are asking anyone with information to call 803-576-3000 or Crime Stoppers at 1-888-CRIME-SC.
Popular in the Community