Sit back, relax and prepare to watch the most stunning fashion film you've ever seen. Seriously.
Over the past two years, Miu Miu has released a string of short films under its The Women's Tales series -- a project of commissioned works from renowned female directors across the globe, which also artistically highlight some of the brand's clothing collection. Today the Italian fashion house debuted the fifth installment,"The Door" directed by Ava DuVernay, the first African-American woman to win the Best Director Prize at Sundance Film Festival.
To put it plainly, the film is breathtaking. Thanks to DuVernay sharp cinematic eye and a star-studded cast that includes Gabrielle Union (who plays the lead), Alfre Woodard, Adepero Oduye, Emayatzy Corinealdi and Goapele -- we can't stop watching it. Couple that will the covetable Miu Miu clothes displayed throughout the 9-minute production and you've got yourself a cinematic masterpiece.
"In the film, characters arrive at the door of a friend in need, bringing something of themselves," DuVernay explains. "Eventually, we witness our heroine ready to walk through the door on her own. The door in the film represents a pathway to who we are."
The significance and power of a cast of black women being directed by a black woman for one of fashion's most important brands should not be lost. Even in a time when First Lady Michelle Obama serves as an example of strength and style, it's rare that we see women of color being celebrated for those qualities -- especially on the covers of the top magazines and in fashion/beauty campaigns. With that said, we definitely watched this film with a high level of pride and hope that it will inspire more diversity within the industry.
And, let's be honest, what a genius way to support the talent of female filmmakers and for viewers to swoon over Miu Miu's exquisite designs.
Check out the film "The Door" above and let us know what you think about it in the comments section.

Before You Go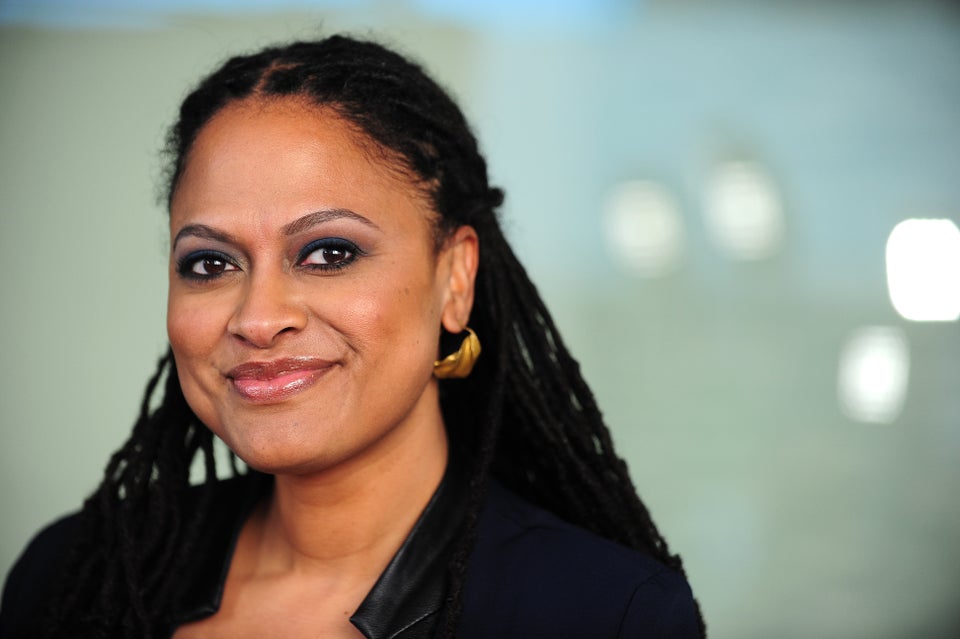 Ava, Gabby, Alfre