The "Being Mary Jane" actress has been blessing her Instagram followers with images of her curls for the past few months and the internet can't get enough.
The natural beauty posted a video on Tuesday showing off her perfect mane and slicked-down baby hairs. In less than a day, the video already had nearly a million views.
In March, Union launched her hair care line for women with textured hair, Flawless. The line, which includes shampoos, conditioners, styling aids and treatments, aims to "address issues women with textured hair face most often such as dryness, split ends, damage, brittleness and frizz."
When she announced the launch of Flawless, Union opened up about her struggles accepting her natural curls in an interview with WWD.
"I went through a phase where I would leave my relaxer on so long, thinking the longer I leave this relaxer on, the straighter it's going to be," she said. "Cut to lesions, like open wounds in my scalp, trying to chase something that was unrealistic, and eventually probably in my mid- to late 20s I decided to give up my relaxer, and I went natural."
In an essay for Glamour, the 44-year-old said she endured years of living in a world that idolizes white beauty standards and going through Hollywood hairstylists who were unqualified to do her hair. She shared on Instagram that she finally decided to start her natural hair journey around the age of 25.
"It's been over 20 years of my hair being used and abused, first by myself, then by those who didn't know what they were doing," she wrote in Glamour. "But I've finally gotten to a place of self-acceptance and recognizing that my natural hair is beautiful — and so is whatever weave I may wear. I'm perfectly happy rocking an Afro puff, my French braids, Senegalese twists, a faux-hawk, or an ombré wig, or heat-styling my natural hair with extensions ... And that makes me a happy person in my life."
Check out a couple of other natural hairstyles Union has been rocking lately below.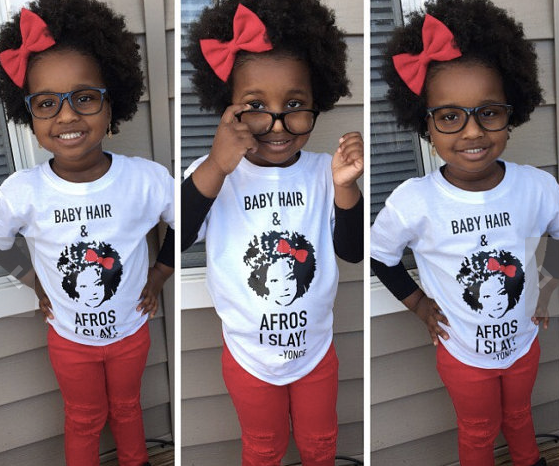 Gifts For Kids With Natural Hair