You know when you're picking out a gown for a fancy party, but you also want to be prepared just in case you detour to the beach instead?
The 44-year-old attended Vanity Fair's Oscars party in Los Angeles Sunday night wearing what we can only describe as a half-bikini, half-gown, fully jaw-dropping black and blue dress by Jean Paul Gaultier.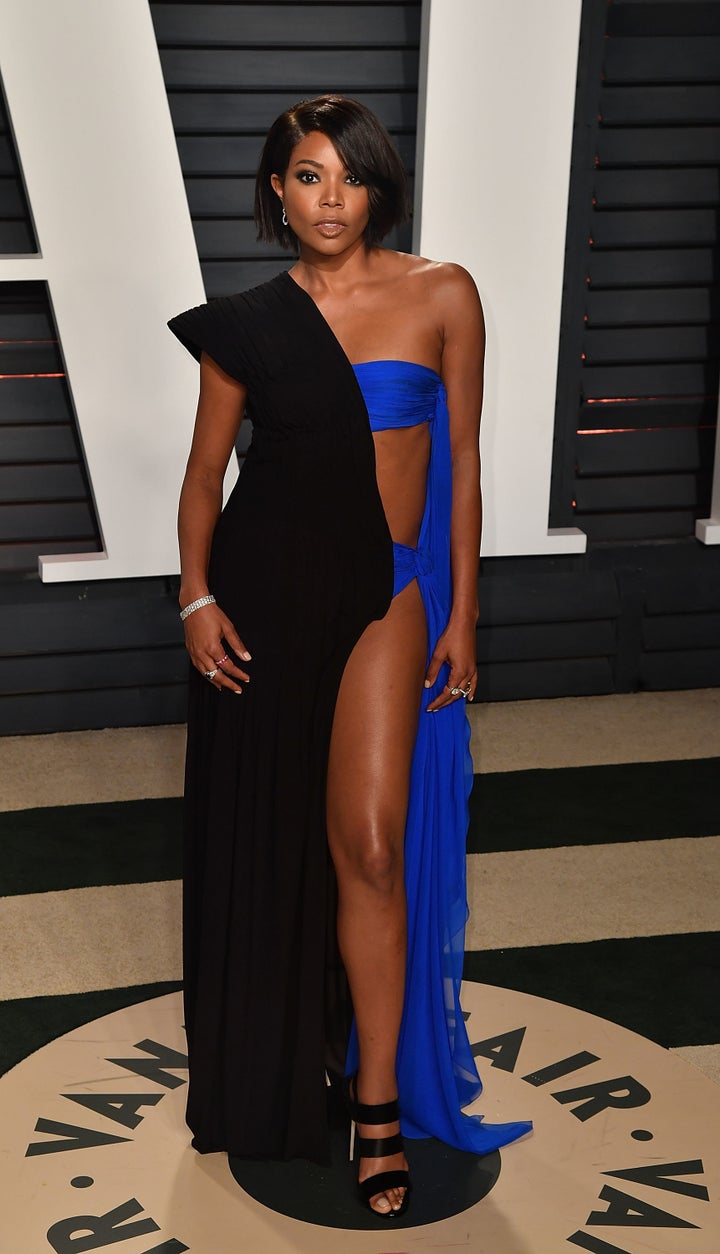 The bold look earned mixed reviews from Union's Instagram followers, but we're in full support of anyone who can be pool party ready at the drop of a dress ― and is willing to take a massive red carpet risk on Hollywood's biggest night.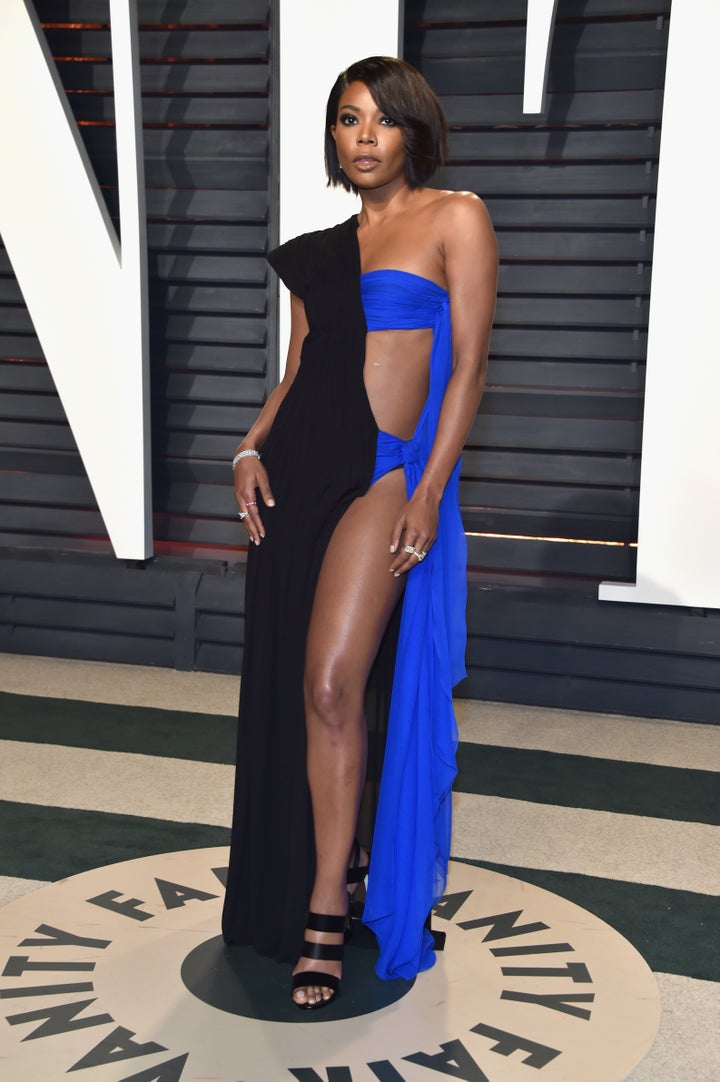 Confusing? Sure. Still epically sexy and so much fun? Absolutely.