Footage aired by Dubai-based Al Alaan TV purports to show the funeral of former Libyan leader Muammar Gaddafi, his son Mutassim, and Libya's former National Security Advisor Abu Bakr Yunis.
"They were then buried at dawn Tuesday, according to Ibrahim Beitalmal, a spokesman for the military council in Misrata. Bani also confirmed the burial.

In a text message, Beitalmal said Islamic prayers were read over the bodies and that relatives and members of the local and military councils of Misrata attended the funeral."
In the video above, watch the amateur footage broadcast by Al Alaan TV.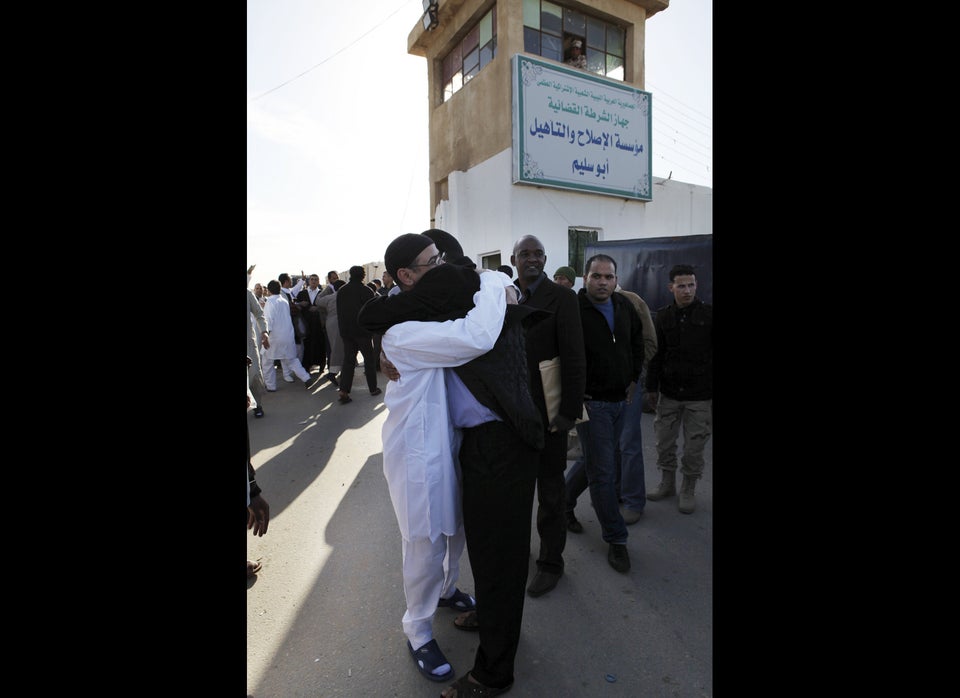 Related
Popular in the Community