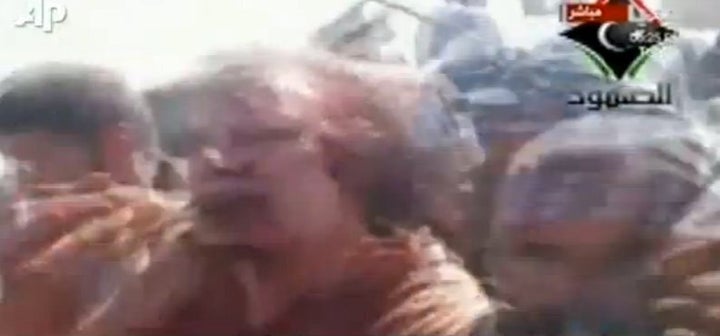 Graphic footage released today by Al Arabiya claims to show Muammar Gaddafi, covered in blood, being shaken as a crowd surrounds him.
Reuters writes: "It appeared Gaddafi was being loaded into the back of a pick-up truck where his body was surrounded by several people. Blood had been wiped onto the trousers of some of those lifting him."
Below, watch the video. WARNING: Graphic content below.
Popular in the Community