Well, that's embarrassing.
Turns out, Muammar Gaddafi--deceased Libyan dictator and celebrated style icon--wore a toupee!
The Washington Post reports that the former Libyan leader was wearing a wig when he was killed. According to the Post, the hairpiece was discovered by hospital officials when they tried to analyze a hair sample to confirm the body's identity.
Gaddafi's wig makes perfect sense given the slain leader's penchant for elaborate jewelry and rumors that he'd gone under the knife. Earlier this year, a Brazilian surgeon claimed that Gaddafi requested plastic surgery because "he did not want the young people of his nation to see him as an old man."
Gaddafi also made headlines for his unique, and often questionable, sense of style. Check out some of his most memorable fashion moments below: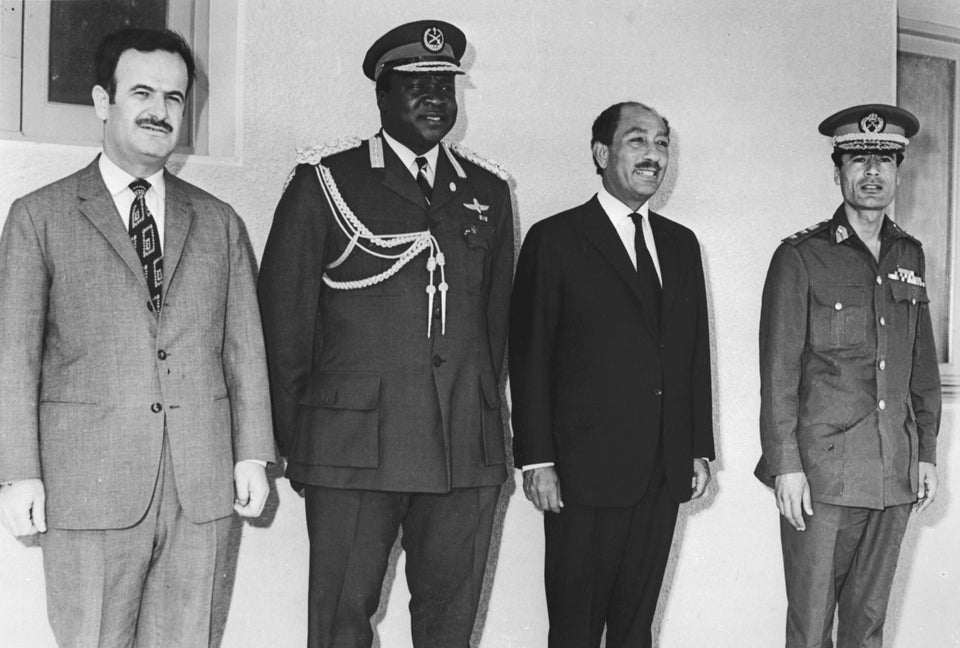 Gaddafis Questionable Fashion
Popular in the Community