Note to tech companies: Before you come out with a special pink phone or tablet to specially market to the female "niche" portion of your demographic, you may want to consider this: Contrary to stereotypes, women buy more tech products than men and may even constitute the majority of your customers, according to a recent survey.
On Monday HSN announced the results of a survey by the international research firm Parks Associates that asked 2,000 adults about purchases they wanted to make before 2012. The results showed women outstripped men in their interest in owning electronics, with 18 percent of women planning on buying a tablet before 2012 (compared to 15 percent of men), 20 percent of women wanted a laptop (only 14 percent of men did) and 20 percent of women planning on purchasing smartphones -- compared to 17 percent of men, Mashable reports.
The results aren't surprising for several reasons. It's a well-publicized fact that women make 85 percent of purchasing decisions in American households. Women are a force to be reckoned with on a global scale as well: Michael J. Silverstein and Kate Sayre of Boston Consulting Group, writing in The Harvard Business Review in 2009, contended that "women represent a growth market bigger than China and India combined -- more than twice as big, in fact." Silverstein and Sayre also argued that to ignore or misread this demographic is a huge mistake, recalling the failed attempt by the computer manufacturer Dell to launch "Della," a website conspicuous for the preponderance of pink tech products it hawked to women.
Parks Associates' findings also makes sense in light of the fact that women are the main users of social media -- meaning we need smart phones, tablets and laptops to access the sites we spend so much time on. A 2011 PEW Report found that 69 percent of women use social media compared to only 60 percent of men, and that almost half of us visit social networking sites daily, (48 percent) compared with just 38 percent of male Internet users.
We've established women compose the biggest market for electronics, and we have a fairly good idea of what we're using those electronics for; the survey found that women's number one concern when buying electronics was ease of use. Given this, Jezebel's assertion -- that adding pink just doesn't cut it -- is dead-on. So remember, tech companies: next time you're marketing a product that you actually want to sell, focus on the product itself -- and not the packaging.
PHOTOS: 6 Unfortunate Attempts To Market Gadgets To Women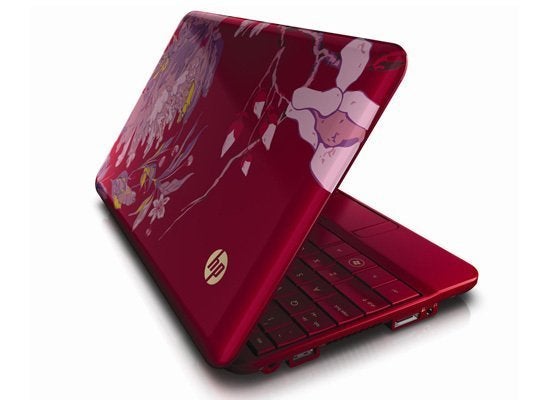 6 Unfortunate Attempts To Market Gadgets To Women
Related
Popular in the Community