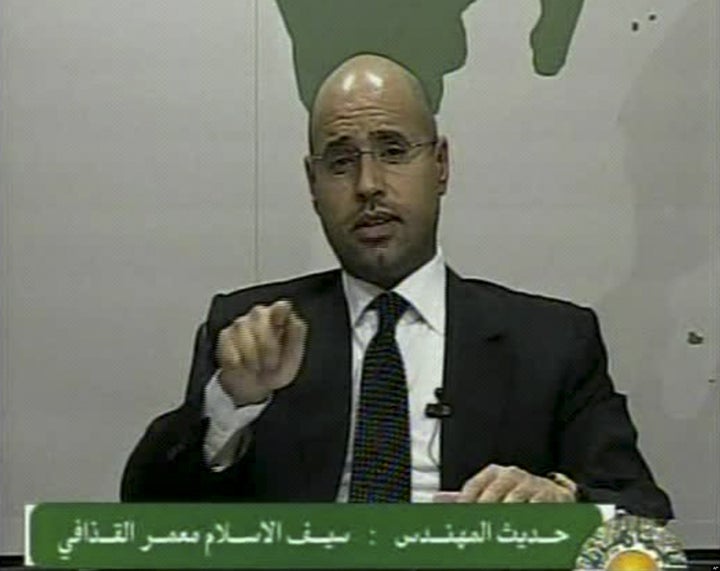 CAIRO — The son of longtime leader Moammar Gadhafi warned in a nationally televised address that continued anti-government protests that have wracked Libya for six days might lead to a civil war that could send the country's oil wells up in flames.
Appearing on Libyan state television after midnight Sunday, Seif al-Islam Gadhafi said the army still backed his father, who was leading the fight, although he added that some military bases, tanks and weapons had been seized by protesters.
The younger Gadhafi indicated that his father was still in the country and insisted, "We will fight to the last minute, until the last bullet."
"We are not Tunisia and Egypt," the younger Gadhafi said, referring to the successful uprisings that toppled longtime regimes in Libya's neighbors.
He acknowledged that the army made mistakes during protests because it was not trained to deal with demonstrators but added that the number of dead had been exaggerated, giving a death toll of 84. Human Rights Watch put the number at 174 through Saturday, and doctors in the eastern city of Benghazi said more than 200 have died since the protests began.
The younger Gadhafi offered to put forward reforms within days that he described as a "historic national initiative" and said the regime was willing to remove some restrictions and begin discussions for a constitution. He offered to change a number of laws, including those covering the media and the penal code.