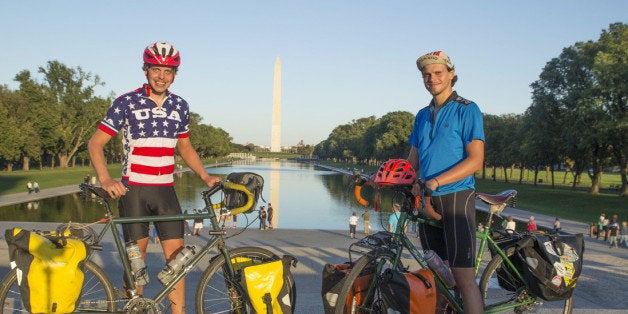 The idea of a grueling 3,700-mile bike trip, with nights spent sleeping under picnic tables and 4 a.m. wake-up calls, might sound miserable to most people. For the Gagnon brothers, it was an adventure they couldn't wait to take and the chance to help a cause they believe in: the fight to end child hunger in Detroit.
Amateur cyclists Jon Gagnon, 22, and Chris, 24, hail from Ferndale, Michigan, a town outside Detroit. On Sept. 3, they pedaled out of San Francisco on a 45-day coast-to-coast bike trip, ending in D.C. on Oct. 17.
Before they began, they launched a companion donation drive that has since raised over $17,000 for No Kid Hungry. Of the donations, 20 percent will go to the national organization and 80 percent to the Detroit chapter. Jon became familiar with NKH while volunteering through an AmeriCorps summer program, and he's now employed by GroundWerx.CI, a Detroit nonprofit that works with NKH.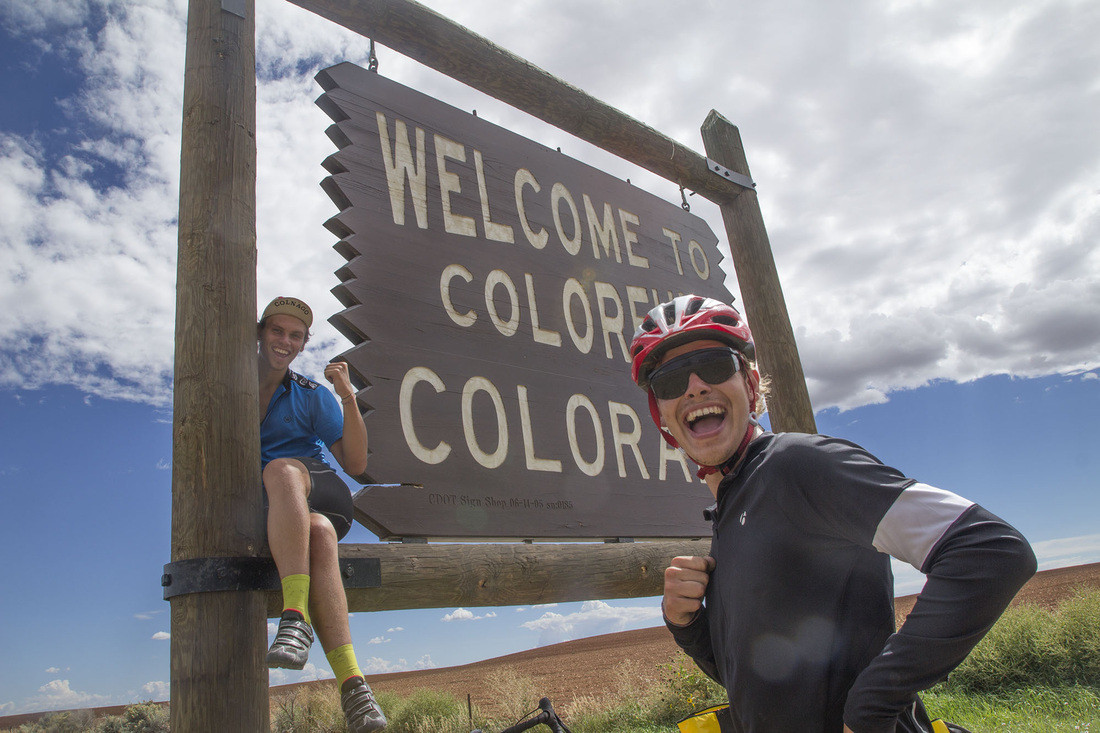 Chris and John on the road. Photo courtesy Chris and Jon Gagnon.
No Kid Hungry connects needy kids and families to state and federal food assistance programs. In Detroit it's helped build a more powerful network among organizations with the common mission of addressing child hunger, Jon said.
Throughout their bike ride, the Gagnon brothers saw hunger around the country. Often, the rural communities they passed through had just one small store.
"We would go weeks without seeing produce," Jon said.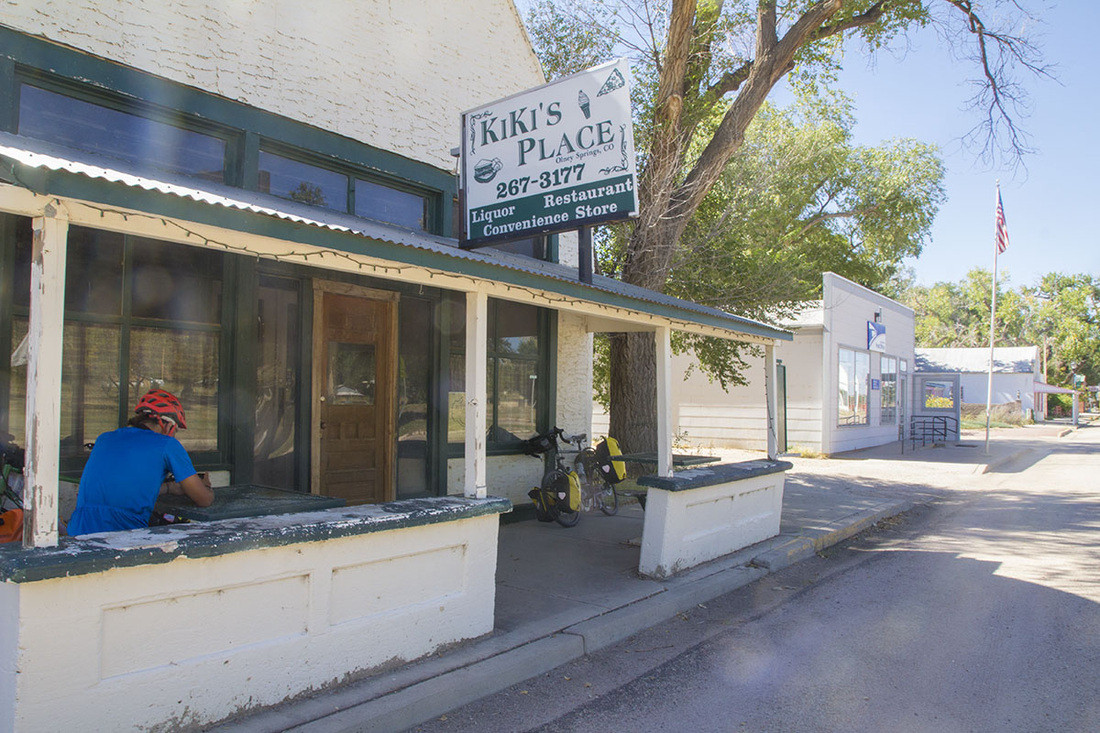 A store in the small town of Olney Springs, Colorado. Photo courtesy Chris and Jon Gagnon.
This is reflected in a new report from Feeding America, a national network of food banks serving 46.5 million Americans annually. The organization surveyed the people who sought its assistance and found that 79 percent of client households reported purchasing the cheapest food they could to feed their families, whether or not it was healthy. In Detroit, transportation can also be a barrier to reaching quality stores and food, and the Feeding America study showed 67 percent of its clients reported having to choose between food and transportation.
As the Gagnon brothers took their informal look at hunger across America, they entertained themselves by singing Beach Boys songs, marveling at the scenery and whistling to cows. As a two-person team, they both had a different role to fill.
"We wouldn't have made it in 45 days if we didn't have [Chris'] motivation," Jon said. "And I'm not sure we would have made it at all if we didn't have a little bit of [my] logic."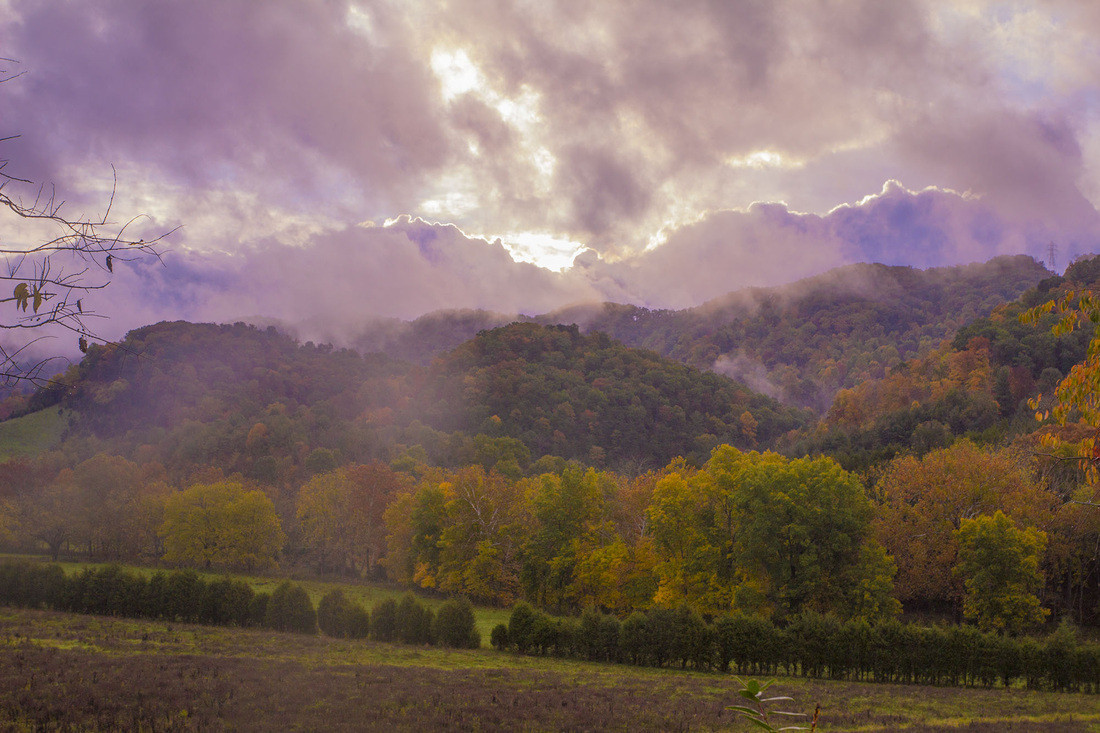 Nearing the end of the trip. Photo courtesy Chris and Jon Gagnon.
One of the more nerve-wracking challenges on the ride happened in southern Utah, where they met a traveler who showed them a shortcut. The next day, they tried to take the trail he had recommended, which seemed like a great route -- at least until they unknowingly missed their turn.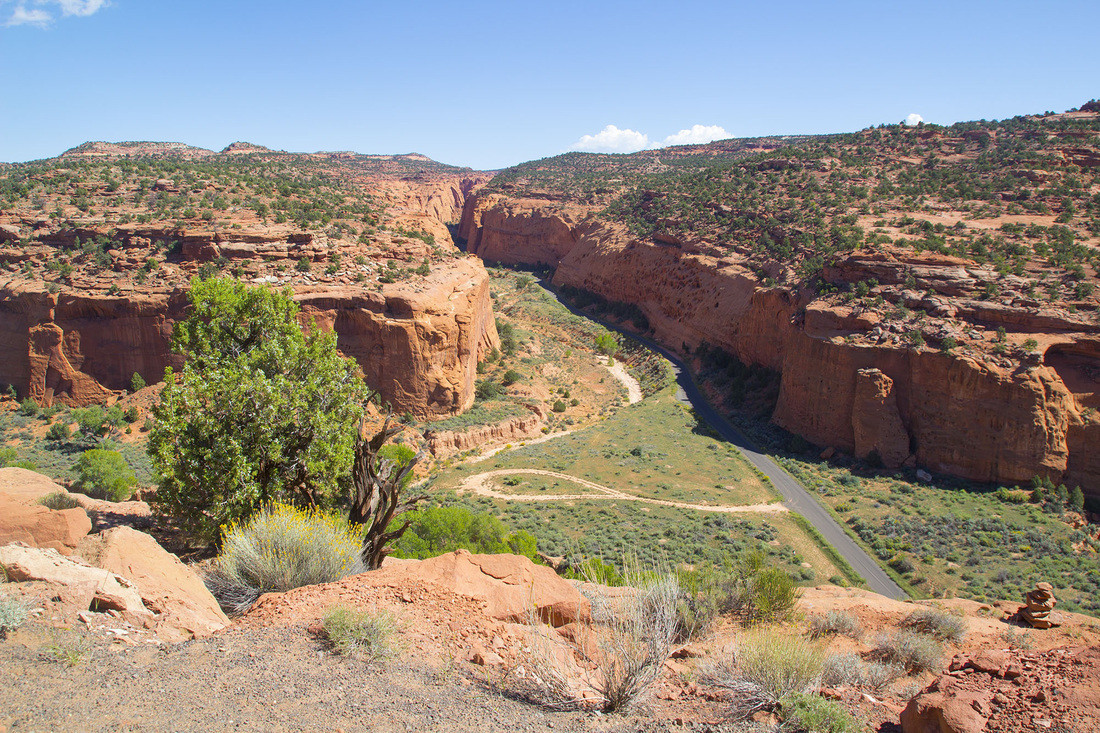 The Utah shortcut. Photo courtesy Chris and Jon Gagnon.
The brothers ended up trekking into the desert for more than 20 miles. The unpaved path became impossible to bike. They finally turned around and started trudging back as the sun set. The return walk took more than four hours. Out of water, hungry and barely able to stand, they eventually got to a place with cell service and called park rangers for help.
"Our adventure through the desert was a good reminder of the importance of fighting hunger in our country's youth," Chris wrote on their blog. "Being hungry doesn't just make your stomach growl. It drains your energy, steals your focus and makes the simplest actions feel impossible."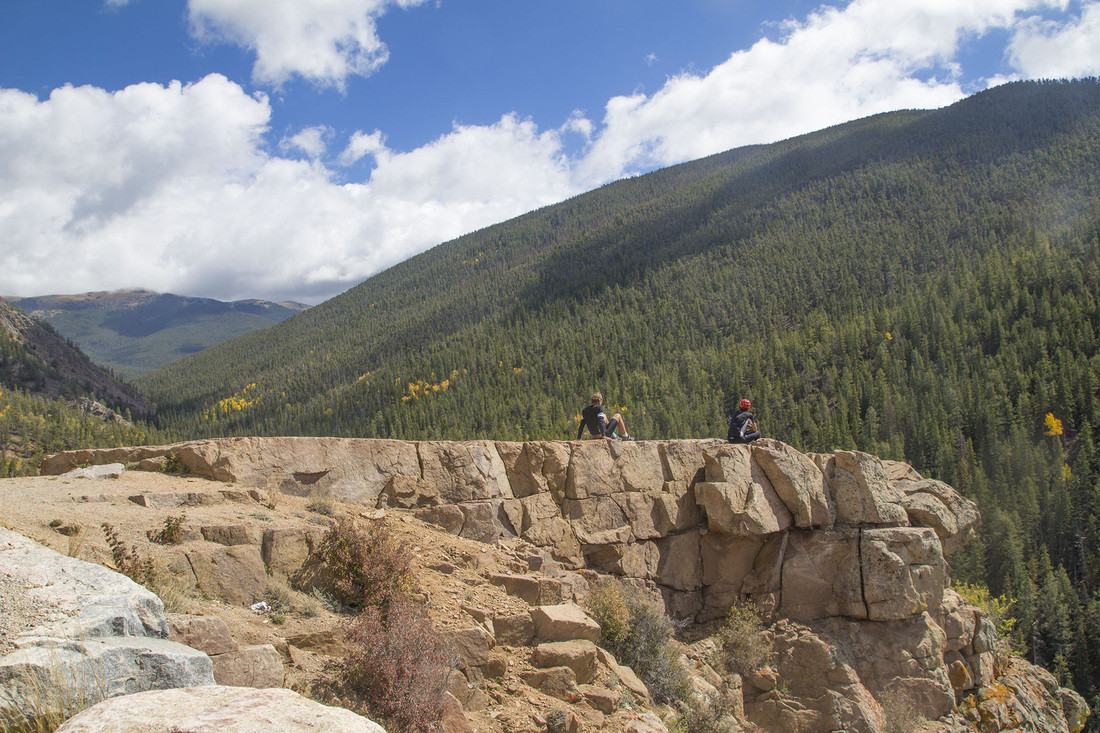 Colorado's Monarch Pass. Photo courtesy Chris and Jon Gagnon.
But the dangerous detour turned into a boon. The next day, they ran into the man who had given them directions, and he offered them a meal and a place to stay at his hops farm.
Throughout their cross-country trip, the brothers gratefully received food, water and friendly conversation from those who offered.
"It's pretty incredible when you think of it, a couple of ratty-looking dudes … are offered so much kindness by random strangers," Jon said. "Even though we did experience even more of that hunger that we see so often, and really felt the reality of that, we also couldn't help but feel hopeful. … We live in a great country where people look out for one another and are determined to make things change."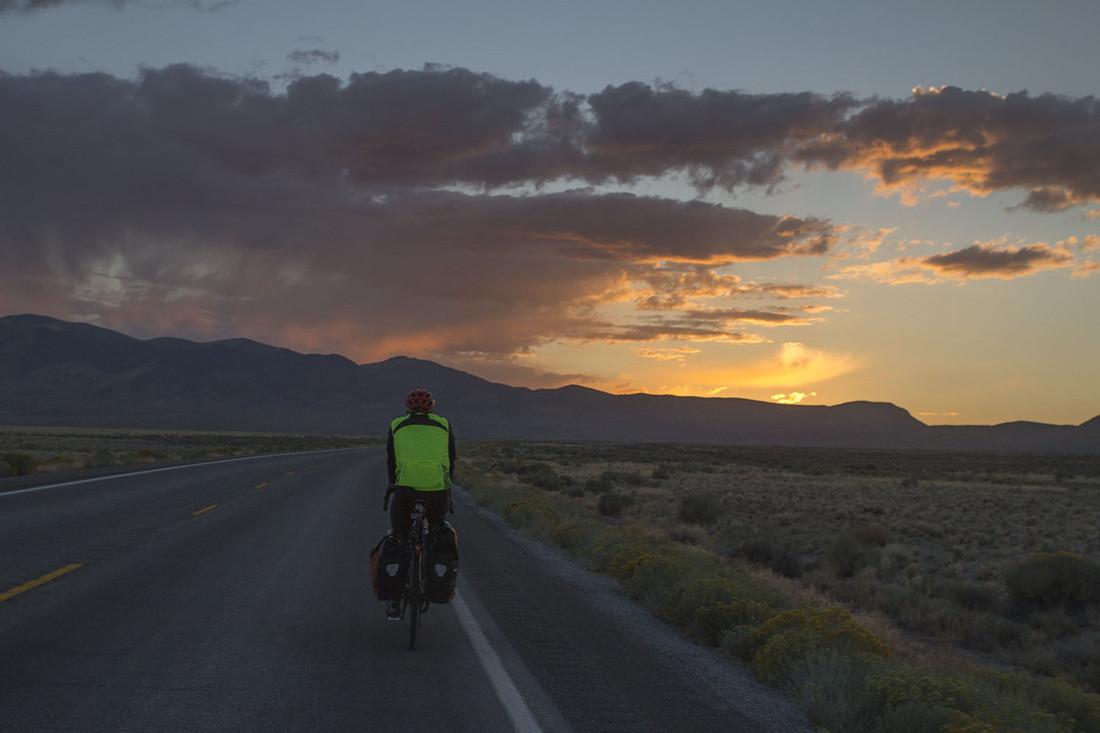 The Gagnons on the road. Photo courtesy Chris and Jon Gagnon.
BEFORE YOU GO
PHOTO GALLERY
The Hungriest States In America