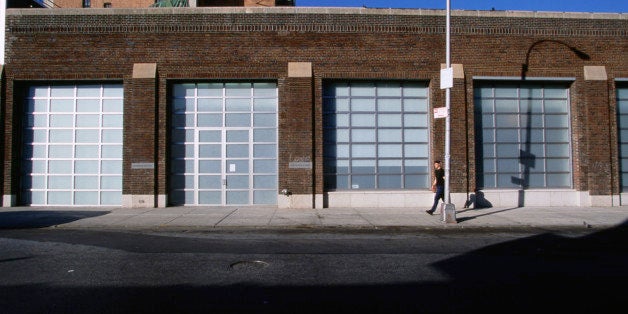 An upcoming exhibit at the behemoth gallery known as Gagosian has managed to wrinkle the feathers of art admirers once again. The show, curiously titled "The Show Is Over" -- features 35 artists, but guess how many are female? Aim low, dear readers. Because The answer is one... one female artist. Kim Gordon is the only woman represented in the upcoming abstract art show in London.
Postmasters Gallery's Magda Sawon sparked a conversation on the appalling stat in the Twitterverse today, which we discovered via Animal New York.
People were, quite reasonably, shocked.
Like, Kim Gordon, for example.
And, according to Ms. Gordon, gallery namesake Larry Gagosian himself.
After all of the unanimous "surprise," however, nothing was changed to include more female artists. The exhibition roster still boasts 97% men, another friendly reminder that although the art world can be perceived as liberal and forward thinking, its gender politics are, in many situations, lagging way behind other fields.
So if you're in London between October 15 and November 30, 2013, you can check out male artists Dan Colen, Willem de Kooning, Jeff Elrod, Lucio Fontana, Felix Gonzalez-Torres, Douglas Gordon Mark Grotjahn, Wade Guyton, Gregor Hildebrandt, Neil Jenney, Mike Kelley, Yves Klein, Roy Lichtenstein, Nate Lowman, Piero Manzoni, Brice Marden, Adam McEwen, Albert Oehlen, Steven Parrino, Francis Picabia, Sigmar Polke, Richard Prince, Robert Rauschenberg, Gerhard Richter, Ed Ruscha, Robert Ryman, Richard Serra, Frank Stella, Rudolf Stingel, Blair Thurman, Cy Twombly, Andy Warhol, Christopher Wool, and Richard Wright in a survey of "abstraction and the end of painting."