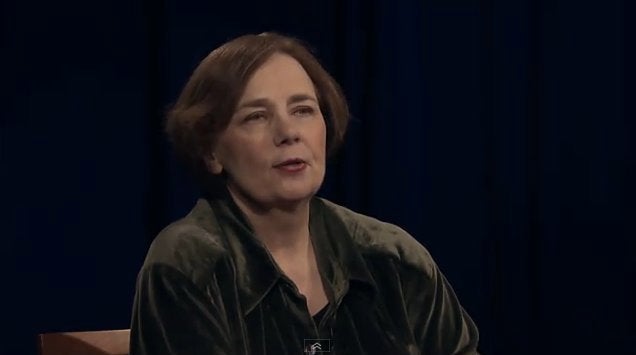 On Thursday, New York Times writer Gail Collins wrote what might be considered her column of columns about her long-running obsession with the infamous story of Mitt Romney's dog Seamus.
Collins first brought up the story of how Romney strapped Seamus in a kennel to his car roof for a twelve-hour drive in 2007. The episode has become a recurring issue for Romney and a political meme, thanks in part to Collins' campaign. The New York Observer reports that she has mentioned Seamus at least 30 times since then -- every time that Romney's name comes up.
Collins explained her fixation on Thursday in a column entitled "Dogging Mitt Romney," on Thursday. "I've made a kind of game of trying to mention Seamus every time I write about Mitt Romney," she wrote. "This is because the Republican primary campaign has been an extremely long and depressing slog, and we need all the diversion we can get."
She addressed some commonly asked questions, such as how Seamus was able to breathe in an air-tight kennel, whether Mitt Romney broke any laws and whether the candidate presently has a dog, in the column. She also clarified rumors that Seamus ran away upon arriving in Canada.
On Romney's current pets, she answered:
"Romney occasionally says, 'We love our pets. Heh. Heh. Heh.' The Romney camp hates talking about Seamus-related issues, but there's no evidence of an actual family dog at the present. If there is one, I'd hate to think of how it travels when they fly between campaign stops."
Collins' fascination with Seamus has not gone unnoticed by other members of the media. The Observer, The Atlantic and NPR all wondered about the source of her obsession in December. Back then, she told them that she would be continuing the Seamus references until the GOP selects a nominee.
"I swear once there's a Republican nominee, I'm done," she told The Atlantic. "This is not the sort of thing you want to turn into a career."
Related
Popular in the Community