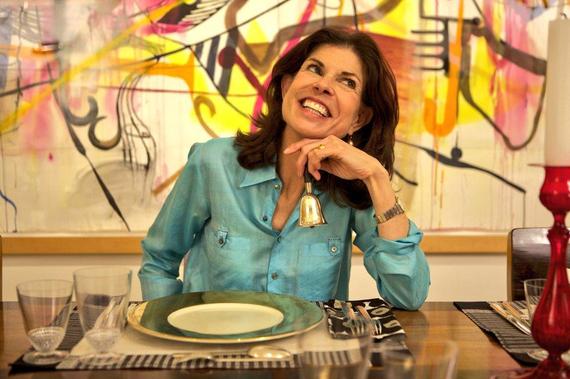 (Gail Monaghan poses with her mother's famous dinner bell, one of her all-time kitchen favorites. Austin Nunes/Gary Duff's New American Kitchen.)
When she's not mentoring young cooks and foodies at her weekly cooking classes, The Wall Street Journal's Gail Monaghan is brainstorming new ideas for her Off Duty How-To column and drafting her latest book from Agate, It's All In The Timing.
But Monaghan took a short break to share her favorite kitchen treasures with me.
"As a young child growing up in in Beverly Hills, I eagerly anticipated my mother's last-Friday-of-the-month soirees. Those were still the days of cocktail shakers, cocktail dresses, cigarettes in their holders and match boxes with silver covers, and guests arrived dressed to the nines prepared to engage in a flurry of festive chatter. All quite glamorous and exciting for a six-year-old. Once bathed and decked out in "company" pajamas, I was allowed to greet the guests and then remain in the living room for about fifteen minutes before being trundled off to bed. Down, I'd hop right back up, sneak to the end of the hall where I could see without being seen, and sit there for hours mesmerized by the merriment and the endless tinkling of my mother's ebony and silver dinner bell from Allan Adler on Sunset Boulevard."
HUGUETTE MARTEL'S PAINTING
"Huguette is now my close friend but before that she was my French teacher. Even before that she was a cartoonist at the New Yorker. And throughout everything and for most of her life, she's been an artist making her own very special sort of art books as well as paintings, one of which she gave me for my birthday years ago. It hung in my kitchen until last week but after a summer of over-indulgence, I moved it to my bedroom last week where it hangs smack, dab, and very prominently over my scale."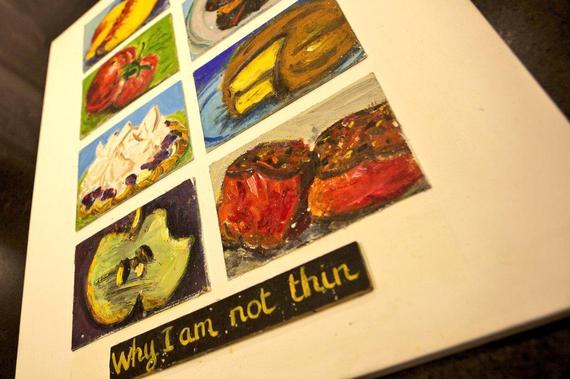 "Richard Olney is arguably my favorite cookbook writer of all time. I adore his prose and cooking his food as well. The perfect recipes, compelling writing, and well-informed and logical explanations have always answered my questions before I even knew to ask them. When I was just out of college and first learning to cook, he held my hand and gave me confidence to proceed. The French Menu Cookbook is a bible of mine as well, but it's Simple French Food I return to again and again for the best coq au vins, apple tarts, rabbit dishes, all manner of gratins, and so much else.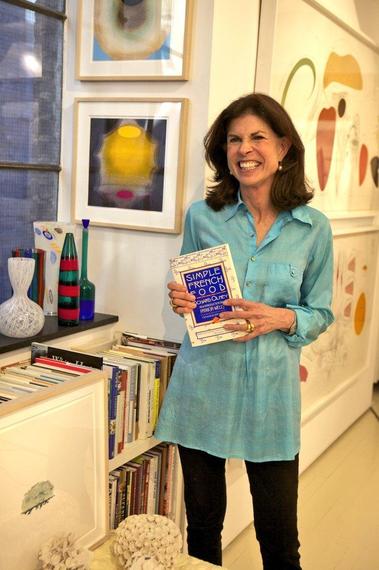 As Patricia Wells states in her spot-on introduction, 'More than almost anyone I know, Richard Olney understands--and most elegantly expresses--the role that food and wine can play in filling one's day with joy, happiness, and contentment... food need not be extravagant, complicated, or mysterious to be good... in an articulate voice that is at once chatty, quarrelsome, determined, and often eccentric, he scrambles us an egg, grills us a whole sea bass, orchestrates a fragrant vegetable soup... From novice cook to experienced chef, there are timeless lessons to be learned from Simple French Food.
And James Beard who penned the forward adds, 'The dishes are not those found in posh restaurants but those one enjoys in comfortable little country restaurants... and in well-run homes where the traditions of good eating have been maintained.'
I certainly enjoy them in my home and know you will as well."
"At the end of my first week of cooking school--over 23 years ago and obediently following the teacher's advice--I went out and bought myself a big, thick notebook to keep track of recipes I wanted to try or tweak, new recipe ideas of my own, dishes I'd tasted in restaurants--especially when traveling--and wanted to duplicate, cookbooks and food writing to be checked out, new ingredients of interest, and anything else culinary that piqued my curiosity. I'm now filling my 8th notebook and still going strong. Thank goodness that somewhere along the line I started a detailed index to keep track of it all!!!"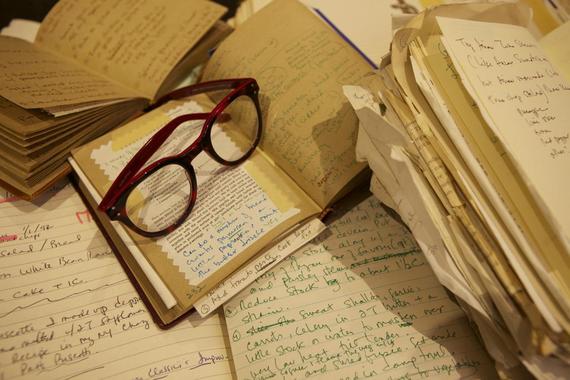 "My close friend Ted Muehling makes the most beautiful jewelry, dishes, glassware, and other objects on the planet. His wildly collectable earrings are to die for, but porcelain for Nymphenburg and delicately divine glassware for Lobmyr are perfection as well. I've been an obsessive consumer of all things "Muehling" since Ted and I first became friends in 1980. As I'm greedy, most purchases have been for myself; but his shop in Tribeca at 52 White Street--part chic boutique, part cabinet of curiosities, and part museum gallery--is also my go-to spot when seeking really spectacular gifts.
My favorite Teddy possession of all is this one-of-a-kind spoon. Over the years I've given similar-but-always-unique spoons as wedding gifts, the handles cast from twigs, branches, lichens, moss, and various other natural phenomena--one more exquisite than the next."