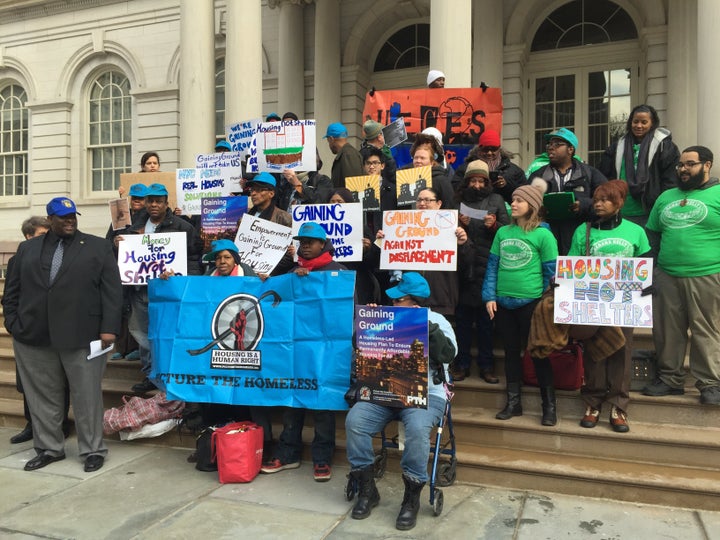 A group of homeless individuals and activists gathered on the steps of New York City Hall on Wednesday morning to roll out a new proposal for low-income housing.
The crowd of over 50 people issued a rallying cry: "Shelter money's poorly spent, give us money to pay our rent." 
There are about 60,000 homeless people in New York, according to The Coalition for the Homeless, which is the highest number since the Great Depression.
Several homeless individuals came forward to speak about their experience living in the streets, overcrowded shelters or run-down affordable housing. Part of the Picture the Homeless mission is to empower homeless people as leaders and policy advocates, so all of its members are homeless, in addition to its staff of organizers.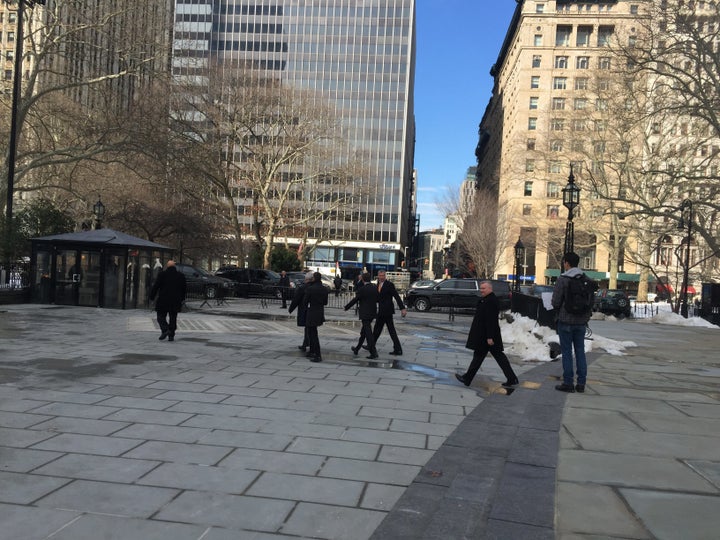 Gaining Ground says it wants to work with the de Blasio administration. One point they agree on is the need to phase out "cluster sites," or apartments within a residential building that the city converted into "shelter apartments," which homeless people can rent with housing vouchers. There are currently 3,000 cluster sites in New York City. Mayor de Blasio committed to ending this type of setup earlier this month because the housing ends up being too expensive, and serves too few people.
Gaining Ground is aiming for the same goal, but suggests three concrete ways to achieve that. 
The group suggests turning temporary "cluster sites" back into permanent rent-stabilized housing, rehabilitating the city's vacant property into new housing for homeless people and adding more units in partially vacant low-income co-ops. 
Lisa Millhouse, who lives with her 4-year-old daughter in a cluster site in the Bronx, said her apartment is in very poor condition, even though it costs the city $2,700 a month. "But I can't leave my place either, because no other landlord will accept my housing vouchers," she said. 
Gaining Ground suggests allocating money from the Department of Homeless Services budget to fund its plan. Ryan Hickey, PTH's housing organizer, said the group worked closely with the previous deputy mayor for health and human services, Lilliam Barrios-Paoli, to develop their recommendations. 
"The new deputy mayor, Herminia Palacio, also seems open to working with us, and we look forward to building relationships to take our proposal forward," he said. 
Donna Morgan, a PTH member who has been living in the Auburn Family Shelter for 18 months, said the city must listen to the experiences of actual homeless individuals if it wants to fix housing policy. 
"They need people like me at the round table. Otherwise, it's just people on the outside looking in."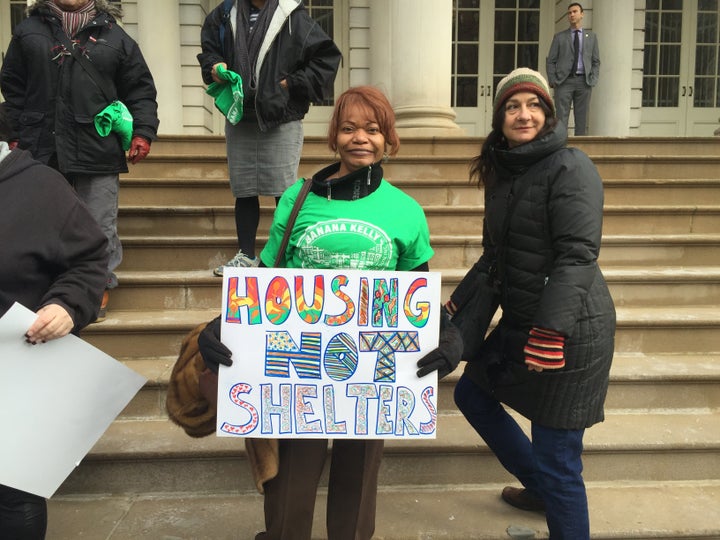 PHOTO GALLERY
Pope Francis' Surprise Visit To Homeless Shelter In Rome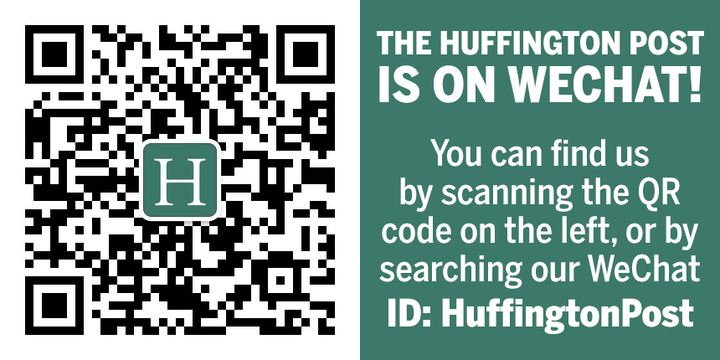 REAL LIFE. REAL NEWS. REAL VOICES.
Help us tell more of the stories that matter from voices that too often remain unheard.