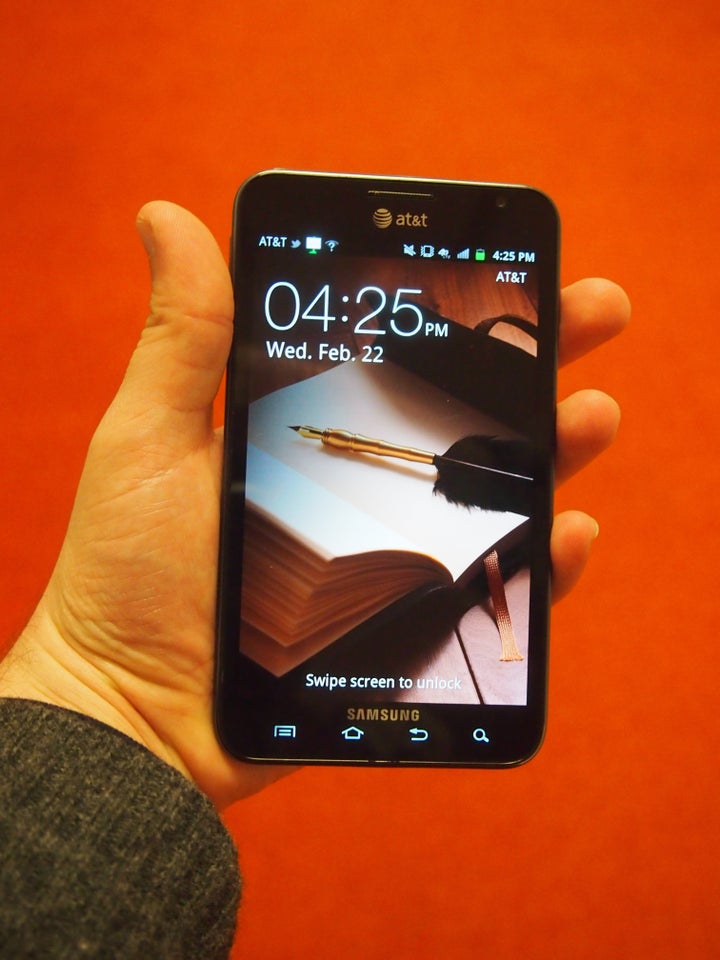 According to a report from the Korean Maeil Business Newspaper, Samsung is preparing its next Galaxy Note, and this one could have an even bigger display than the notably large-screened original Note. The first Galaxy Note had a huge 5.3-inch Super AMOLED display, and the Maeil claims that the next Note will push the display size of to 5.5-inches, nudging the Galaxy Note half-phone, half-tablet "phablet" ever closer into tablet territory.
That screen size spec -- 5.5-inches -- mirrors a report from mobile blog GSM Arena from late June which claimed the Galaxy Note would receive a 5.5-inch display. The Maeil adds that the next Galaxy Note, in addition to bumping the screen size, could also improve the camera: The 8-megapixel camera on the first Galaxy Note could be enhanced to a 12- or 13-megapixel shooter on the next model.
Both GSM Arena and the Maeil claim the Galaxy Note 2 will be released in September, timed to launch before the next-generation iPhone.
The Galaxy Note's display is already gigantic, remember: It dwarfs those of the iPhone 4S (at 3.5 inches) and even the new Galaxy S III (4.8-inches). When it was initially unveiled, the Galaxy Note was mocked mercilessly, especially by those of the Apple persuasion. The Tech Block that if one wasn't satisfied with the Note as a telephone, one could always use it as a bedside lamp or backup basketball backboard.
If Samsung does increase the screen size on the Galaxy Note, expect more of the same arguments from both camps: Those who found the original Note ridiculously will continue to lampoon it, while those who enjoy the larger display would likely enjoy an incremental bump in screen size, should it actually happen.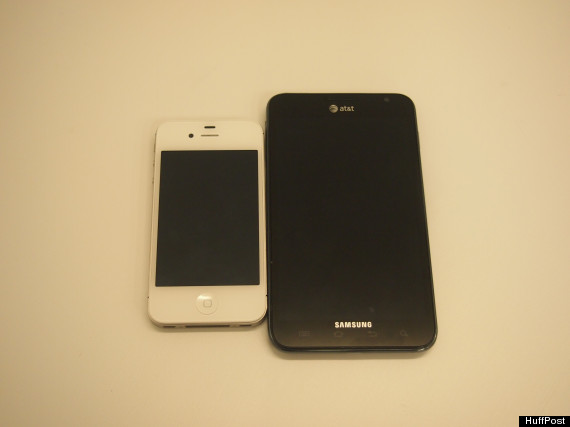 What seems most important from the Maeil report (corroborating the GSM Arena post) is the purported release date. The Korean paper says that the Galaxy Note II should be available in September: That's 11 months after the release of the original Galaxy Note and just seven months after the American release. After just half a year, it could be time to hold back on your planned Galaxy note purchase (just as you might also be holding off on the Nokia Lumia 900, iPhone 4S and Motorola Droid Razr Maxx).
Calling all HuffPost superfans!
Sign up for membership to become a founding member and help shape HuffPost's next chapter