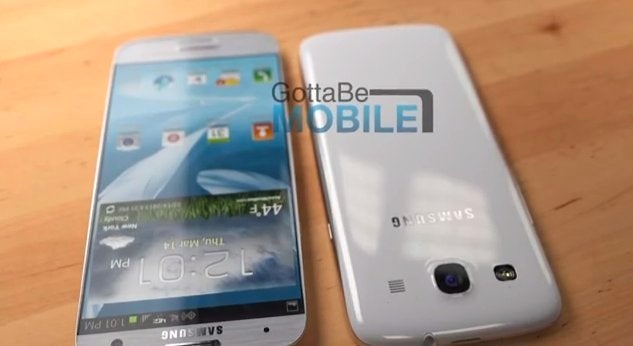 In my preview of the Galaxy S4, a sizzler of a phone that Samsung will unveil on March 14th barring some unforeseen calamity, I mentioned that we haven't really seen any reliable "spy-shots" or photographs of the device quite yet.
This is a a change-of-pace, as generally these things have a way of leaking out prior to the grand reveal (just ask Apple). For the S4, though, not a picture, video, Instagram, SnapChat or Vine has yet to emerge, with a week until its premiere.
You can view the video below; GottaBeMobile's Josh Smith talks through some of the rumored specs and features for the soundtrack. Devoted Samsung fans might want to snap on a bib to catch the drool:
You can see more mockups at GBM; and then, for dessert, you can watch me talk about the Galaxy S4 with a bunch of Apple fans on HuffPost Live below. One of them even admits that the eye-scrolling feature sounds pretty cool!