The mayor of Galesburg, Illinois, has insisted that his town doesn't have a problem with lead pipes like the one in Flint, Michigan, that's prompted national outcry for the past six months.
Rep. Cheri Bustos (D-Ill.) spoke out about Galesburg's lead levels following Associated Press reports about high levels of the dangerous poison both in Galesburg's water and its children's blood.
Mayor John Pritchard didn't appreciate what Bustos was doing.
"I am certain that Congresswoman Bustos is convinced that she's acting on behalf of us here, but we're not Flint, Michigan," Pritchard said last week.
Unfortunately for Galesburg, any town with lead pipes can have lead-contaminated drinking water, just like Flint. Galesburg, a city of 30,000 in western Illinois, has thousands of lead pipes.
Now, the U.S. Environmental Protection Agency is urging Galesburg to provide bottled water and filters to any homes where tap water samples exceeded the federal lead standard of 15 parts per billion. On Tuesday, Bustos' office released an April 20 letter from an EPA official detailing the need for bottled water and more public information about the risks of lead exposure from water.
"I see that as calling for immediate action," Bustos told HuffPost in an interview.
"U.S. EPA has asked the state of Illinois to work with Galesburg to quickly address the city's lead in drinking water problem," an EPA spokesman said in an email.
On Wednesday, the city of Galesburg said on its website it would comply with the EPA's recommendations to provide free water testing and filters. The agency's firm response suggests it is willing to be more aggressive than it was during the Flint water crisis. As evidence of Flint's water problems mounted last year, the agency shied away from public statements that might have contradicted assurances from local authorities that the water was safe.
Pritchard didn't respond to multiple requests for an interview.
In a story noting that high lead levels are common in municipalities across the country, the AP reported earlier this month that Galesburg has exceeded the federal lead standard in 22 out of 30 sampling periods since 1992, shortly after new federal rules took effect.
Last year, 10 percent of water samples taken from Galesburg homes had more than 22 parts per billion lead. If more than 10 precent of homes are above the federal standard of 15 parts per billion, local agencies are supposed to fix the problem and inform residents of the potential danger.
The deadly poison is turning up in kids' blood, too. More than 14 percent of children tested for lead in Knox county had elevated blood lead levels in 2014, state data show. It's not clear if Galesburg's water is driving the data; testing hasn't been done to determine whether the blood lead owes to drinking water instead of paint or dust, which are more common sources of exposure.
Galesburg's water issues aren't unusual, since anywhere from 6 to 10 million American homes across the country get water from lead service lines. Rather than replacing the risky pipes, national policy is to treat the water with chemicals that form a protective coating on the inside of the pipes, something Galesburg is doing.
In a Saturday op-ed, Pritchard said the city has strived to provide public notice of all water issues and that it has remained in compliance with federal drinking water standards for lead. It's an assurance leaders in many other cities have offered in the wake of Flint. The only problem with it is that Flint, too, had been in compliance with federal drinking water standards for lead.
After the AP's reporting brought new attention to Galesburg's lead issues, Bustos met with city leaders, published an op-ed and contacted the EPA. But she's come to think of lead water pipes as a national problem, not just a Flint or Galesburg one.
"Knowing that lead and water should never go together, they absolutely should not be in the same place at the same time, and especially when the end result is that it goes into a human being's body -- we've got to address this at a national level," Bustos said.
This story has been updated to reflect Galesburg's Wednesday announcement and to include comment from the EPA.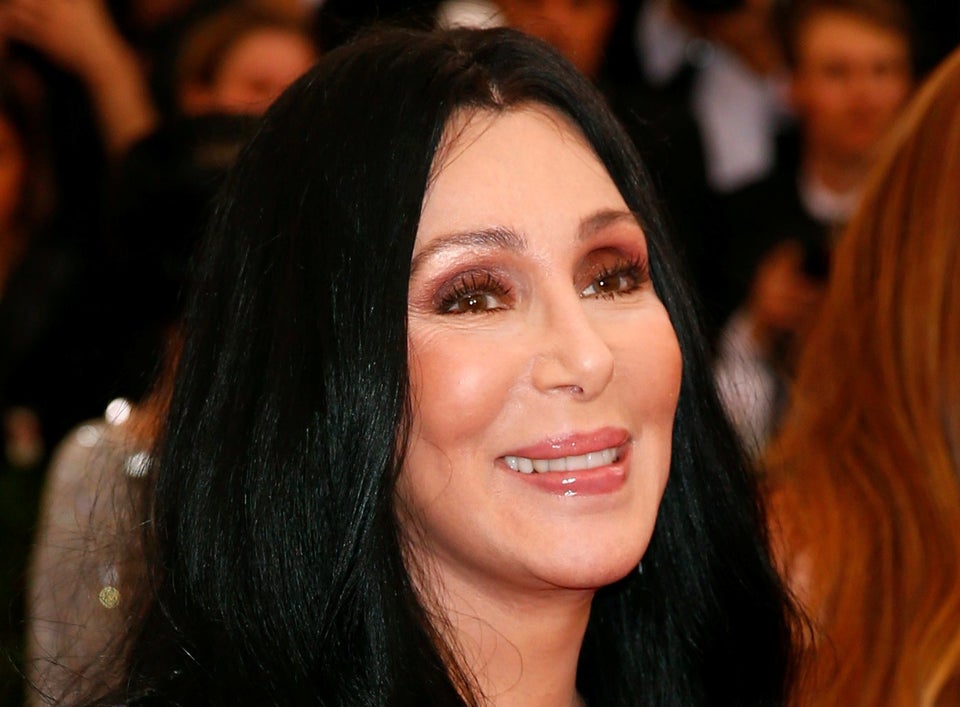 Here Are All The People Coming Together To Support Flint
Popular in the Community