Haaretz reports that the Israel Broadcasting Authority (IBA) has barred Moran Mazor, Israel's representative in Eurovision 2013, from wearing John Galliano while performing at the international singing competition. As both the broadcaster of Eurovision in Israel and Mazor's sponsor, IBA stated that it would not endorse Galliano by allowing his designs to appear on air.
In a formal statement, the IBA's Yoav Ginai explained:
"In a period of rampant racism and anti-Semitism in Europe, [he] is denied the right to dress or join as an Israeli representative to Eurovision, even if he has 'apologized.'"
He added that the IBA that Mazor will not be wearing any clothes designed by Galliano for the duration of her time representing Israel at Eurovision this coming May in Sweden.
This past Wednesday, Mazor had revealed to Israeli news site Mako, "Gili Allenby, my stylist, made several appeals to international and Israeli designers, including John Galliano. Fortunately, he responded positively and agreed to the challenge" of making her Eurovision dress.
If your Hebrew is up to snuff, read more at Haaretz.co.il. Do you think Mazor should be permitted to wear Galliano when representing Israel at Eurovision 2013?
UPDATE: The plot thickens as Galliano says he was never contacted by Mazor. The designer's rep, Liz Rosenberg, told the Washington Post that there had been no "official correspondence" between Galliano and the singer's stylist, and that Galliano had not agreed to make her a dress. So we suppose he's not upset over being "banned"?
Listen to Mazor's Eurovision song, "Rak Bishvilo" (Only for Him):
If Mazor had chosen a Galliano dress, here's an idea of what she might get...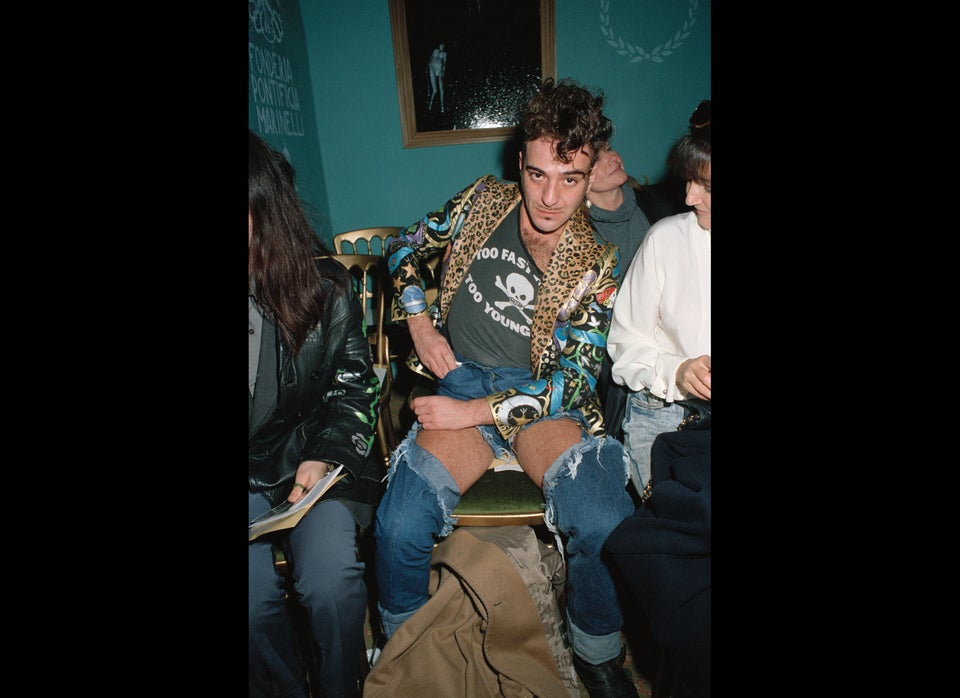 John Galliano's Most Iconic Fashion Moments