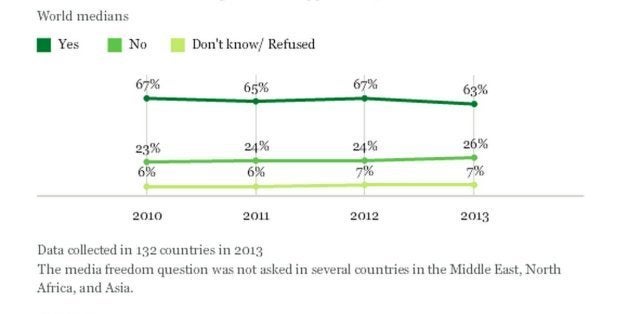 Out of adults polled from 132 countries, a median of 26 percent of people said they did not have media freedom in 2013. A median of only 63 percent said that they felt a lot of freedom, representing a new low since 2010.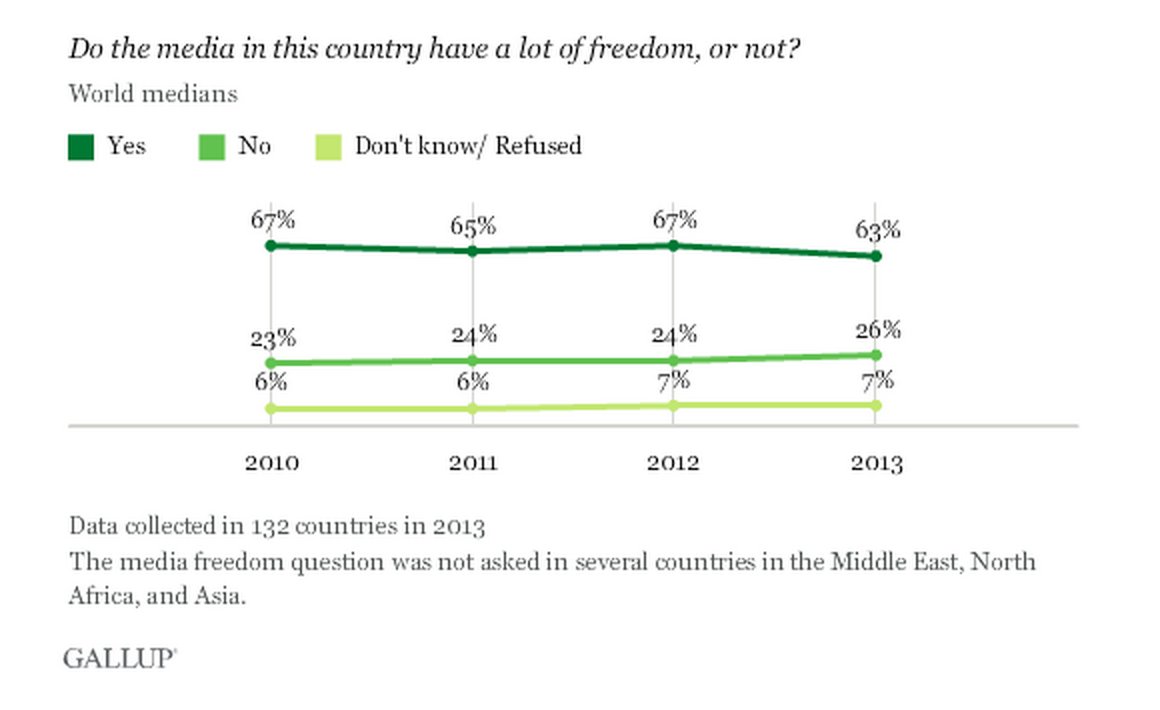 Of the countries polled, the Democratic Republic of Congo, Chad, Gabon and Syria had the lowest perceived media freedom, respectively, according to their residents. 69 percent of adults polled in the Congo said that the media is not free-- a 21 percent change since 2010. Syria, the fourth most unfree nation on the list, was the deadliest place for journalists in 2013 for the second year in a row, according to the Committee to Protect Journalists. At least 70 journalists were killed in 2013 worldwide, 29 of whom died covering the crisis in Syria.
On the opposite end, the Netherlands, Finland and Germany had the highest perceived media freedom, with 95 percent of residents in the Netherlands reporting strong media freedom. 85 percent of Americans reported feeling free, while 14 percent said they did not.
Gallup's poll comes one day after a new report from Freedom House released Thursday also showed that press freedom is at the lowest point in a decade.
"In every region of the world last year, we found both governments and private actors attacking reporters, blocking their physical access to newsworthy events, censoring content, and ordering politically motivated firings of journalists," project director of Freedom of the Press Karin Karlekar said.
REAL LIFE. REAL NEWS. REAL VOICES.
Help us tell more of the stories that matter from voices that too often remain unheard.