Confidence in television news has hit a new low, a new Gallup poll reported Tuesday.
The polling firm does an annual survey of the confidence that Americans have in their biggest institutions. Gallup noted that its survey took place before CNN and Fox News botched the Supreme Court's ruling on President Obama's health care law, presumably as a way to emphasize just how little faith people seem to have in their newscasts.
Just 21% of adults said they had a "great deal" or "quite a lot" of confidence in TV news. That's down a whopping 25 percentage points from 1993, when Gallup began the poll: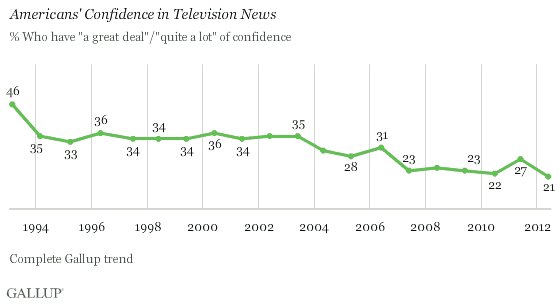 The survey showed an interesting political split. Overall, Democrats were much more likely than Republicans to trust TV news (34 percent versus 17 percent.) On the political spectrum, those who identified as liberal (regardless of party) were most disenchanted, with just 19 percent expressing confidence in the medium.
Gallup said that it wasn't clear why exactly the numbers were so grim. But it wrote that "Americans' negativity likely reflects the continuation of a broader trend that appeared to enjoy only a brief respite last year. Americans have grown more negative about the media in recent years, as they have about many other U.S. institutions and the direction of the country in general."
As if to illustrate that point, American newspapers also fared very poorly in the survey, with only 25 percent of respondents expressing confidence.
Clarification: This post has been edited to reflect that the poll results separated political leanings from party identification.
Support HuffPost
The Stakes Have Never Been Higher
Related
Before You Go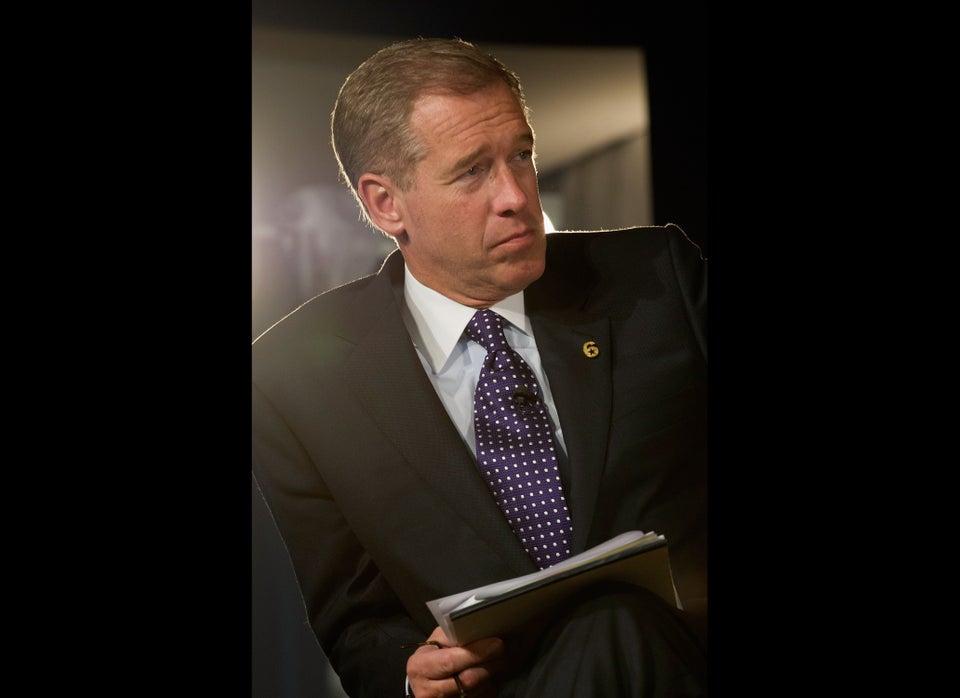 Gallery
Popular in the Community