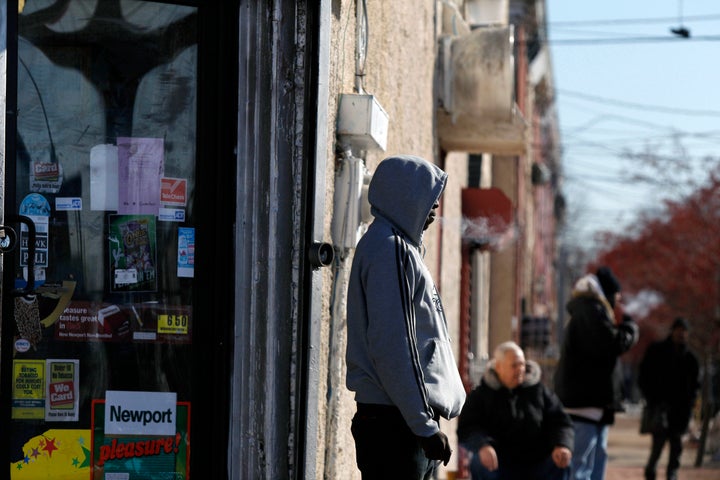 The recession might have officially ended last year. But to many of America's poorest citizens, the economy certainly feels like depression.
According to a new poll by Gallup, 55 percent of Americans believe the United States is currently in either a recession or a depression. Specifically, 26 percent think the U.S. is currently in a recession and 29 percent think it's in a depression.
How Americans feel about the economy is most stark, though, when divided by income group. Of those currently earning $75,000 or more, 31 percent say the U.S. economy is growing, while only 23 percent say the U.S. is currently dealing with a depression.
Among those earning less than $30,000, only 21 percent say the economy is growing, while 46 percent say the U.S. is in a recession -- more than double the percentage answered by the richer group.
The division over whether this is a recovery or a depression is also noticeable when broken down by political party, with 18 percent of Democrats saying the U.S is in a depression, compared to 35 percent of Republicans, 35 percent of Tea Partiers and 34 percent of Independents.
Officially, the recession ended on September 20, 2010, according to the National Bureau of Economic Research, an independent group that tracks recessions and recoveries. But with a tepid job market recovery and housing prices continuing to drop, many Americans apparently disagree with the technical definition of a "recession."
Perhaps the reason for the pessimism among America's poor, Gallup postulates, is that inflation in the form or higher gas and food prices has cut into the pockets of poor Americans before a widespread jobs recovery. With corporate profits hitting record highs, on the other hand, America's rich, who are more likely to own stock, are more likely to feel the benefits of this recovery.
On Monday, Gallup released another poll indicating that 44 percent of Americans believe it's very or somewhat likely that "today's youth will have a better life than their parents," the lowest level since data was first collected in 1983.
But it was the the poor and young, that were most optimistic about the future, with 57 percent those 18 to 29 years old and 52 percent of those making less than $30,000 per year placing their faith in the future. Only 34 percent of those 50 to 64 years old and 37 percent of those making over $75,000 said the same.
Popular in the Community