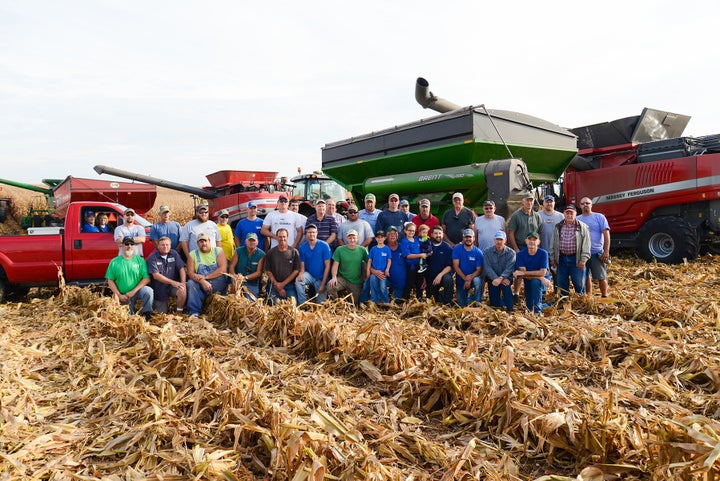 What could have been a poor season for an Illinois farmer became a bountiful harvest, with the support of a kind crop of neighbors.
When cancer stopped Carl Bates from getting into his Galva, Illinois, fields this harvest season, his family and local community rallied to make sure he still had a successful crop. On Sept. 25, about 40 people from the tight-knit farming community showed up at Bates' farm to complete a weeklong harvest in just one day.
"It fills us with pride to be from here," Carl's cousin, Jason Bates, told The Huffington Post in an email. "It shows how many good, selfless people there still are in this country."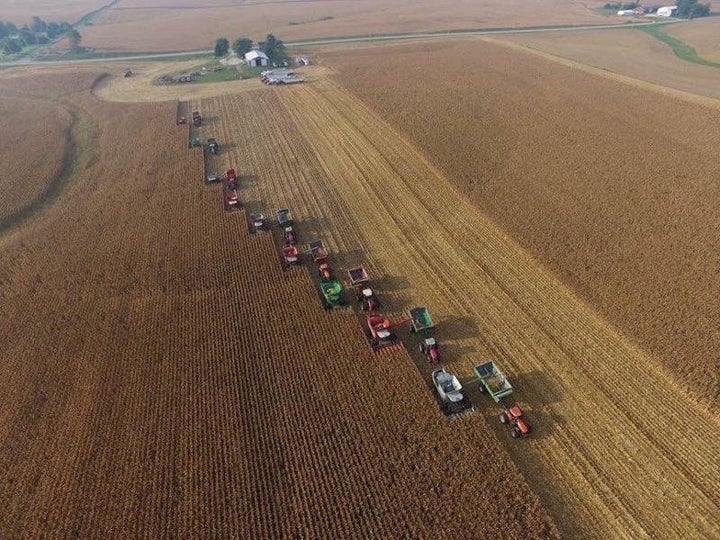 After Carl entered hospice care for an aggressive form of cancer, the Bates family became worried his crops would not go out in time, and sought help from fellow farmer friends and neighbors. Through social media and word of mouth, their plea gained traction, and a team of volunteers quickly assembled. Local businesses, including a bank and a machinery company, showed support by donating food and drink to the workers.
"That is why [we] live here," Jason Bates told HuffPost. "Your friends are like family here. People genuinely care for each other and don't expect anything in return."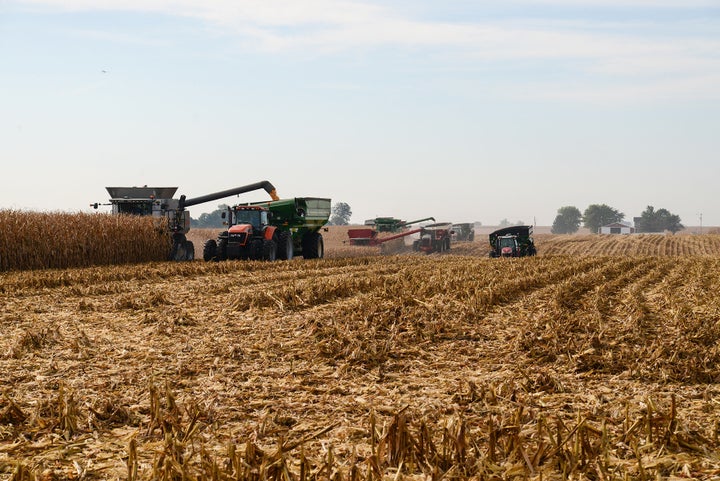 In just about 10 hours, the team covered 450 acres of farmland this past Friday for what was called "The Most Amazing Harvest," which would have normally taken about a week, depending on the weather. At the start of the day, Carl showed up to greet his friends, and returned that evening to thank them for their hard work.
"It was special when Carl came out to see everyone," said Jason. "But the special moment was the moment of the day itself. Being together and enjoying the company of others through the work."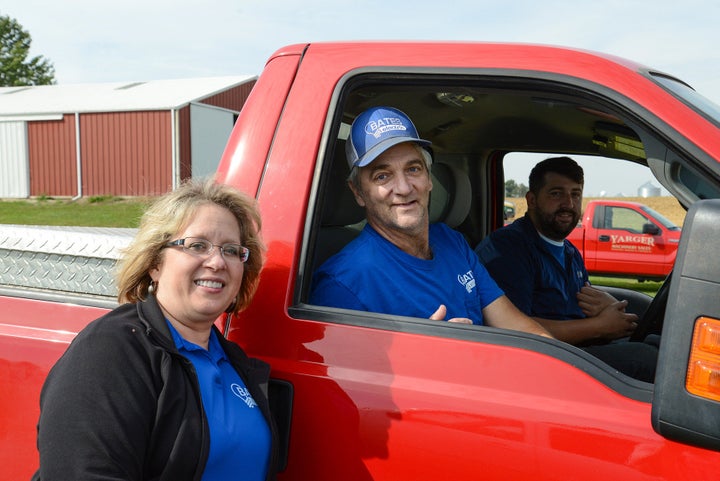 Galva, Illinois, has just about 2,500 residents, but this exceptional display of love and community shows it is a small town with a huge heart.
"There might not be a lot of the amenities you find in a larger city, but it is unconditional support like this that makes you want to live here," said Jason. "It shows how helping each other no matter where you are from, can lead to tremendous positive results."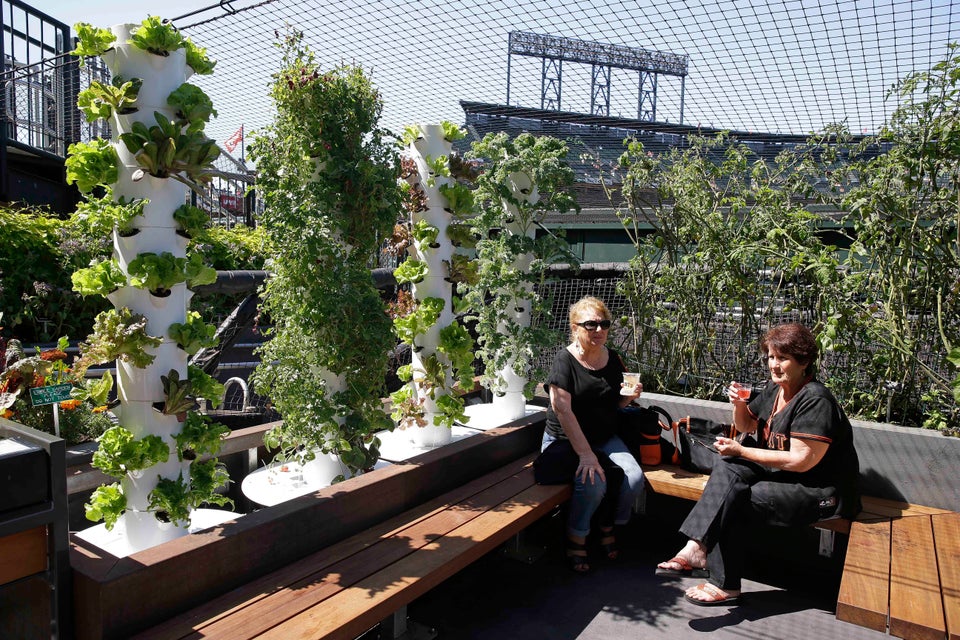 Urban Farming