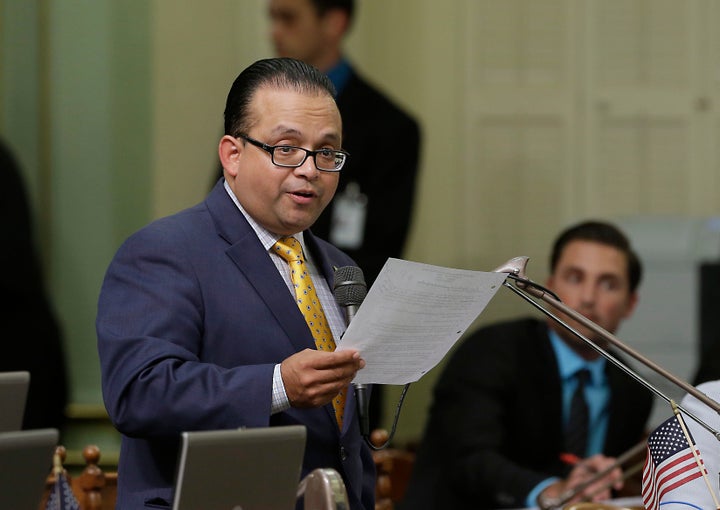 The California state assembly passed a bill Wednesday that would create a model ethnic studies curriculum for optional use statewide, handing a major victory to educators and activists who say the courses will help boost achievement among students of color.
If it were to become law, the bill would help spur the growing movement to include ethnic studies as part of the public school education in a state where people of color make up 75 percent of the student body.
The Democrat-dominated lower house passed AB 101 in a 61-to-15 vote with bipartisan support. All 15 members who cast votes in opposition were Republican. The bill, authored by Assemblyman Luis Alejo (D-Salinas), had already passed the state senate the day before and now heads to Gov. Jerry Brown (D), who has yet to say whether he will approve it.
"A lot of people who have worked on trying to standardize ethnic studies statewide are very pleased," Alejo told The Huffington Post. "It's not everything we wanted. ... Nonetheless, this is a big victory for the ethnic studies movement. California is again leading the way by creating this model curriculum and we hope other states will follow."
Educator Allyson Tintiangco-Cubales praised the passage of the bill and said she hoped Brown would sign it into law.
"It's definitely a step forward," Tintiangco-Cubales told HuffPost. "I'm hoping the governor understands how important it is for those of us teaching at the collegiate and K-12 level to have this happen."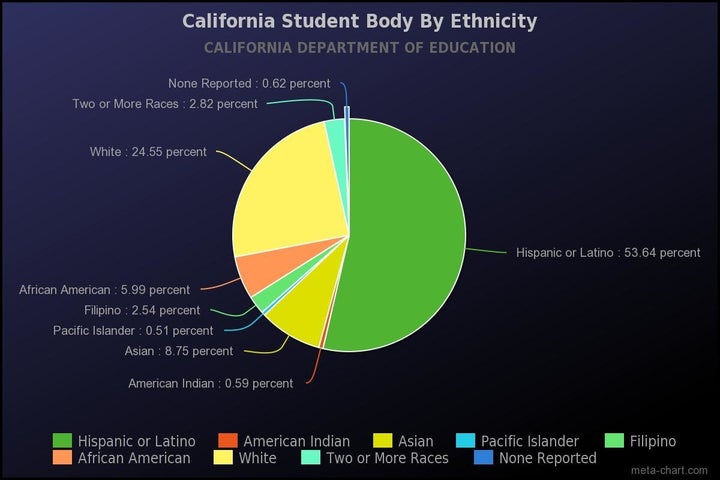 Tintiangco-Cubales, a professor at San Francisco State University, has helped teachers in the city develop and implement an ethnic studies curriculum over the last seven years.
"Ethnic studies for K through 12 is extremely important for the development of students' identities, but it's also important for them to critically understand the world they live in so they can develop the skills to solve the problems of the communities they live in," Tintiangco-Cubales said. "It allows them an entry point to an education that is relevant and responsive to their needs."
José Lara, a Los Angeles teacher and coordinator of the Ethnic Studies Now! Coalition, said the bill would help institutionalize ethnic studies in the state.
"It's very exciting," Lara told HuffPost. "We look at it as a first step. This statewide bill will continue the efforts of school districts up and down the state of California that already moved in this direction and will fortify the efforts of school districts that want to move in this direction."
Some remain unconvinced of the wisdom of implementing ethnic studies across the state. Assemblyman Rocky Chavez (R-Oceanside), who voted against bill, said the state government should try to uplift students of color by having them focus on STEM subjects.
"I think this is a well-intentioned bill, but it has the potential to hurt children," Chavez, himself a former principal, told HuffPost. "The only way to make sure our children are successful in a world economy is to stress math and science."
Ethnic studies supporters, however, have long argued that for students to excel in school, they must first see their experiences and cultures reflected in and validated by their curricula.
A growing movement of educators and activists has rallied around ethnic studies over the last five years, after the Republican-dominated Arizona state legislature banned a controversial Mexican-American studies program credited by independent researchers with boosting student achievement. Arizona conservatives argued that the courses bred resentment against whites.
A lawsuit challenging the constitutionality of the Arizona law restricting ethnic studies will go to trial in the fall of 2016.
Several districts in the states of Texas and California have taken the opposite approach, implementing ethnic studies courses locally. Over the last year, the school boards for San Francisco, Los Angeles and several other California cities have passed measures requiring public schools to offer ethnic studies. In Texas, several individual schools also adopted Mexican-American studies courses after an effort to get the State Board of Education to design a statewide curriculum failed.
Alejo's bill, however, would take the efforts to institutionalize ethnic studies a step further, by providing an endorsement from state government and eliminating the need to invest in curriculum development for districts that want to adopt such courses.
Popular in the Community