For better or worse, NBC's Game of Silence is looking like the latest TV show where less would have been more.
Game of Silence, which airs at 10 p.m. ET Thursdays, has the right stuff to be a strong extended miniseries, maybe 8-10 episodes.
Instead, the network has already made it clear the 10 episodes now under way could end with a dramatic cliffhanger, which means NBC hopes it becomes popular enough to earn a second season.
Based on the current ratings, that's looking like wishful thinking, and part of the reason could be that viewers who see no endpoint aren't enthralled enough to sign on indefinitely.
It's hard to blame them. Game of Silence has been built from the start on one intense storyline. Stretching it into two or more seasons means either teasing this story out forever or spinning it out into new stories.
Neither option seems as strong as simply telling that original story crisply and well - in the manner of, say, FX's recent O.J. series.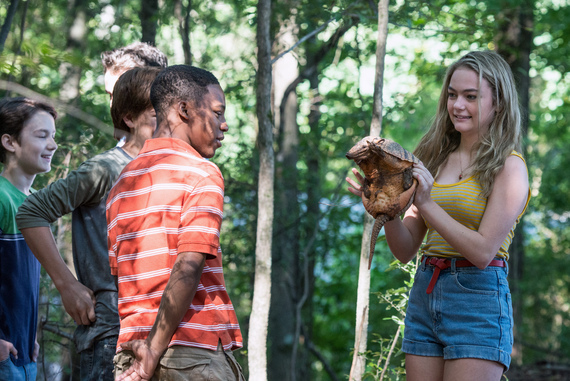 Game of Silence focuses on a group of childhood buddies and the girl who hung out with them (above). The four boys made one of those really dumb teenage mistakes that got them sent to the Quitman juvenile detention center, where they were abused in ways that left them scarred for life.
The show picks up their lives in adulthood, where the main characters are now three of the boys -- Jackson Brooks (David Lyons), Gil Harris (Michael Raymond-James) and Shawn Cook (Larenz Tate), plus the girl, Jessie West (Bre Blair).

Jackson is a successful attorney, engaged to a woman at the law firm where he's about to make partner.
He has tried to let the past go. Gil and Shawn have not. They want what Jackson warns them is revenge and they insist is justice.
Meanwhile, some of their tormentors from Quitman have become even worse people. Revenge and justice become more intertwined, and the line between them blurrier, as we learn that our group itself has not always behaved admirably.
It's a complex story, but at its core still compact and focused enough to make a strong closed-end series.
The thing is, broadcast TV has never been crazy about that concept, despite short stretches when miniseries became the rage.
Given a choice, broadcast networks would almost always prefer a traditional 22-episode series that can be locked into the schedule with a loyal viewership for 5-10 years. It's easier, it makes more money.
But cable networks, which keep nibbling away at the broadcast audience, have created their own new norm: seasons of 10-13 episodes.
Now sure, that's not enough for fans of Game of Thrones or The Walking Dead (above) who would dearly love more episodes.
That said, there are reasons networks like them. Shorter seasons mean episodes can be run consecutively, without breaks. They require less of a commitment from viewers in a cluttered media age. They cost less to produce and the actors, in general, love them. The likes of Billy Bob Thornton, Maggie Gyllenhaal and Woody Harrelson, who probably wouldn't do a network series, will sign on for a shorter one-off.
Whatever the reason, shorter series have caught on, from FX's Fargo and HBO's True Detective to AMC's Better Call Saul and even traditional procedurals like TNT's Rizzoli & Isles.
So the broadcast networks have had to get into the game, at the same time all networks are experimenting with different configurations.
One hybrid involves creating a franchise and then each season telling a single different story inside it, with or without the same actors.
When that model works, we get Fargo. It has also worked nicely for FX's American Horror Story and ABC's American Crime. It worked less well for ABC's The Slap, but that's the TV biz. In the best of times it has a high failure and mortality rate.
In any case, every TV fan can point to shows that ran longer than they should have. Fox's Sleepy Hollow, for instance, might have worked better as a limited series, rather than groping for endless variations on its one basic story.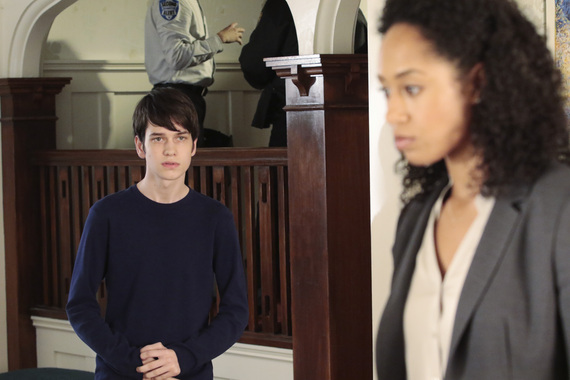 ABC's The Family (above), Sundays at 9 p.m. ET, started with one core mystery and is now trying to "spiderweb" it out into enough connecting stories to keep it going for more seasons.
It might work. It might not. It depends on whether viewers want to keep watching these characters segue into further adventures - i.e. follow The Family as a soap opera - or whether they mostly want resolution to the mystery that drew them to the show in the first place.
More than ever in today's crowded TV world, one size does not fit all. But a show that keeps its focus and gives viewers a full-throttle ride to a strong finish often will beat a show that hangs around long after it should packed its bags and checked out.
Calling all HuffPost superfans!
Sign up for membership to become a founding member and help shape HuffPost's next chapter