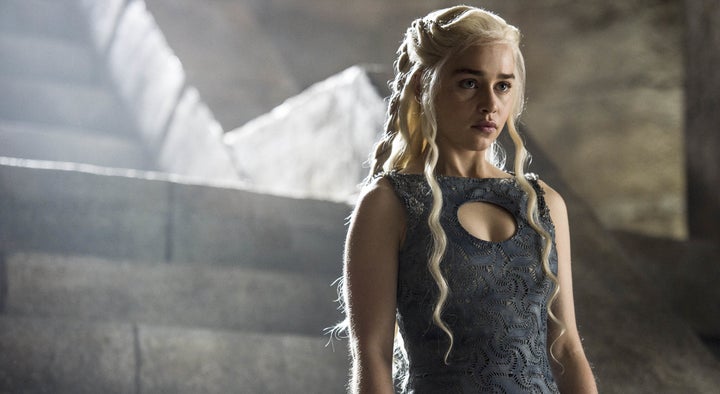 Uh oh! Just wait 'til Khaleesi hears about this.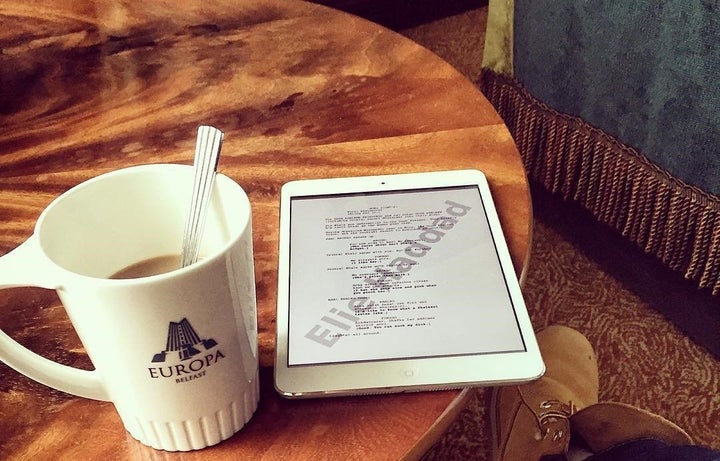 While obviously just trying to show off his coffee (Is that, like, a medium roast? Nice, bro), Haddad must've forgotten his script was also in the background. Whoops. The text is hard to make out, but here are some of the phrases fan site Watchers on the Wall has deciphered:
"I like her."

"She's paler than milk."

"I bet she gets nice and pink when you pinch her."

"I'd like to know what a Khaleesi tastes like."

"Good. You can suck my dick."
WOTW also says the word "Khal" can be seen a few times.
From the phrases, it appears Daenerys Targaryen (Emilia Clarke) was, in fact, taken captive by the Dothraki who surrounded her at the end of Season 5. Mashable reports someone also spotted the word Missandei as well, meaning one of Daenerys' advisors on the show may have found her.
At this point, the HBO show has basically caught up with George R.R. Martin's novels, so any information about Season 6 is stuff even book readers have likely never seen. Missandei somehow finding Khaleesi would be all kinds of cray. How'd she get there? Is it a rescue attempt? Are these attempts to read the script even correct?
Emilia Clarke has already teased that Season 6 is the show's most shocking yet, and if Missandei is somehow planning on heading into the Dothraki Sea to save Khaleesi, it certainly has us like ...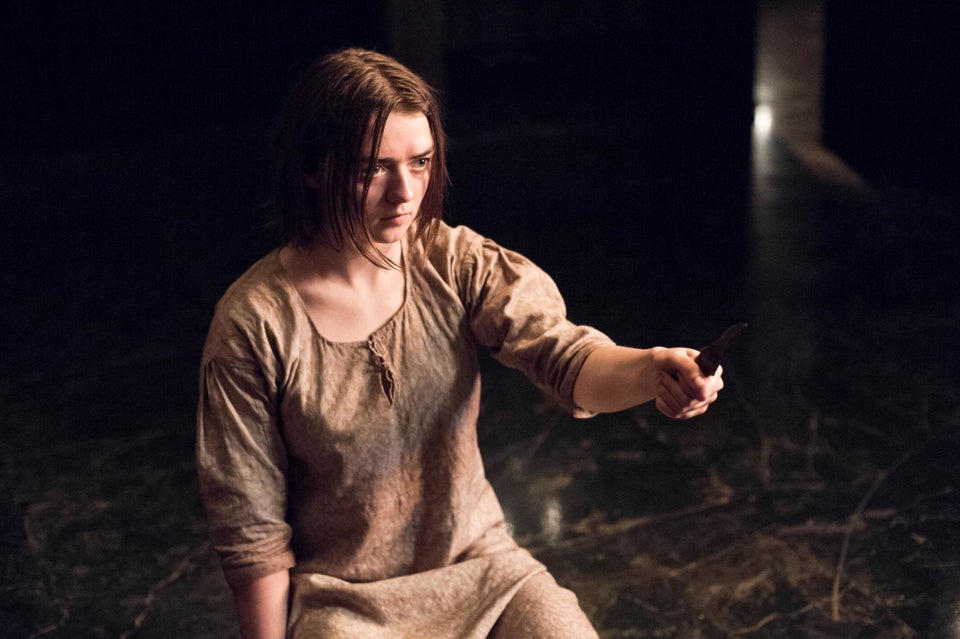 "Game Of Thrones"
Popular in the Community