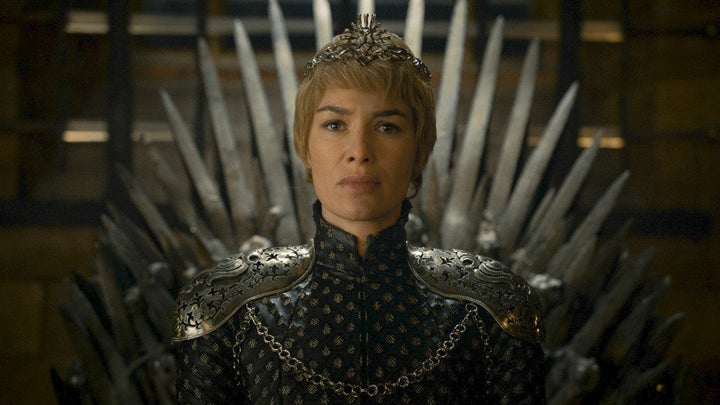 Since composer Ramin Djawadi's song "Light of the Seven" debuted in the episode "The Winds of Winter," it's racked up more than 18 million plays on Spotify and will now be featured in the upcoming "Game of Thrones" music tour.
"Game of Thrones" already released an artist's rendering for the song and the tour, which Djawadi tells The Huffington Post is "a close idea" of what fans can expect.
"I will be on that part of the stage on the piano or organ playing the piece," he said. "There certainly will be visuals from the moment of the show and we'll have lighting effects giving the wildfire. That's a great representation of what we're trying to create in real life."
With all the attention surrounding the song, it may be a surprise to some people that they're probably hearing it wrong.
Here, listen one more time:
When the vocals come in, some think the singers are repeating a certain name: "Arya."
"I swear I hear 'Arya' in the vocals in Light of the Seven," said a fan on Facebook.
So is this secret foreshadowing? Could the lyrics actually be about Arya?
According to the composer himself, the lyrics do not speak a girl's name.
"That's the first time I heard that actually. I was not aware of that," said Djawadi on fans hearing "Arya."
He continued, "Sometimes I have these Valyrian-inspired lyrics. Actually, they're just saying, 'Ah ya.' That's actually not really a lyric. 'Ah, ya, y, ya, ya.' That's all it is."
Djawadi loved the idea, though.
"I should've lied and said, 'Yes, they're saying Arya.' I should use that actually. I didn't think of that."
Djawadi wouldn't have much time to think about it, anyway. The composer has been working on the logistics for the "Game of Thrones" concert, which he says is a warm up for Season 7.
"We're going to be playing music and taking the audience from Season 1 to Season 6 in a very quick way because we realized there's so much content. When we started gathering music, it was a six-hour concert, so we had to condense it somehow," he explained. "We're trying in a clever way with montages and taking key scenes and key moments, so it really takes you through all the six seasons."
Though Djawadi admitted he hasn't seen any of Season 7 yet and doesn't know what's in store, he may have given fans a clue to predict how the series will go.
When asked about how he handles mixing character themes when major characters meet, the composer said, "It's a tricky one because it happens a lot that these characters cross and families cross and meet and interact, so we really kind of step into the back and go, 'Whose story is it right now? Which story do we want to support? Do the Lannisters have the upper hand right now over the Starks? Could this be foreshadowing something later to come?' If you look at it that way, that usually helps with the decision of what theme we usually play."
From Djawadi's explanation, it seems like the themes could possibly clue you in on where the story is headed. For instance, say if Dany and Jon Snow would meet, the theme played may give us a clue as to whose story this ultimately is.
There's also a character in the show that Djawadi would love the opportunity to write music for: everyone's favorite Lady of Bear Island, Lyanna Mormont.
When asked about the prospect of Lady Mormont getting her own song, the composer said, "If we see more of her character, it'd be great to give her her own theme. I really see that actually, giving her something powerful. She was a great character last season."
Djawadi would not refuse the call.
Before You Go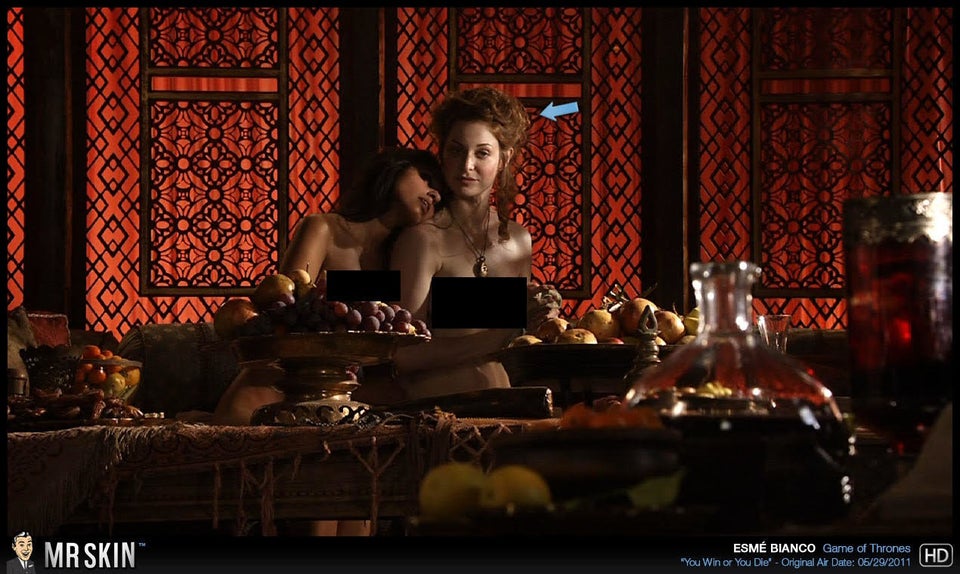 "Game of Thrones" Nude Scenes
Popular in the Community