Five countries, 151 sets, 240 days and 5000 extras: those are just some of the numbers behind Season 5 of HBO's "Game of Thrones." A new 30-minute "GoT" documentary special, "A Day In the Life," aired on Sunday night, revealing what went into creating the epic show. Among many things revealed was a behind-the-scenes look at two huge upcoming fight scenes, one featuring Jon Snow and another that may be the most brutal scene since the Red Wedding. Watch the full special above. Here were the highlights:
Warning: Spoiler alert for the books and show.
The documentary shows the building of the pit -- the biggest fighting pit in Meereen, which will be reopened in Season 5 to celebrate Daenery's wedding to Hizdahr zo Loraq. The crew spent 12 days shooting in the pit for one scene, which is likely where Jorah will fight, Dany will be caught in the chaos and her dragon, Drogon, will return. There was previously a leaked video from this scene where it appeared Drogon was burning a bunch of Unsullied. It's likely going to be one of the most epic, and brutal moments of the season.
Could this reveal the death of a character?
As Vanity Fair speculated, one particular shot from the documentary may hint at Jorah's death. While he doesn't die in the published books, anything can happen on the show, especially since his being inside the pit isn't in the book either.
Jon Snow fighting in Hardhome.
A new location will be introduced in Season 5: Hardhome, a ruined free folk village North of the Wall. Jon Snow and the Night's Watch will visit Hardhome and -- by the looks of it -- there will be lots of fighting. The doc described the scene as "one of the most complex and ambitious" of the season, and also showed a quick glimpse of the return of a giant.
Daenerys speaking with her council to find out what's happening in Meereen.
Cersei walking through the slums of King's Landing to meet the High Sparrow.
The Water Gardens of Dorne, aka House Martell's residence.
Over 120 extras (out of the 86,000 people who applied) getting made up to look desolate and dirty.
If you're still craving more "GoT," check out two leaked deleted scenes from Season 4 below featuring Shae and Daenerys.
"Game of Thrones" Season 5 returns on April 12 on HBO.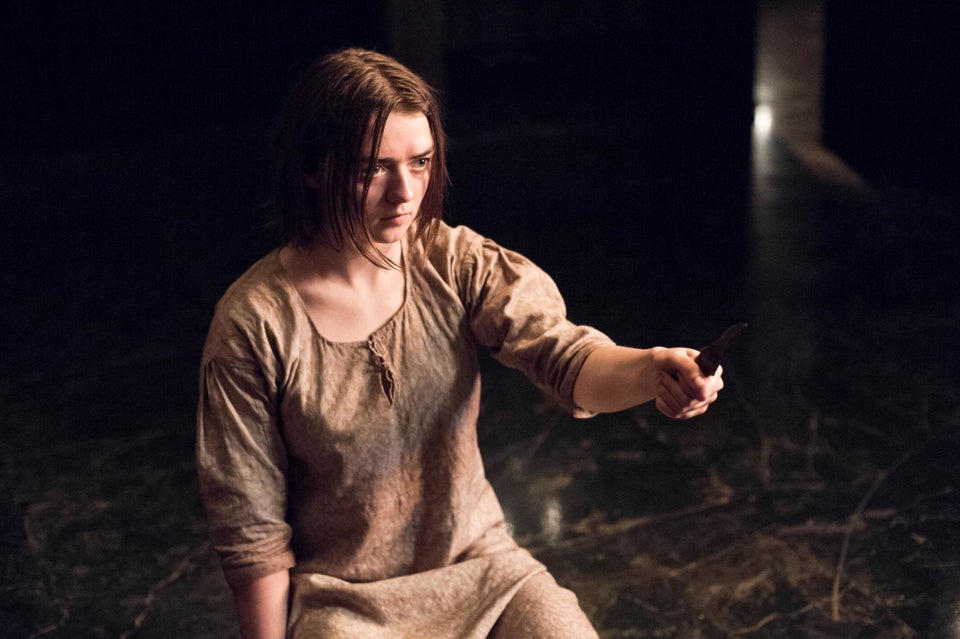 "Game Of Thrones"
Popular in the Community