If you're interested in the former, let us direct you a video compilation of the all the sex and nudity in the series' fifth season. For those who are attracted to the darker side of Westeros, however, check out this supercut of the first and final close-ups of every major dearly (and not so dearly) departed "Game of Thrones" character.
The video was created by Fernando Andrés at Cinema Tale, who hoped to impress upon viewers that, "no matter our nobility or our wealth, we all die the same."
The first teaser poster for the upcoming sixth season was released on Monday. Jon Snow, who was stabbed repeatedly and left for dead in the last season's finale, appears front and center, fueling speculation that the fan favorite will make another appearance in the HBO drama.
If Snow does return to the land of the living, Andrés will need to make some serious revisions to his supercut.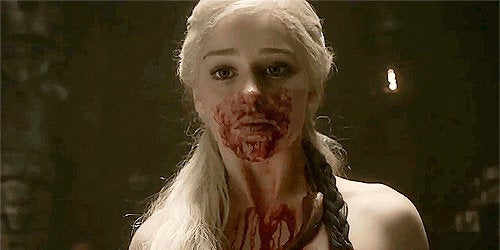 12 Times The Women Of 'Game Of Thrones' Were Super Fierce
Popular in the Community