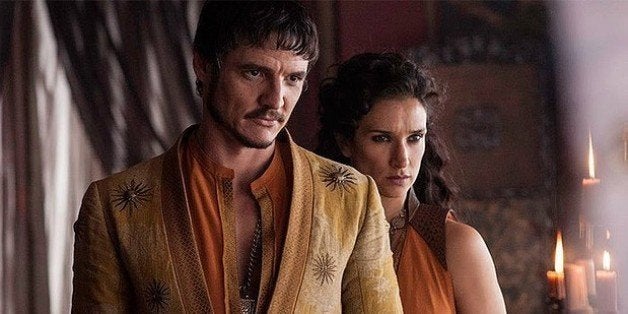 The tagline for Season 4 of "Game of Thrones" was "All Men Must Die," but honestly, that could stand as the motto for the entire series.
For years, fans have been watching some of their favorite characters meet bloody ends at the hands of showrunners David Benioff and D.B. Weiss. We know winter is coming, we know death is inevitable, but man are we tired of witnessing some of the best actors on the show get killed off. While these characters died on the show, they still live on in the real world, and having the biggest series on HBO as a bullet-point on your resume can make life after death pretty sweet.
Here's what all of those poor men and women killed off on "Game of Thrones" are up to now:
Sean Bean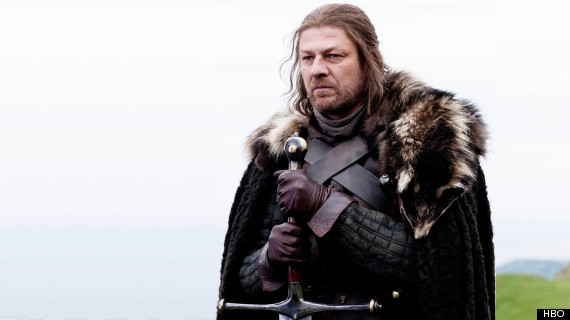 You Know Him As: Lord Eddard Stark, the most loyal servant of best friend and former King Robert Baratheon, and the patriarch of House Stark. Ned Stark was a man respected by his peers, loved by his family and pitied by his enemies who rightly believed he was too noble to survive the "Game of Thrones." (We're talking about you Littlefinger.) His honor and a public beheading marked the end of his time on the series.
Where To Catch Him Next: Sean Bean is a wonderful British actor who unfortunately dies a lot, at least on the big screen -- remember poor Boromir in "Lord of the Rings"? Hopefully his next role, as an undercover spy in TNT's "Legends" won't involve getting shot up with arrows or having his head chopped off by prepubescent tyrants. Look for "Legends" when it airs Aug. 13 at 9:00 p.m. on TNT.
Mark Addy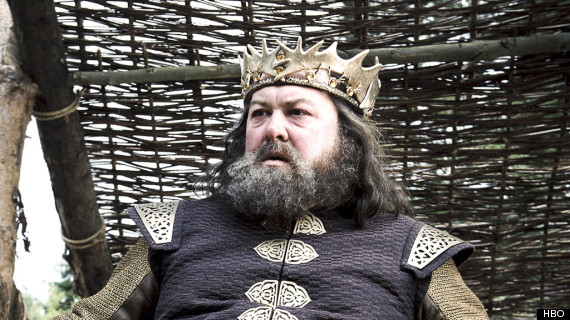 You Know Him As: Boozy Robert Baratheon, the former King of Westeros who spent more time "hunting boars and fucking whores" than he did ruling the Seven Kingdoms. It was the wine and the boars that finally did him in on the show.
Where To Catch Him Next: You might remember Addy from the CBS sitcom "Still Standing," although we first fell in love with him when he starred as the lovable voice of reason for Heath Ledger in "A Knight's Tale." It looks like he's sticking to TV with a few mini-series in the pipeline including the BBC's supernatural thriller "Remember Me."
Harry Lloyd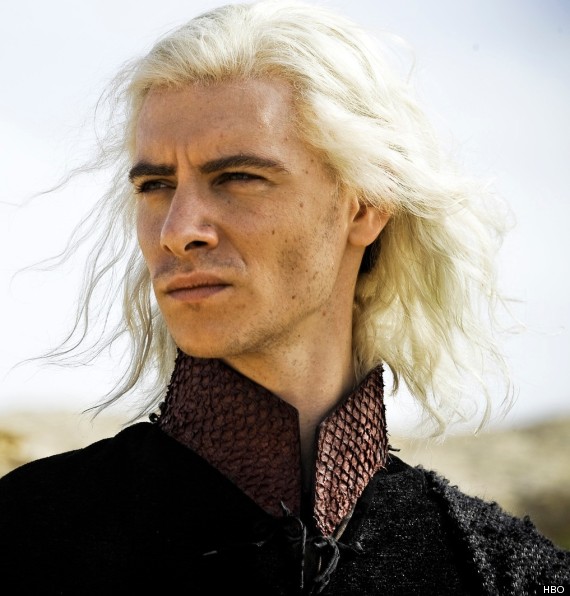 You Know Him As: The brother nobody would ever wish for, Viserys Targaryen. Demented and sadistically cruel, Viserys was only concerned with taking back what he believed to be his by birthright, namely, all of Westeros, and he didn't mind selling, beating and threatening his sister to do so. He's also the reason behind the saying, "be careful what you wish for."
Where You'll Catch Him Next: After his turn on "Game of Thrones," Lloyd headed to the big screen, starring opposite Meryl Streep in "The Iron Lady." Next up for the actor is a movie with Eddie Redmayne titled "The Theory of Everything" about the life of physicist Stephen Hawking and a role in the WGN series "Manhattan" which follows the race to create the world's first atomic bomb.
Jason Momoa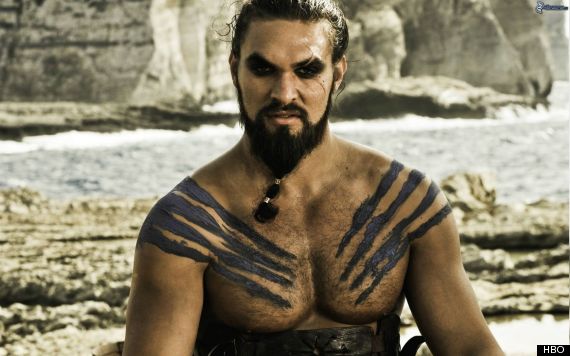 You Know Him As: The braided warrior and leader of the Dothraki Tribe, Khal Drogo who wed Daenerys Targaryen in Season 1. Though the two had a rocky start to their relationship -- being sold into marriage isn't the best way to win the girl -- they eventually fell in love. Unfortunately, not everyone in the tribe was a fan of the future Mother of Dragons and Drogo died after sustaining an injury defending the honor of his sun and stars.
Where You'll Catch Him Next: After starring in the Sundance TV series "The Red Road," Momoa is donning green tights for his new role as Aquaman in the upcoming "Batman v. Superman" flick from Zack Snyder. The actor joins Ben Affleck and Henry Cavill as the king under the sea. He's also set to play a bigger role in the upcoming "Justice League" film.
Gethin Anthony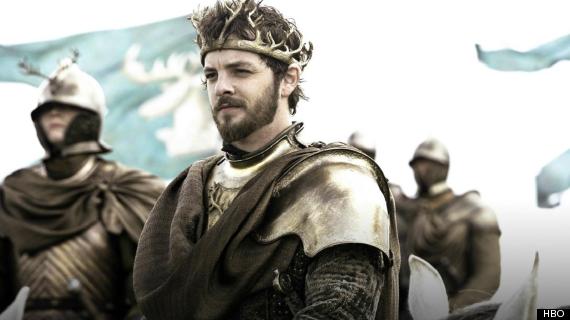 You Know Him As: The charming, charismatic younger brother of King Robert Baratheon. Renly was too carefree and superficial to ever sit on the Iron Throne, but that didn't stop him from trying. After King Robert kicked the bucket, Renly made a play for the crown, but thanks to his older brother Stannis and the Red Witch Melisandre, his dreams of ruling Westeros were never realized.
Where You'll Catch Him Next: Anthony may not have made a good king in George R.R. Martin's world, but he's set to play a leader of a very different kind in a new series for NBC. The self-dubbed King Renly is gearing up to play cult leader Charles Manson in a 13-episode series from the Peacock Network. The show is set in the '60s and will follow an LAPD officer as he tracks down one of America's most deranged and notorious criminals.
Richard Madden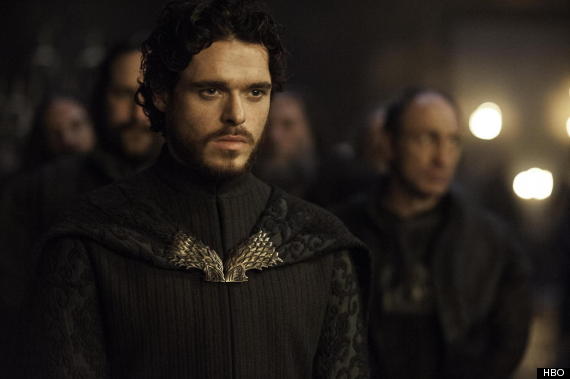 You Know Him As: The King in the North and the eldest Stark boy. Robb Stark was set to inherit Winterfell before his father was beheaded and his sisters were taken hostage by the new king. A Stark just doesn't take those kinds of things lying down so Robb built up an army and crowned himself King in the North. His death should serve as a cautionary tale whenever you're invited to a wedding in Westeros.
Where You'll Catch Him Next: He might not be a king anymore but he's still royalty in his next role as Prince Charming in Disney's live-action adaptation of the classic children's tale, "Cinderella," set to debut in 2015. Madden also had the leading role in the Discovery Channel's "Klondike" mini-series which followed the Alaskan Gold Rush in 1890.
Michelle Fairley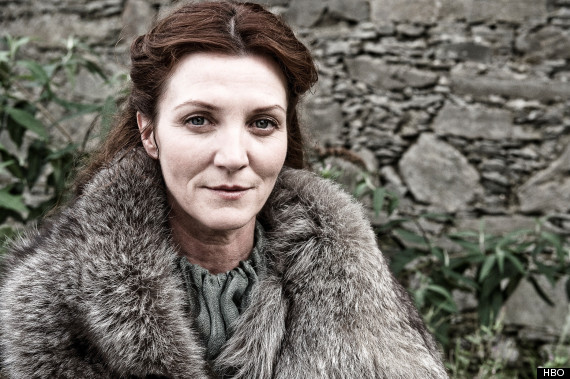 You Know Her As: The matriarch of the Stark family and the tough-as-nails advisor to her eldest son, Catelyn Stark. Catelyn was the no-nonsense voice of reason on the show. She obviously cared for her children -- save the bastard Jon Snow -- and believed in family above all. Honestly, if the men in her family had listened to her advice more often, they'd probably still have their heads attached to their bodies.
Where You'll Catch Her Next: Fairley had a recurring role on the USA drama "Suits" during its third season. She's currently playing British terrorist and Jack Bauer's nemesis in the "24" reboot "24: Live Another Day" which airs Mondays at 9:00 p.m. on Fox. She's also set to star in the Ron Howard directed "Heart of the Sea" with Chris Hemsworth.
Oona Chaplin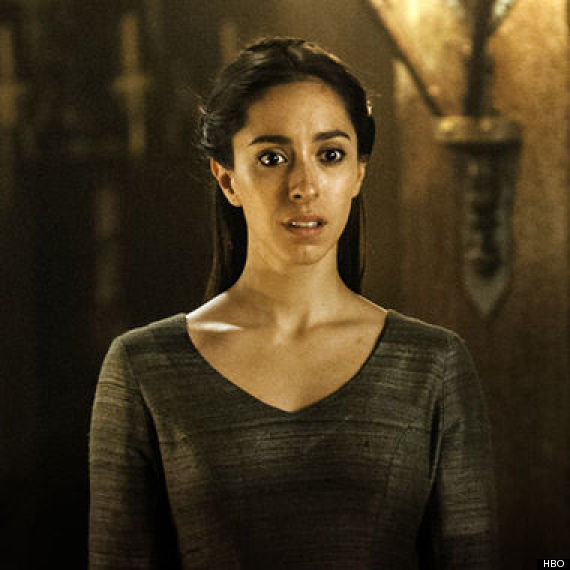 You Know Her As: The reason the North lost the war. Talisa was a noblewoman from the Free City of Volantis who we first met as she was sawing her way through a wounded soldier's leg. She followed Robb Stark and his men, giving medical assistance to the troops before catching the young king's eye and persuading him to break his word to Lord Walder Frey in order to marry her in a secret ceremony. Remember that warning about weddings in Westeros?
Where You'll Catch Her Next: Chaplin has appeared in a couple of TV shows and small films including the mini-series "The Crimson Field" that aired on the BBC and followed the lives of medics and patients at a fictional hospital in France during the First World War. She's set to star in a movie titled "The Longest Ride" with Scott Eastwood, actor/director Clint Eastwood's son, about a couple whose lives collide with an older man's as he remembers a lost love after being trapped in the wreckage of a car crash.
Jack Gleeson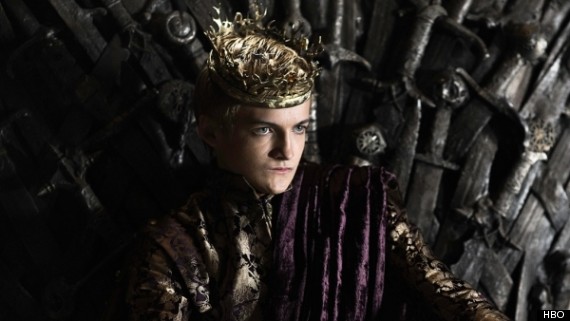 You Know Him As: The brattiest prepubescent kid to ever sit on the Iron Throne, and generally, the worst person on the entire planet, King Joffrey Baratheon. Honestly, there's not much good to say about the guy so we won't waste out breath trying but, it's safe to say, he won't be missed in Westeros. Oh, and he definitely should've learned a thing or two from Robb Stark when it came to his own nuptials.
Where You'll Catch Him Next: Not on your TV screen. Gleeson confirmed that when his time ended on "Game of Thrones" he'd be retiring from the acting world. He plans to finish school -- he's currently studying philosophy and theology at Dublin's Trinity College -- and continue his charity work with the nonprofit organization Goal, which which helps homeless citizens in Haiti recover from the devastating earthquakes in 2010.
Rose Leslie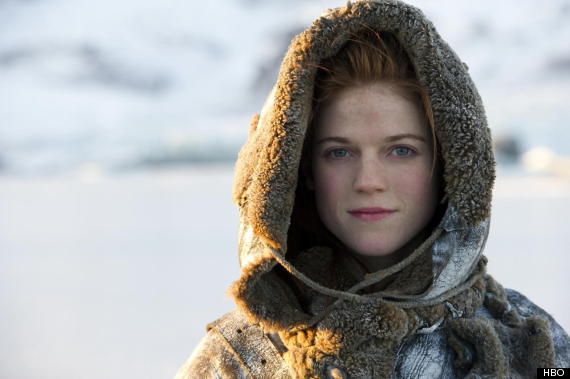 You Know Her As: The Wildling woman kissed by fire -- and by Jon Snow -- who's quest for vengeance against her former lover led to her death during the battle at the Wall. Before getting a shot to the heart by orphan Ollie, Ygritte was one of the most-valued members of the Wildling clan and proved she had no problem taking care of herself, and Jon Snow when he was captured north of the Wall and forced to play traitor in order to survive. Unfortunately, the old saying proved to be true for Ygritte: she should've planned ahead and dug two graves before getting her revenge.
Where You'll Catch Her Next: Leslie has a couple of projects in the works, including a film titled "Honeymoon" which focuses on a young couple, newly-wed whose honeymoon turns into a horror story after Leslie's character goes missing and strange things begin to occur.
Pedro Pascal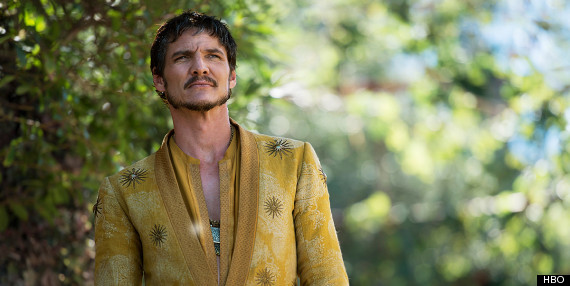 You Know Him As: Oberyn Martell, the Prince of Dorne who only cares about two things: pleasure and revenge. Oberyn came to King's Landing looking to pay his debts to the Lannisters after they caused the death of his sister and her children. The smooth-talking royal soon had his chance, after competing as Tyrion's champion in a trial by combat with The Mountain. Unfortunately for the Red Viper, he fell into a classic trope created by those cheesy mustache-twirling villains in every bad action movie you've ever seen: he talked too much. As we watched his head explode between The Mountain's grubby hands we finally came to the realization we can no longer fall in love with any characters from George R.R. Martin's tale as he'll eventually find out and decide to kill them off in the most brutal way possible.
Where You'll Catch Him Next: After his memorable turn on the show, it's no surprise that Pascal is in high demand. He's been dusting off his Shakespeare in New York City this summer with "Much Ado About Nothing" as part of the Shakespeare in the Park annual event series. He's also landed a major role in the upcoming Netflix original drama "Narcos" which follows the criminal exploits of Colombian drug lord Pablo Escobar.
Sibel Kekilli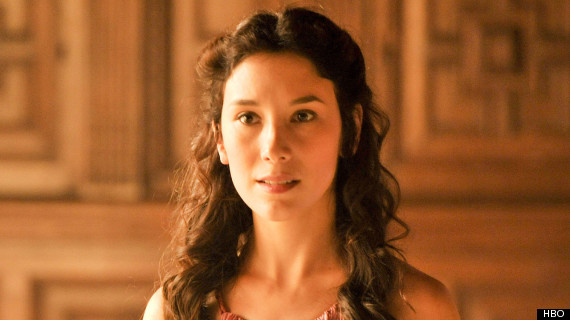 You'll Know Her As: Shae, Tyrion's former bedmate who gave us one of the most heartbreaking scenes of Season 4 when she testified against her lover on the stand. Though she was a prostitute, both Shae and Tyrion came to genuinely care for each other which is what made her betrayal and death at Tyrion's own hand even harder to bear.
Where You'll Catch Her Next: Currently, Kekilli doesn't have any projects in the pipeline, but if we were to judge by her incredible performance on "Game of Thrones," that won't be true for long.
Rory McCann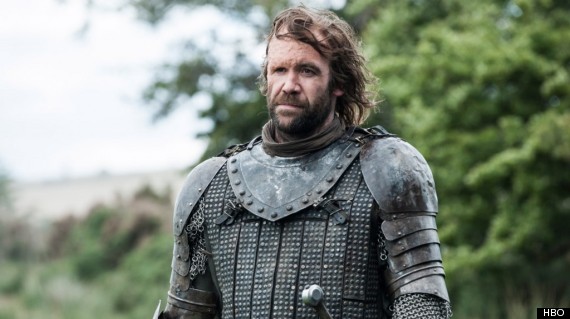 You'll Know Him As: Arya Stark's travel buddy and Joffrey's former henchman, The Hound. The man also known as Sandor Clegane didn't win over any fans when he killed the butcher's boy in Season 1 especially the young Stark girl who later put him on her kill list. Unfortunately for The Hound, Brienne of Tarth also had a bone to pick with the murdering thug and he was killed by her hand and Arya's merciless exit. At least, we think he was.
Where You'll Catch Him Next: McCann's next project is a film with Michael Fassbender called "Slow West" scheduled to hit theaters sometime this year. The movie follows a 17-year-old boy on a cross-country journey in search of the woman he loves, while accompanied by mysterious traveler Silas played by Fassbender.
Kate Dickie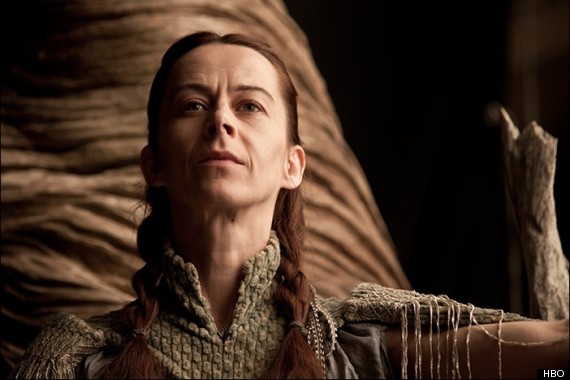 You'll Know Her As: The mentally unstable -- and that's putting it mildly -- younger sister of Catelyn Stark and aunt to Sansa Stark. Lysa was always envious of her older sister, especially when it came to the smarmy, manipulating Petyr Baelish. After catching Baelish putting the pediophilic moves on Sansa, Lysa proved love really is an open door -- sorry, we had to get a "Frozen" reference in here somehow -- and took a long trip to the afterlife courtesy of her new husband.
Where You'll Catch Her Next: Kate Dickie can be found in the recently released feature film "Filth" starring James McAvoy. She's also set to star in the romantic drama "The Silent Storm" opposite "Homeland's" Damian Lewis about a woman residing on a remote Scottish Island with her minister husband and the delinquent who's sent to live with them.
Thomas Brodie-Sangster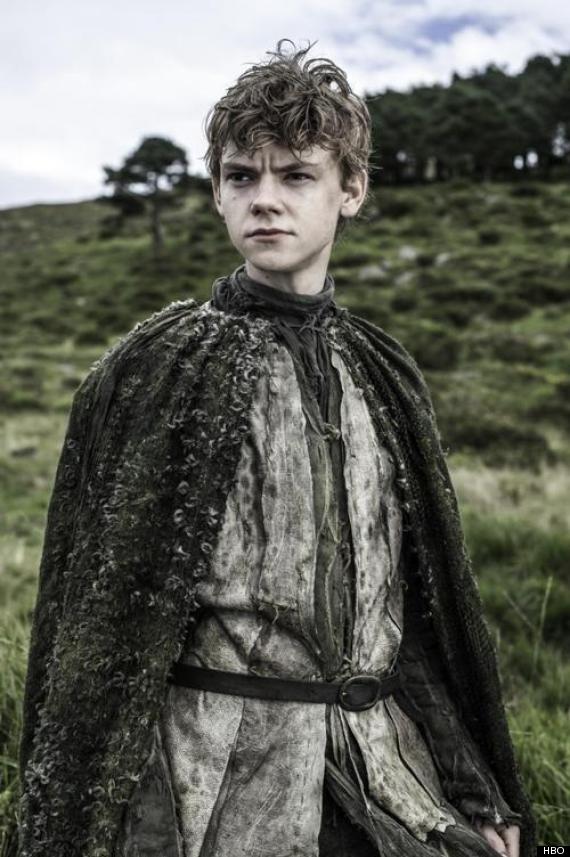 You Know Him As: Jojen Reed, ally to Brandon Stark and brother of Meera Reed. Jojen possessed the gift of sight, and led Bran on a journey that took them north of the Wall so that Bran could finally realize his warg abilities and meet the three-eyed raven. Unfortunately, he was killed in an attack during the last episode of Season 4.
Where You'll Catch Him Next: The kid from "Love, Actually" and "Nanny, McPhee" is all grown up -- he's in his twenties now -- and starring in the highly anticipated film adaptation of the best-selling YA novel "The Maze Runner."
Charles Dance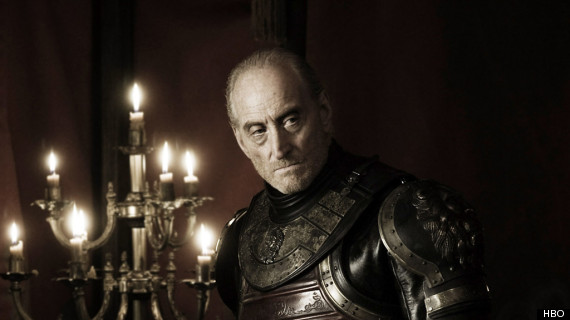 You Know Him As: The most cunning lion of them all. Tywin Lannister ruled his family and Westeros with a stern hand and a ever-present scowl on his face. We doubt he ever truly loved anything or anyone, especially his children, and he had no problem ordering the slaughter of innocent people if it furthered his own cause.
Where You'll Catch Him Next: Dance is set to star in an Australian mini-series titled "Deadline Gallipoli" with Sam Worthington and Hugh Dancy. The series focuses on the story of Australian and New Zealand troops in the battle of Turkey during World War I. Dance is also attached to the thriller "The Imitation Game" starring Benedict Cumberbatch and Keira Knightley about English mathematician Alan Turing which will hit theaters later this year.
Before You Go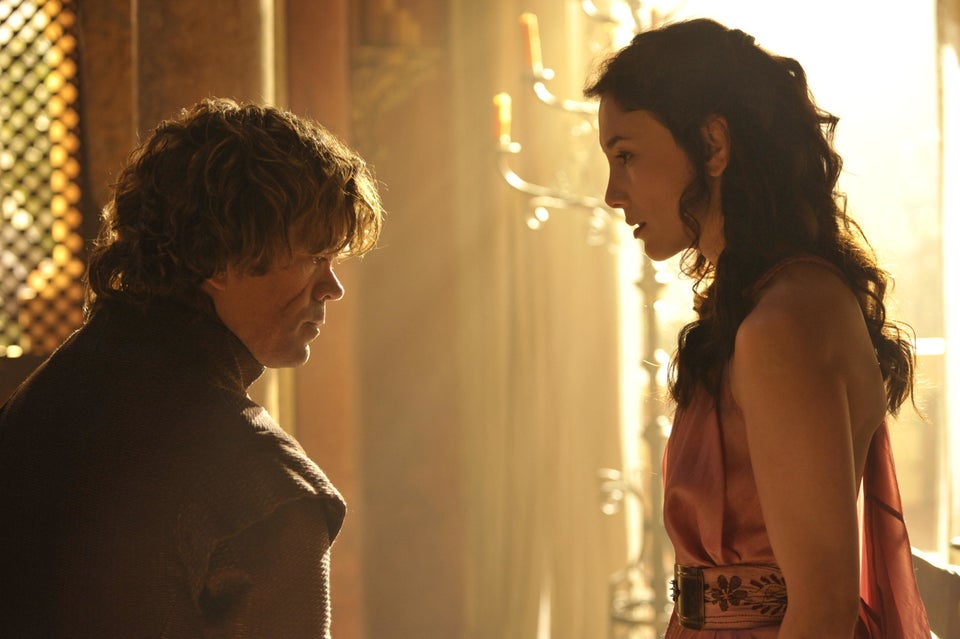 'Game Of Thrones' Season 4
Popular in the Community