What would happen if "Game Of Thrones" took place on Facebook?
Happy Place asked and answered that question by mocking up numerous Facebook posts -- tagging, check-ins, etc. -- to retell the Season 3 premiere.
It's pretty genius, particularly this photo share from Ygritte and a conversation between Cersei and Tyrion below.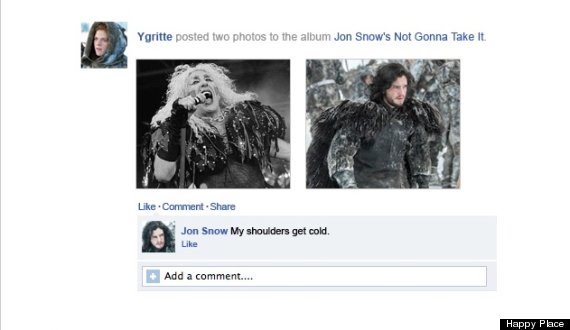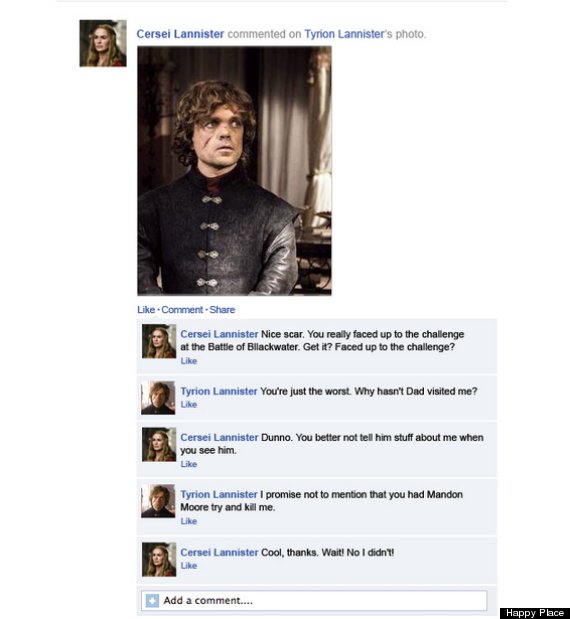 (Thanks to io9 for bringing this gloriousness to our attention.)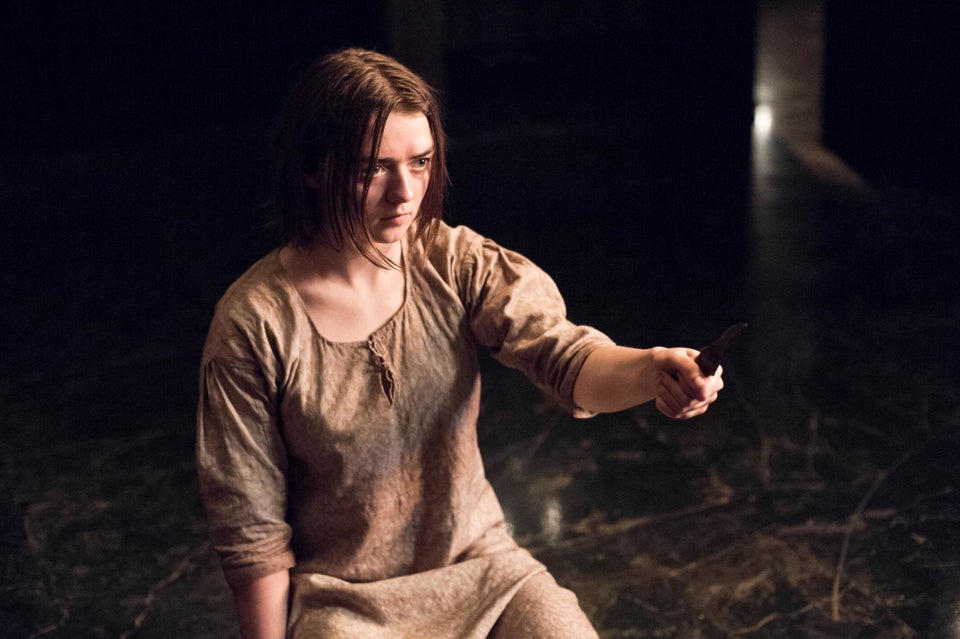 "Game Of Thrones"
Popular in the Community