The parody starts with Stark and The Hound (played by Rory McCann) leaving Winterfell at the end of the fourth episode in Season 8 and takes an evocative look back at their earlier adventures ― many of which involved killing.
Check out the video here:
Krall, who runs TV development company Picture It Productions, said the idea came to him "in a dream" after watching "The Last of the Starks" episode.
"I literally was watching the show, saw the intro (Jim Croce song and all), and when I woke up, I couldn't get it out of my mind," he told HuffPost via email on Thursday. "I kept telling my wife about how cool it was and she kept telling me, 'Will you please get the kids ready for school.'"
"I guess you can say it was my 'Field of Dreams,'" he added.
Krall spent "just a couple of hours" creating the video, which a colleague suggested he share online, because "I already saw it in my head" and it was "just a matter of assembling the clips."
"I love that people are enjoying it," he said. "It certainly makes me smile when I watch it."
Krall described the final season of "Thrones" as "bittersweet." He said he's "painfully aware that with each passing episode, the door closes a bit more on one of the greatest television series in history."
"That's why I think I had that dream," he said. "I don't want the journey to end. Especially for Arya and The Hound."
This article has been updated to include Krall's comments.
Before You Go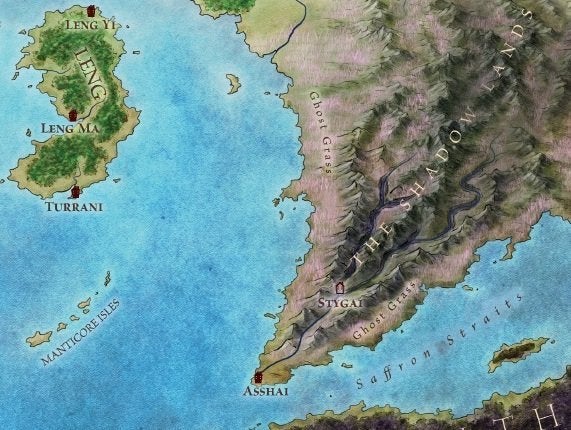 'Game of Thrones' Maps