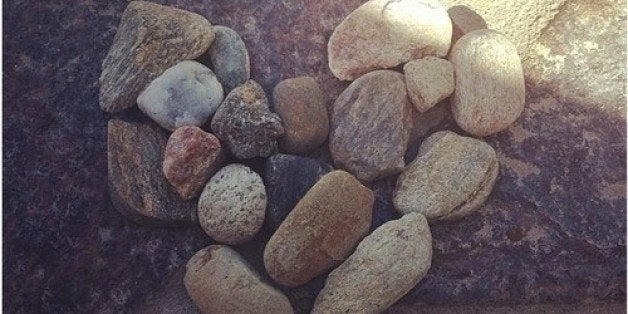 For many fans, the "Game of Thrones" Season 4 finale "The Children" was one of the show's best episodes and a tribute to the hard work of showrunners David Benioff and D.B. Weiss. But one big omission from the season has the Internet amending the show's famous catchphrase to: "All men HBO producers must die."
The web was buzzing that the big moment in question would happen in the finale, partly due to a seemingly spoilerific Instagram photo posted by actress Lena Headey, aka Cersei Lannister. And when it didn't happen, fans freaked out.
Spoiler Alert: Major Season 4 (and book) spoilers ahead.
ENDING THE SEASON WITH THE LAST 10 SECS OF IT WITH LADY STONEHEART WOULD HAVE BEEN THE BEST FINALE DO I NEED TO MAKE THE SHOW FOR YOU D&D ??

— james mcavoy reni (@wickedisqood) June 16, 2014
Hey David Benioff and D. B. Weiss…
how i assume 5x01 will go down
Oh I so deeply hoped she would make an appearance…
So Who Is Lady Stoneheart?

For those who don't know, Lady Stoneheart is basically a zombified, badass version of Catelyn Stark. She first appears in the third book of George R.R. Martin's "A Song of Ice and Fire" fantasy series, "A Storm of Swords," and is hellbent on getting revenge on those who betrayed her family.
Sounds awesome, right? Well apparently the showrunners didn't think it was awesome enough to put in Season 4, even though the most recent season largely covers the events from "ASOS."
The Reason

Opening up about the situation, the director of the "GoT" finale, Alex Graves, told Vulture that there simply wasn't room for Stoneheart this season. Graves said Stoneheart was "never going to be a part of [the finale]," and he and the showrunners never even discussed her appearing in Season 4 at all.
Additionally, Graves defended the decision to Entertainment Weekly, saying the showrunners don't get enough credit for adapting such in depth stories for the screen. Graves added, "To bring back Michelle Fairley, one of the greatest actresses around, to be a zombie for a little while -- and just kill people? It is really sort of, what are we doing with that? How does it play into the whole story in a way that we're really going to like? It just didn't end up being a part of what was going to happen this season."
As of now, it's unclear if Stoneheart will appear in the show at all. When asked if she would be in Season 5, Graves admitted he had "no idea," which only ensures freak outs are coming.
Calling all HuffPost superfans!
Sign up for membership to become a founding member and help shape HuffPost's next chapter
BEFORE YOU GO
PHOTO GALLERY
"Game Of Thrones"