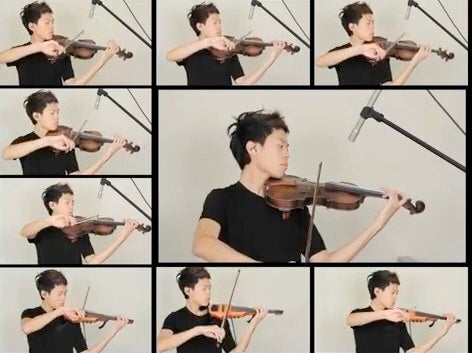 Game of Thrones has gone classic. The theme from the book-turned-HBO series got a makeover this week when Jason Yang arranged the score, playing each part himself on both electric and acoustic violin and then assembling the video with harmony intact.
"I'm a huge fan of the show so this one is dedicated to the entire cast and crew, as well as to all the other fans out there!" notes Yang, always the uber fan, on the video's YouTube page.
Season two of Game of Thrones is due out next year. As for Yang, he's thrilled just to get a 'thank you' from their team.
Popular in the Community